A Chic, Waterproof Texstyleroofs Canopy: Perfect for Your Home, Restaurant, or Playground
Protect your loved ones from harmful UV radiation and skin cancer with Texstyleroofs canopy, a stylish and waterproof solution for patios, restaurants, and playgrounds.
Contact us today
Texstyleroofs Canopy – A Stylish, Waterproof Solution for Your Patio at Home, Restaurant, or Playground
Sun protection is essential for everyone, especially for children who spend countless hours outdoors, exposed to harmful UV radiation. With skin cancer risks on the rise, it is crucial to find a solution that can provide protection while also offering a sleek, aesthetically pleasing style.
Introducing the Texstyleroofs canopy! This waterproof solution is perfect for creating a shaded area at your home's patio, restaurants, or playgrounds.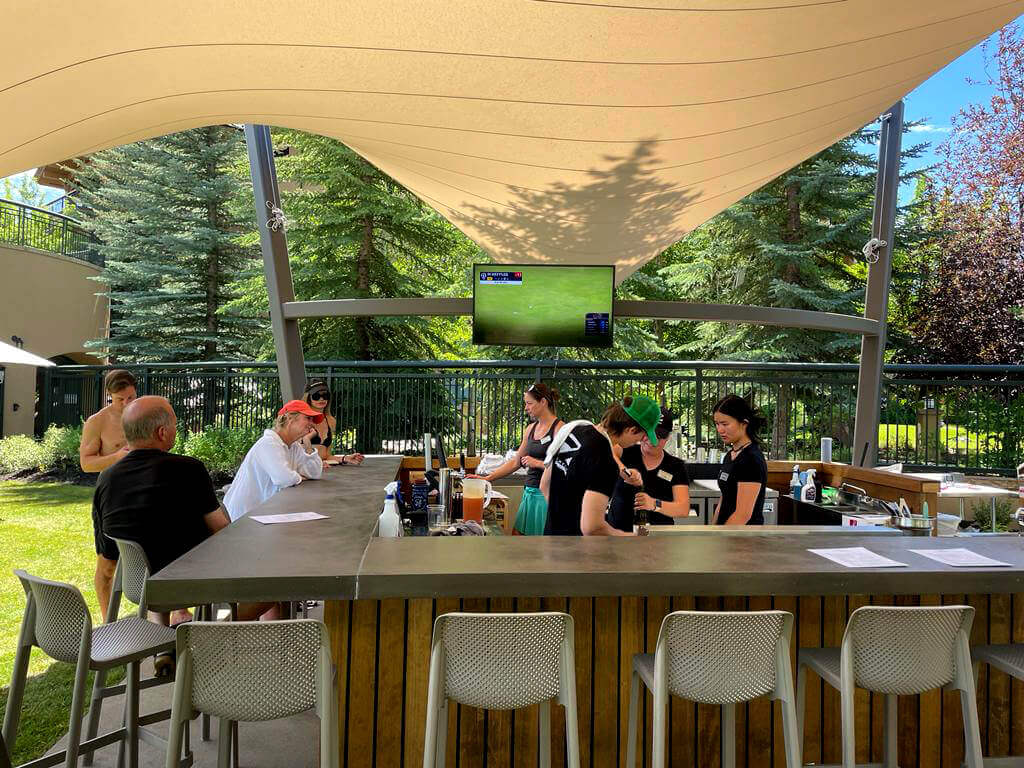 Texstyleroofs Canopy Helps You Beat the Heat
Cherish your outdoor moments without worrying about the negative consequences of sun exposure. Texstyleroofs canopy shields you from harmful UV radiation, ensuring reduced risk of skin cancer for you and your loved ones. Crafted with high-quality materials that are tested for water- and UV-resistance, this is a must-have addition if you value safety alongside elegance.
Waterproof and UV-Resistant Texstyleroofs Canopy
Texstyleroofs combines functionality and design in their high-quality canopies. Built to withstand harsh weather conditions, these canopies are completely waterproof, making them perfect for homes, restaurants, or playgrounds. Created with the patented TEXSYLONS fabric technology, these canopies block out up to 99% of harmful UV radiation, significantly reducing the risk of skin cancer for everyone underneath their stylish shade.
Customize Your Texstyleroofs Canopy
Texstyleroofs canopies are available in various shapes, sizes, and colors, allowing you to create a chic addition to any space in line with your preferred style. With easy installation and removal, you can readily adapt the canopy to your needs, be it personal, commercial, or recreational.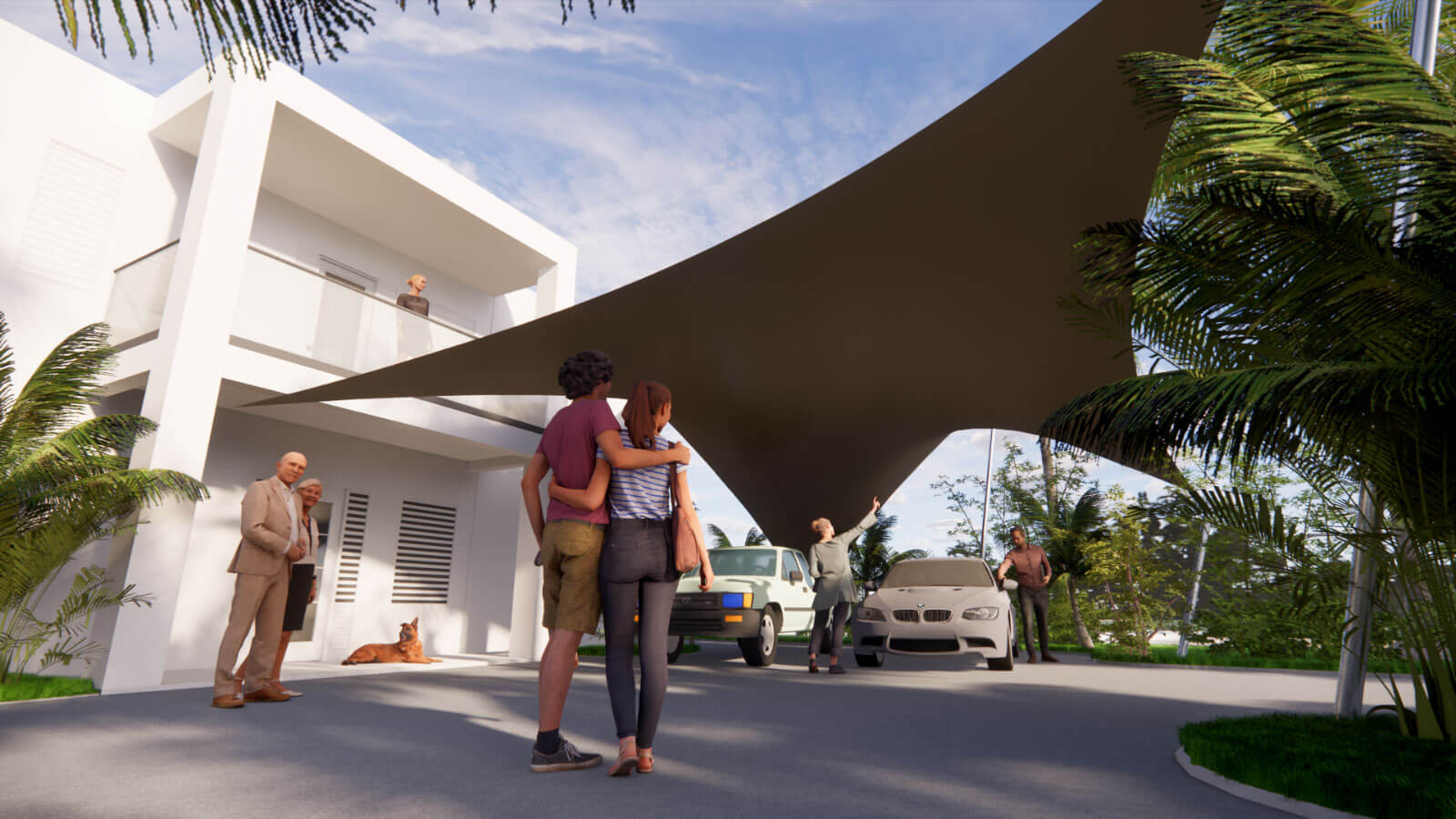 FREE 3D DESIGN
Request a free 3D design for a custom designed hurricane tolerant shade sail roof system at your location
Transform Your Outdoor Space with Texstyleroofs Canopy
Revamp your patio or business with a Texstyleroofs canopy, offering stylish shade sails for any environment. The canopies integrate seamlessly into your overall design while providing protection from UV radiation and the elements. With their waterproof qualities, you can be sure your outdoor space remains dry and comfortable, perfect for enjoying memorable moments with family and friends.
Experience the Texstyleroofs Difference Today!
Make your outdoor experience complete by opting for the waterproof and UV-resistant Texstyleroofs canopy. Protect yourself and your loved ones from the harsh sun and skin cancer risks while enhancing the beauty of your space. Visit www.texstyleroofs.com to explore the multitude of canopy options and discover the perfect solution for your home, restaurant, or playground.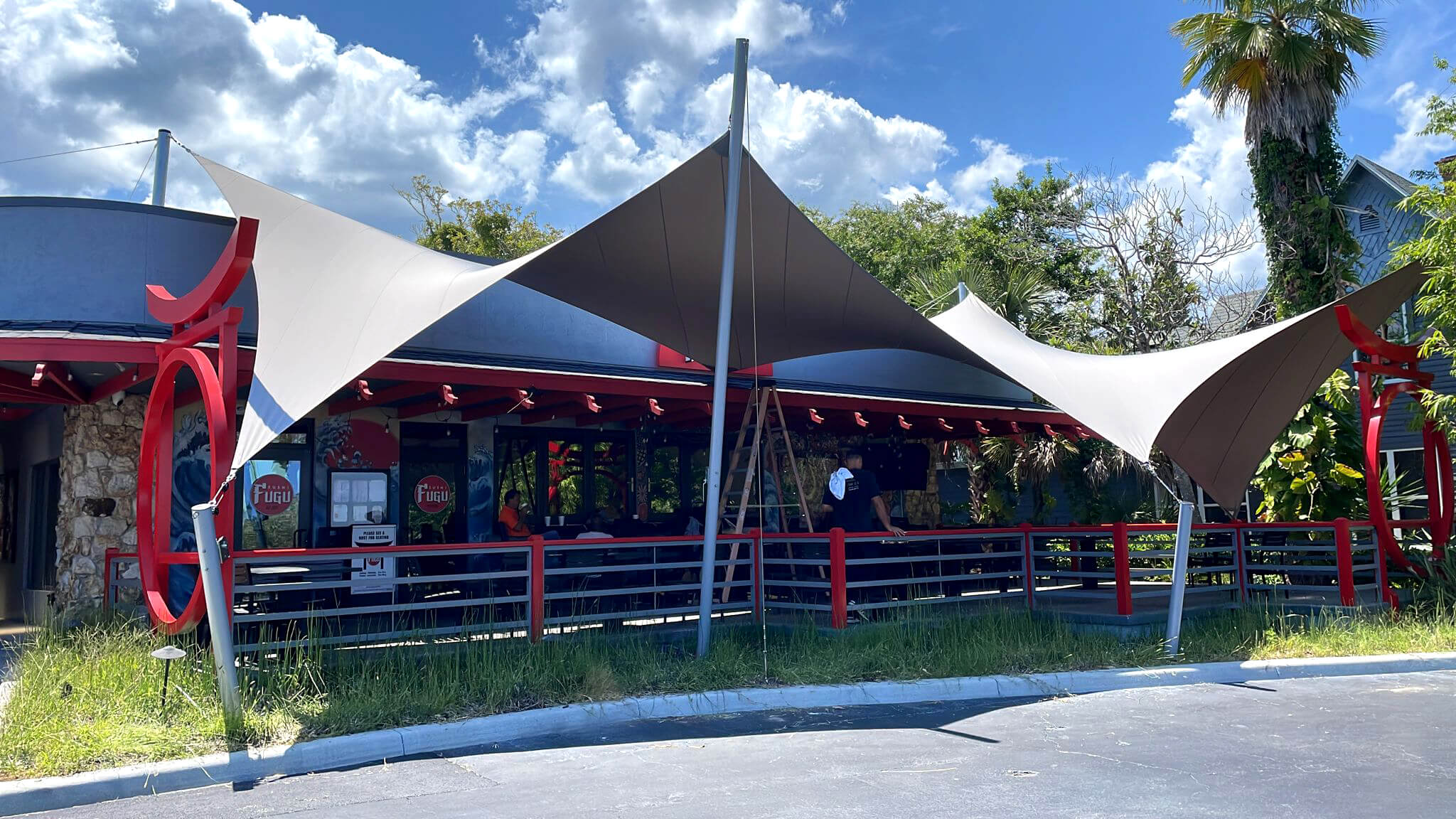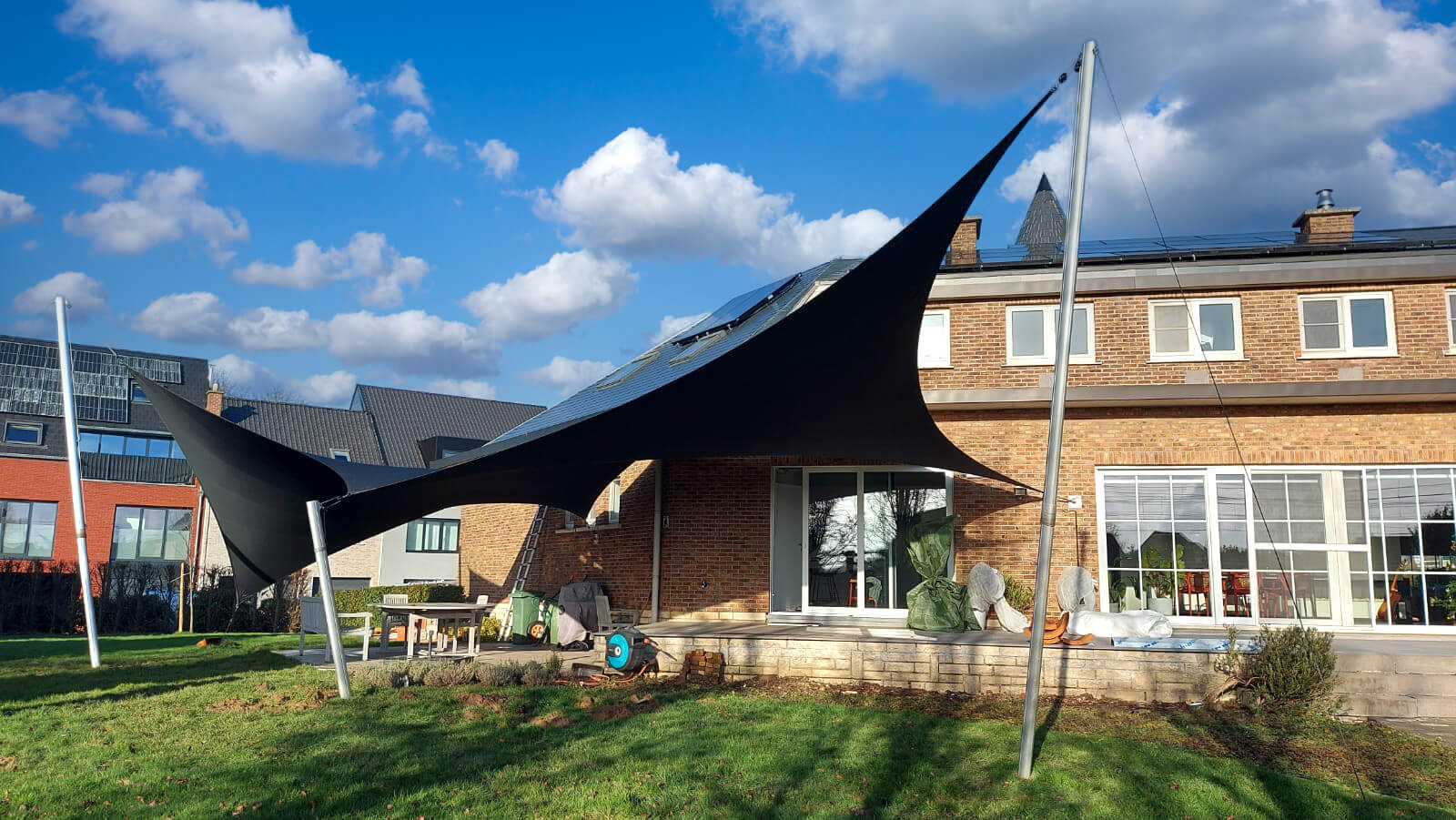 Texstyleroofs Canopy—An Investment in Style and Protection
Investing in a Texstyleroofs canopy is not merely an investment in a stylish design solution, but a means to protect yourself and your loved ones from the potential damage of prolonged and harmful sun exposure. This cost-effective method of shielding individuals from unwanted weather conditions is a must-have for anyone wishing to preserve the ambiance of an outdoor space without compromising on comfort and safety.
Innovative TEXSYLONS Fabric Technology
Texstyleroofs' patented TEXSYLONS fabric technology features a unique blend of polyester and ultra-strong fibers, ensuring a durable and long-lasting canopy product. This innovative fabric solution is designed to provide maximum UV protection and water resistance, making it a versatile option in various outdoor settings. With its impressive durability, the Texstyleroofs canopy will serve you well for years, even in the most demanding environments.
Proven Performance in Diverse Real-world Applications
Texstyleroofs canopies have been used successfully in a myriad of real-world applications. With stylish installations in private residential properties, upscale restaurants, and bustling playgrounds, the Texstyleroofs canopy is well-suited for a wide variety of locations. The customizable canopy is an exceptional option for those looking for a distinctive shade solution that matches their specific requirements.
Easy Installation and Maintenance
Installing a Texstyleroofs canopy is a breeze. Its clever design ensures effortless setup, allowing you to transform your space in no time. Furthermore, the canopy is low maintenance, thanks to its robust materials and build quality. Cleaning the canopy is simple, with no need for extensive care or professional assistance—an ideal choice for busy homeowners or commercial establishments.
Texstyleroofs Canopy: The Ultimate Blend of Aesthetics and Functionality
The Texstyleroofs canopy is uniquely designed to make both everyday life and special occasions more enjoyable. No matter where you choose to install your canopy, you'll appreciate the balance it strikes between aesthetics and functionality. This stylish shading solution effortlessly complements any outdoor setting while safeguarding against the harsh sun, offering you the optimal environment for relaxation and socialization.
Additional Products and Accessories
Aside from their premium canopies, Texstyleroofs also offers a wide range of additional products and accessories that enhance the versatility and appeal of their shade solutions. Explore securing hardware, post fitting options, and cleaning products to get the most out of your canopy system. With these invaluable add-ons, you can effortlessly extend the capabilities of your investment, thereby ensuring an unforgettable outdoor experience.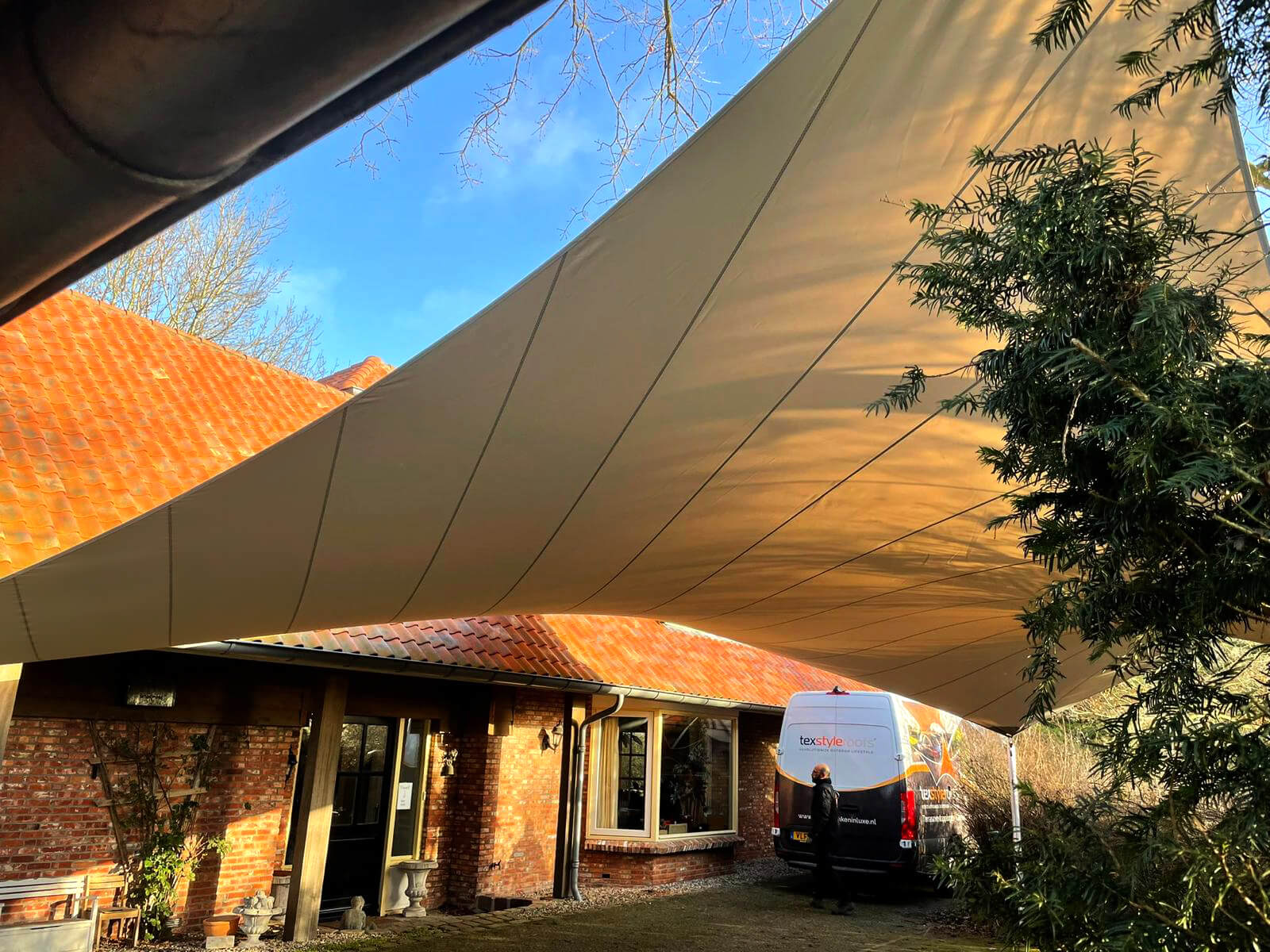 Support and Warranty Policies
Texstyleroofs is committed to delivering unparalleled customer satisfaction. This brand stands by its products with excellent support and comprehensive warranty policies, offering customers complete peace of mind. You can count on Texstyleroofs to provide you with the resources and assistance you need to maintain the beauty and functionality of your canopy for years to come.
Don't let hazards of sun exposure deter you from enjoying outdoor spaces. With a Texstyleroofs canopy, you can assure added elegance and sun protection in your patio, restaurant, or playground, all while keeping skin cancer risks at bay. Explore the diverse range of canopies available, and transform your outdoor space into a comfy sanctuary, perfect for fostering cherished memories with loved ones.