A Texstyleroof is the best way to Cover Your Patio
the most stylish custom roof for your home
The strongest removable lightweight roof in the world. In all weather conditions, and no matter what your outdoor space looks like, a Texstyleroof® is always the most personal and unique solution to cover your patio for any purpose. In general, no permits are required, due to the removable nature of our stylish roofs. A Texstyleroof® is a valuable asset for every home.
Your patio roof will be designed entirely to fulfill your needs. The design can be installed without a permit because of its dismountable structures. The patio roof  can be designed up to a size of 120 square meters. On top  of that you will allow yourself to upgrade your outdoor living because you can sit outside at all times. Our strong structures are made to withstand extreme weather conditions. We offer advantages comparable to wooden and concrete structures. This, while using only lightweight structures. Our membranes weigh in between 22 and 33 lbs in its entirety. Not a single steel element is used. We are the only ones worldwide who have  developed membrane technology thus far that steel is no longer required.
We create a homogeneous stiffness throughout the membrane so that the fabric is always at maximum capacity. These weights apply to membranes of 430 and 645 square feet. With help of a 3D-study we develop your own personally designed patio roof to show the possibilities. Our software allows us to alter the designs on site. This way you will work together with our architect to create your own Texstyleroof. As a result the final outcome will never disappoint.
Revolutionize your outdoor space
Tailor made for aesthetic and functional needs
Stylish roof for large and small
outdoor spaces in any environment
No permits needed
Lightweight materials, 3D engineered
Protection for all weather conditions
Lightweight and easy to (dis)assemble
Extremely translucent, minimal loss of light in your home
Membrane available in over 20 colors
Hurricane tolerant because of it's removable nature
Free 3D Design of your home with our roofing solution.
We can create a tailor-made 3D study for your own Texstyleroof. Let us show you what our roofing solution can do for you. For more information and free advice, call us or send us an email and request a 3D design for a your own Texstyleroof.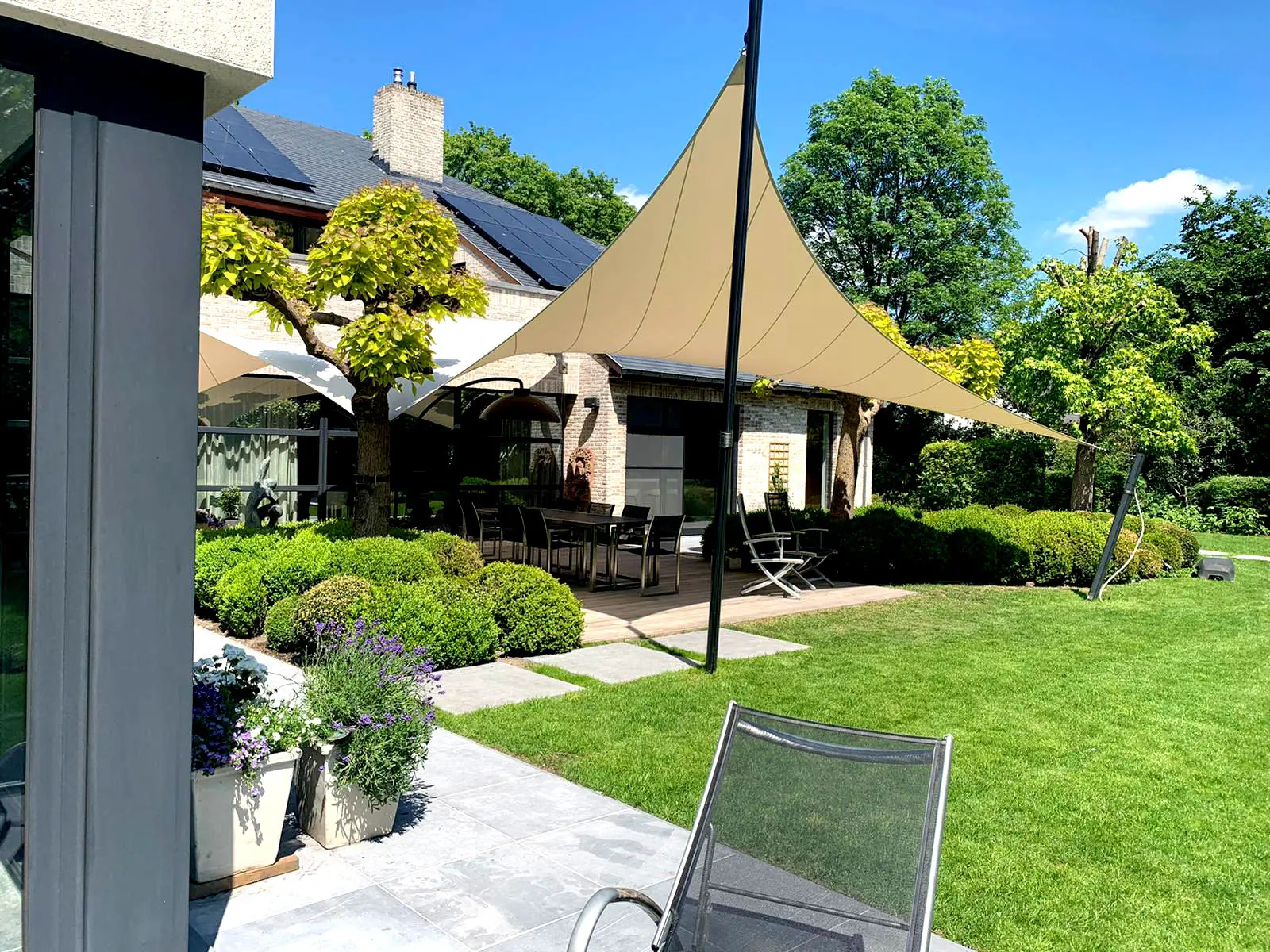 Get more information about our patio roofing structures
Recent patio roof projects