Protecting your car with a Stylish textile Carport
Protecting your car with a Texstyleroofs® Carport
with a Texstyleroofs® Carport
A custom designed Texstyleroofs® carport is a stylish though feasible way to protect your car(s) against all weather conditions. Texstyleroofs® provides 99% UV protection and strong resistance, keeping your car cool, easily assessable, and protected from all weather conditions. Our engineered high-quality 3D software design will provide you a unique Texstyleroof® to seamlessly match both your aesthetic and practical needs.
A custom made Texstyleroofs carport is a stylish yet functional solution to protect your cars. With the help of our architects, we will create the design that fits in seamlessly with your needs. Our designs use a double curvature technique that adds the strength of an actual roof to a textile roofing solution. Our solution distinguishes itself from the often used alternatives such as wooden or concrete carports. Not a single design looks the same, this while the possibilities vary endlessly. In addition, our designs are removable up to and including the foundation, which in most cases no permit is required.
With the use of our 3D rendering software we will provide insight into your actual environment to illustrate the perfect solutions for your own personally designed carport. Our software allows us to alter the designs on site and tailor to either functional requirements as well as aesthetically blending with the environment. Working with our architect on-site will create a Texstyleroof to meet your aesthetic view and functional needs. Working together the final outcome will never disappoint.
Embracing memories
with the most functional
and stylish roof available
Tailor made for aesthetic and functional needs
No permits needed
Protection for all weather conditions
Lightweight and easy to remove
Membrane available in over 20 colors
Hurricane tolerant
Free 3D Design of your home with our roofing solution.
We can create a tailor-made 3D study for your own Texstyleroof. Let us show you what our roofing solution can do for you. For more information and free advice, call us or send us an email and request a 3D design for a your own Texstyleroof.
Texstyleroofs carports
We offer top-quality shade sail carports to provide protection for your vehicles while enhancing the overall look of your property. 
Our shade sail carports are made from durable, high-quality materials that can withstand harsh weather conditions and provide you with long-lasting protection. Our carports are perfect for those who want a stylish, unique and functional solution to protect their vehicles from the elements.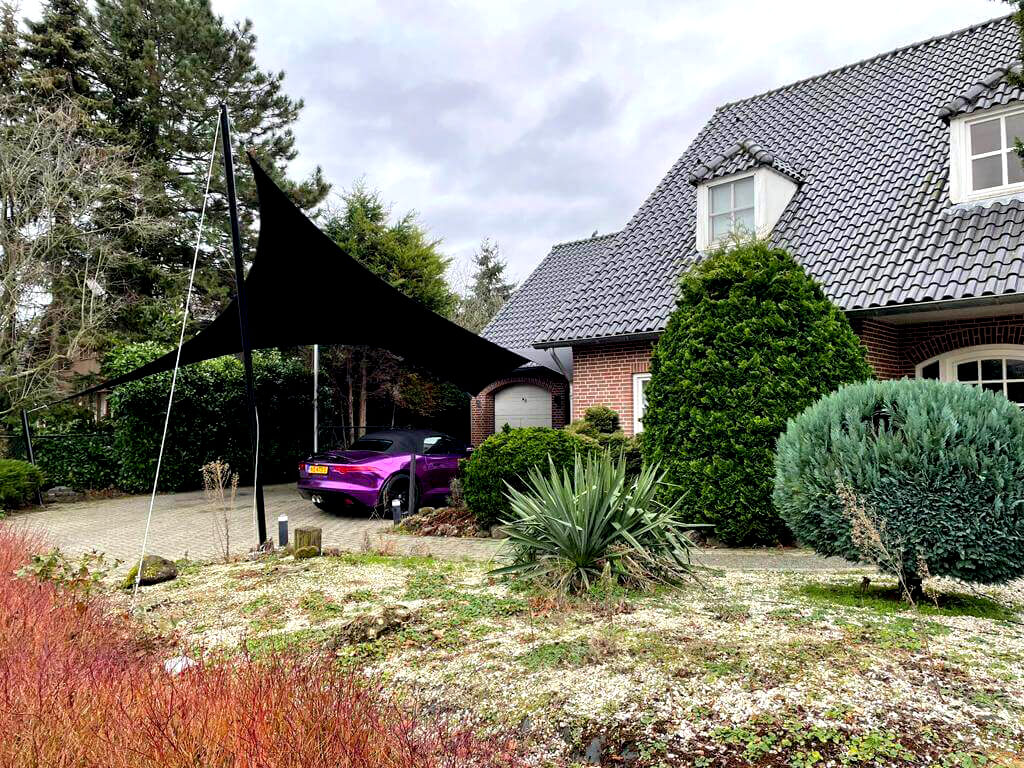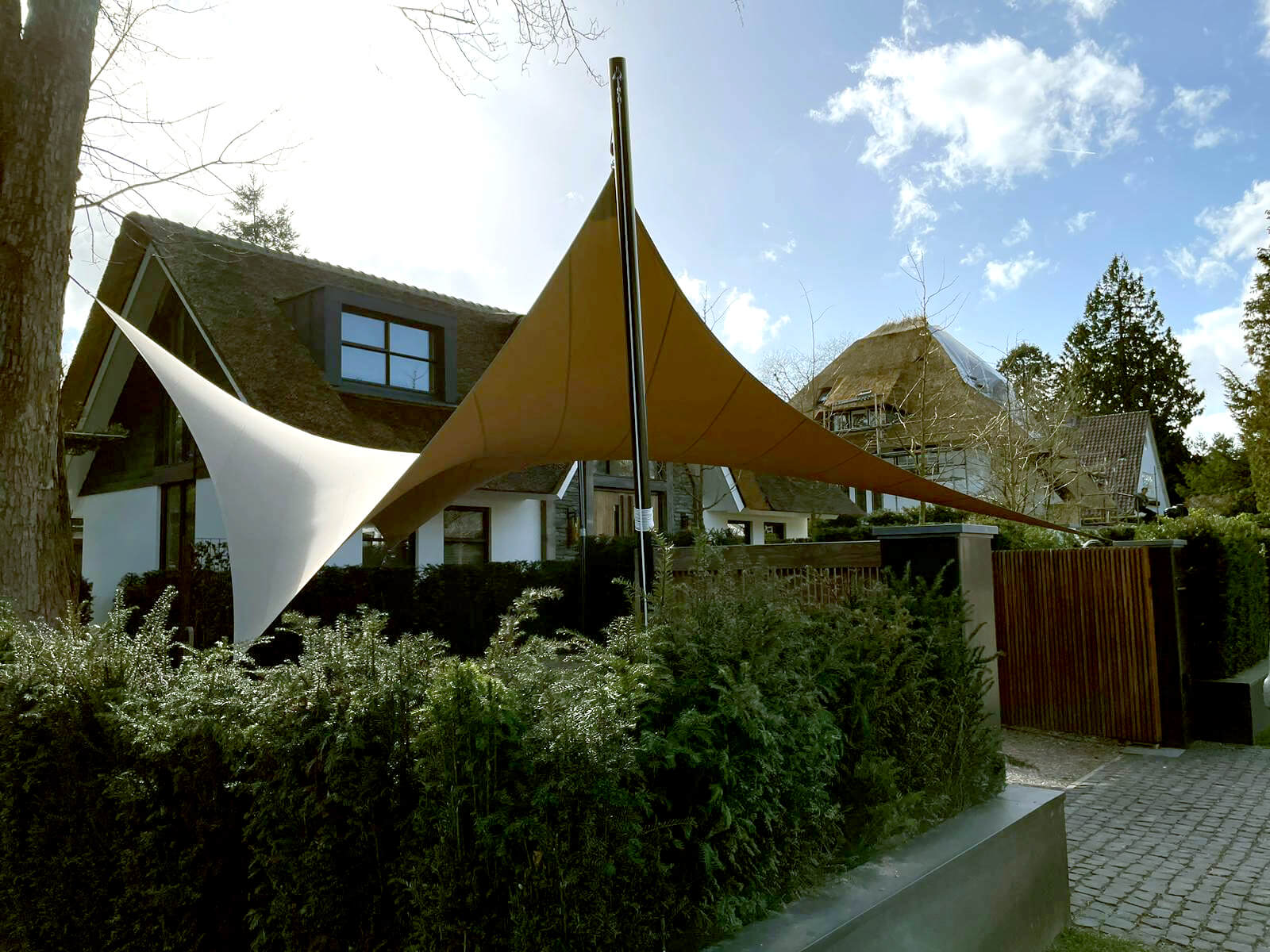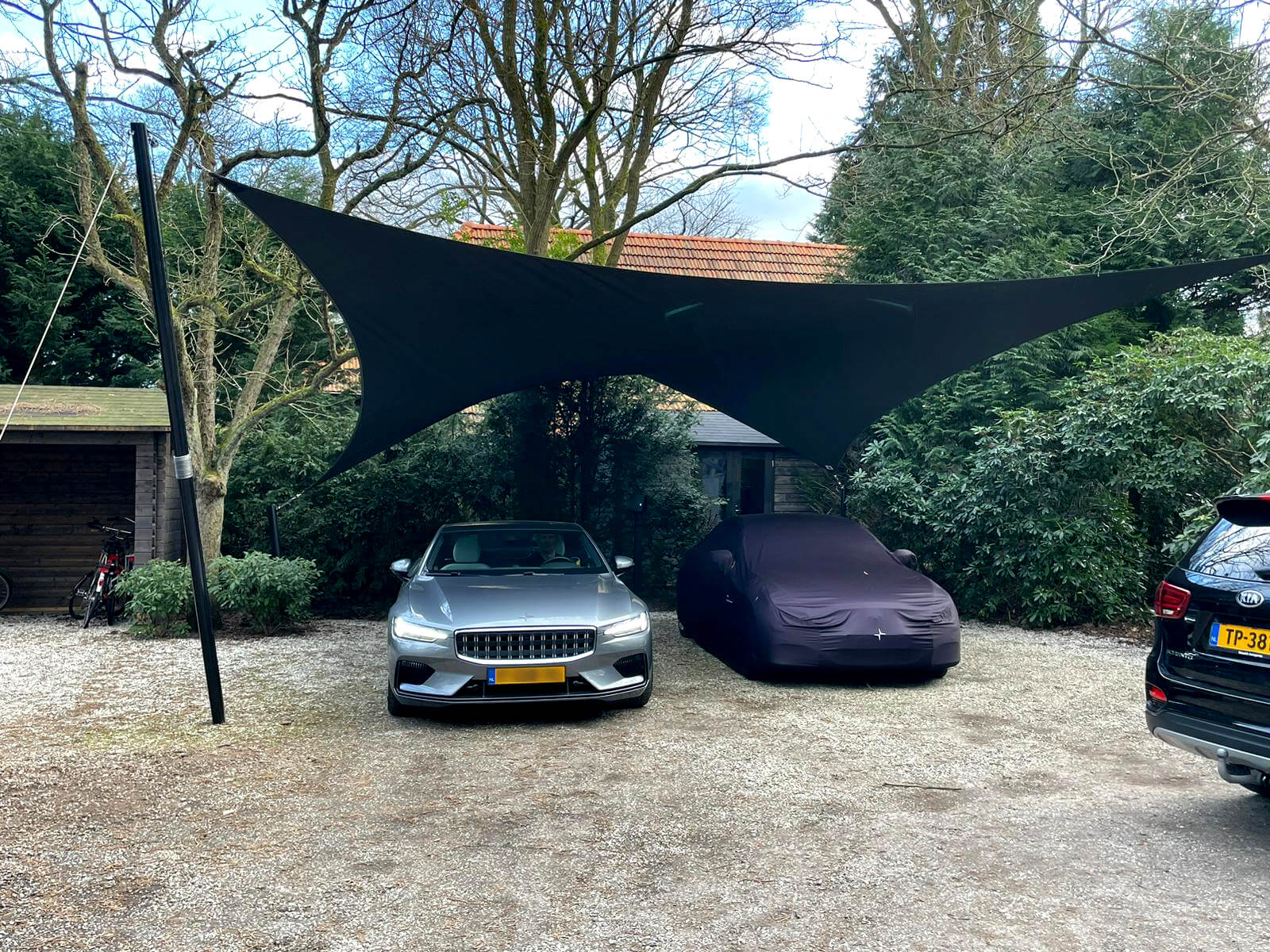 Our shade sail carports are available in a range of sizes and shapes to suit your specific needs. We offer a variety of colors to choose from to match the style of your property, and we can even customize the design to fit your unique requirements.
Our shade sail carports are designed to be easy to put up and take down, with no need for complicated construction or expensive building permits. Our team of experienced professionals can install your shade sail carport quickly and efficiently, leaving you with a high-quality, durable solution that will protect your vehicle for years to come.
In addition to providing shade and protection for your vehicle, our shade sail carports can also add value to your property. They are a stylish and practical addition that can enhance the look of your home or business while providing much-needed protection from the sun, wind, and rain.
If you're looking for a cost-effective and stylish solution to protect your vehicles, our shade sail carports are the perfect choice. Contact us today to learn more about our products and services, and to find out how we can help you enhance the look of your property while providing top-quality protection for your vehicles.
Interested in our
textile carport

solutions? Contact us today and get a free 3D design for your area.