Textile Roofs | Texstyleroofs outdoor lifestyle | Hurricane tolerant | No permit | Easily removable | Tailored to your needs
Our textile roofs solutions
Texstyleroofs® is the delight in the world of textile roofs. We offer the most refined, functional and stylish textile roofs solutions for any outdoor space.  It's important to realize how each Texstyleroof is custom designed  to meet both your practical and aesthetic needs. Additionally, our membranes are easy to install and easy to remove because of its lightweight structure. 
Texstyleroofs – Revolutionize outdoor lifestyle
Interested in our Texstyleroofs solutions?
Tell us about your roofing project
Why a Textile roof?
No other kind of roofs solution holds up against the versatility of a Texstyleroof. With this in mind, our unique semi-permanent membrane roof is the most comprehensive solution for every outdoor space.
Our removable textile roofing solution, which are 100% Dutch design, are exclusively 3D custom engineered with our own Texstyleroofs software. The combination of perfectly designed geometry and prestress of the fabric together with the high-quality masts and mounting materials offer you the best in class quality.  That being the case,  our shading systems are exclusively designed to match your functional and aesthetical needs and revolutionize your outdoor experience.
Stylish roofing solution
A Textile roof offers you a stylish roofing solution for any setting and is perfect for covering outdoor areas. Our textile roofing solution is semi-perminant and therefor a perfect solution  if you don't wish to build a permanent structure. Do you dread a renovation by the hassle of applying for permits, or afraid of losing daylight in your home? Our Texstyleroofs membrane structures are the perfect fit for you. Our lightweight textile roof is not only aesthetically pleasing; it is also one of the strongest lightweight roof solutions available.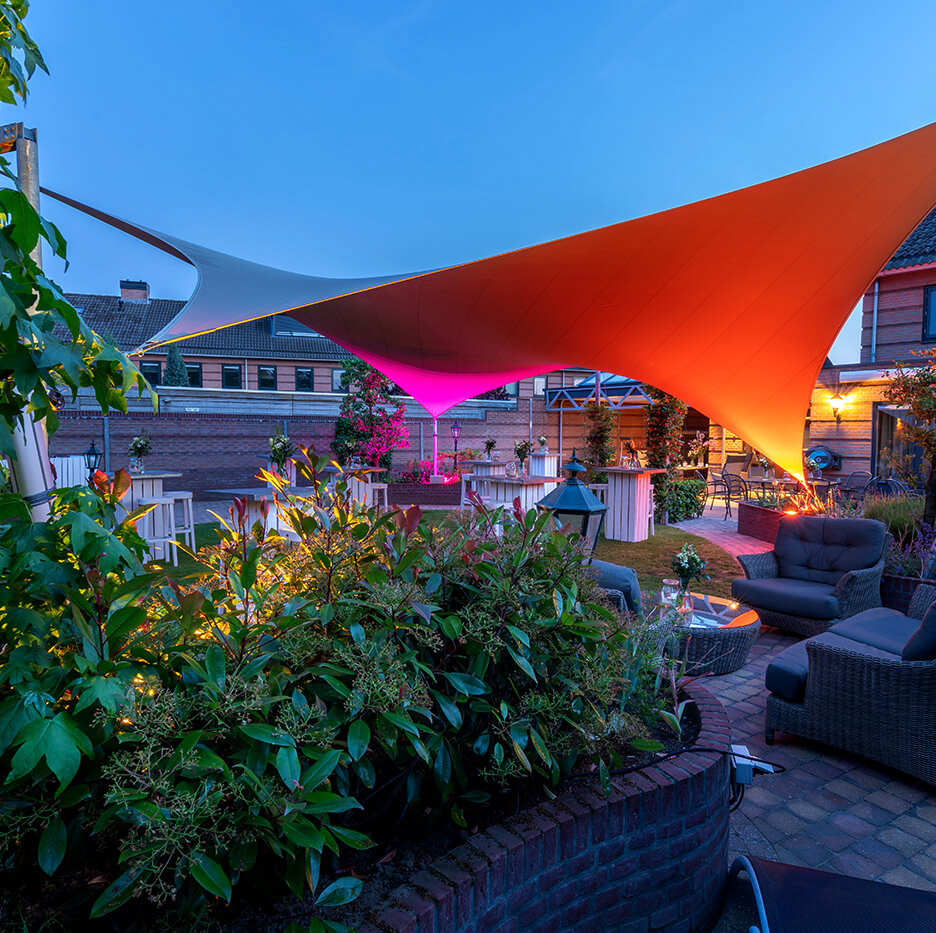 The Texstyleroofs working method:
from design to Texstyleroof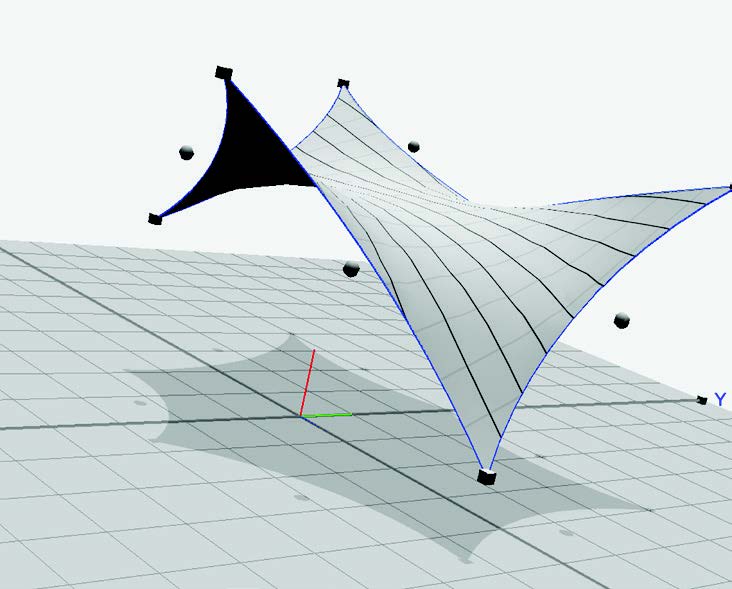 1. FORM-FINDING
The shape of your membrane determines the strength and the character of your Texstyleroof. The characteristic double curvature of a Texstyleroofs roofing solution is demonstrated on site in a highly sophisticated 3D design. Your practical and aesthetic needs are the start for your ideal and unique textile roof.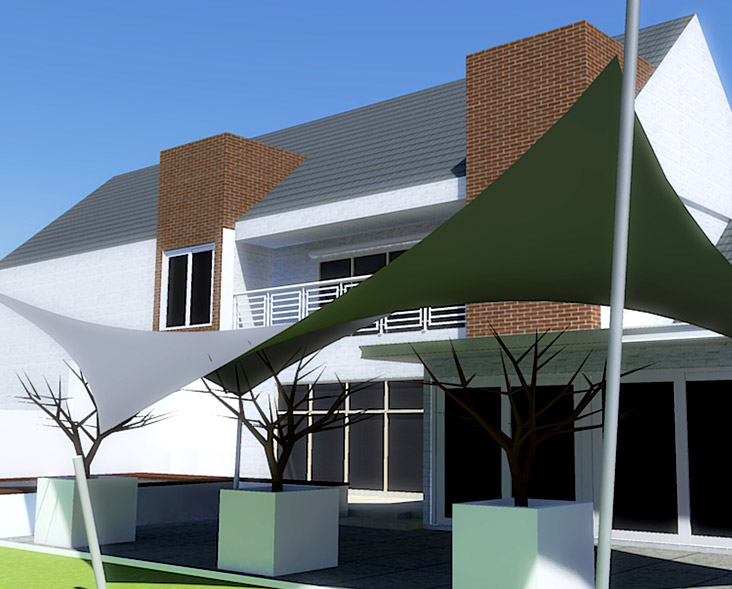 2. STRUCTURE
After formfinding, the structure is professionally assembled on site and measured in 3D. All Texstyleroofs mounting materials are cleverly designed and of the highest quality. As a result, we off er a 10-year guarantee on the construction so safety and functionality are ensured.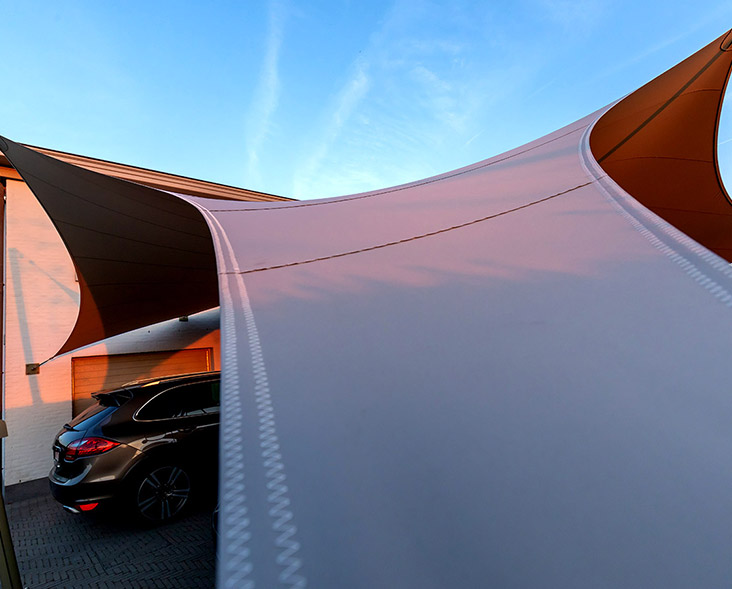 4. MEMBRANE
The pattern of the textile roof is then laser cut and artisanal hand-stitched with Teflon yarn in our own membrane facility. After extensive testing for shape and prestress, the membrane is ready for installation.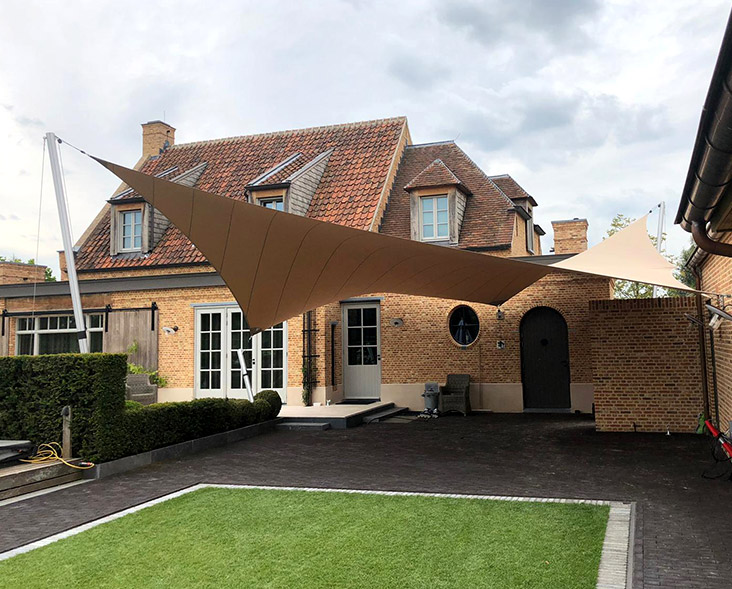 5. INSTALLATION
Because of our in-house engineering-, production- and construction facility, we are able to deliver and install your Texstyleroofs membrane within 4 weeks from engineering. From then on you can experience the comfort of your own Texstyleroof®.
All-weather proof
Sun :

translucent, almost 100% UVA and UVB protection and substantially heat-reducing

Wind :

resistant to heavy gusts of wind and high wind speeds

Rain :

100% waterproof

Hail :

100% hail resistant

Snow :

resistant to certain snow pressure thanks to optimal geometry and prestress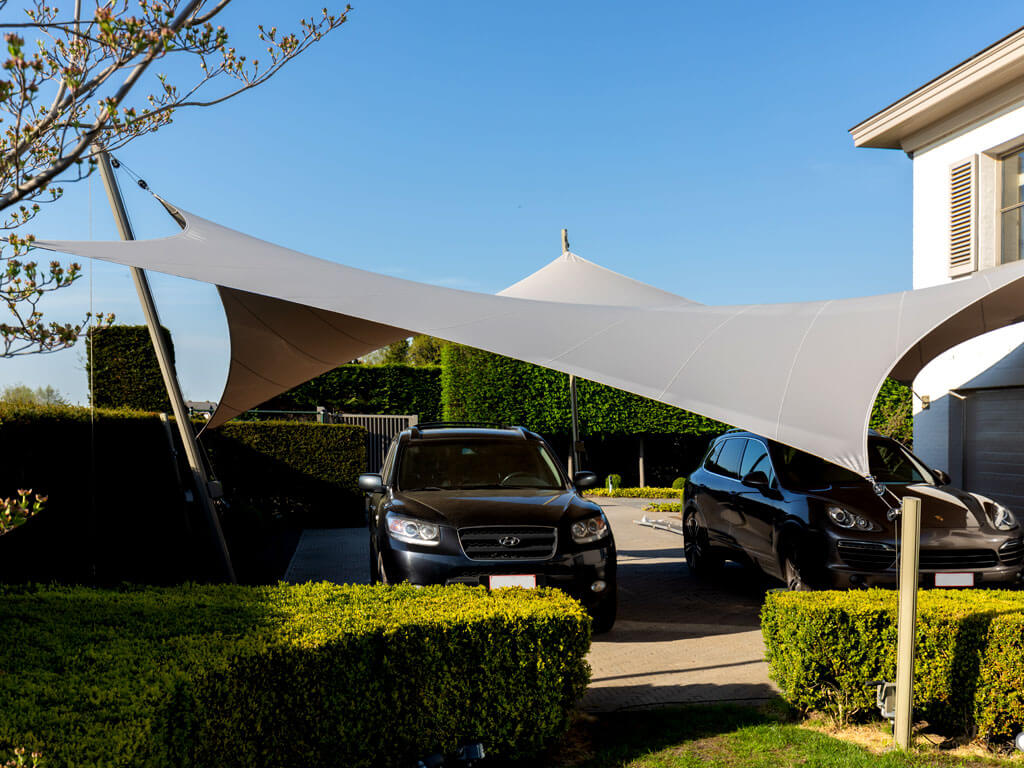 Whether you choose a distinctive color for your textile roof or a natural shade from our range of colors, you can create the right atmosphere that suits you and your aesthetic needs.
Why a Texstyleroofs design roof?
Unique and customized
textile patio roofs

,

carports

,

business solutions

or

stand-alone lounge roofs
Tailor made for aesthetic and functional needs
Stylish roofs for large and small outdoor spaces in any environment
No permits needed (in general)
Protection for all weather conditions
Lightweight and easy to (dis)assemble
Extremely translucent, minimal loss of light in your home
Membrane available in over 20 colors
Hurricane tollerant because of the ability to remove the Texstyleroof quick and easy by yourself
Creates outstanding atmosphere and comfort
Easy to assemble and disassemble; only 5-10 minutes
Suitable for all weather conditions
99% protection to UV and IR radiation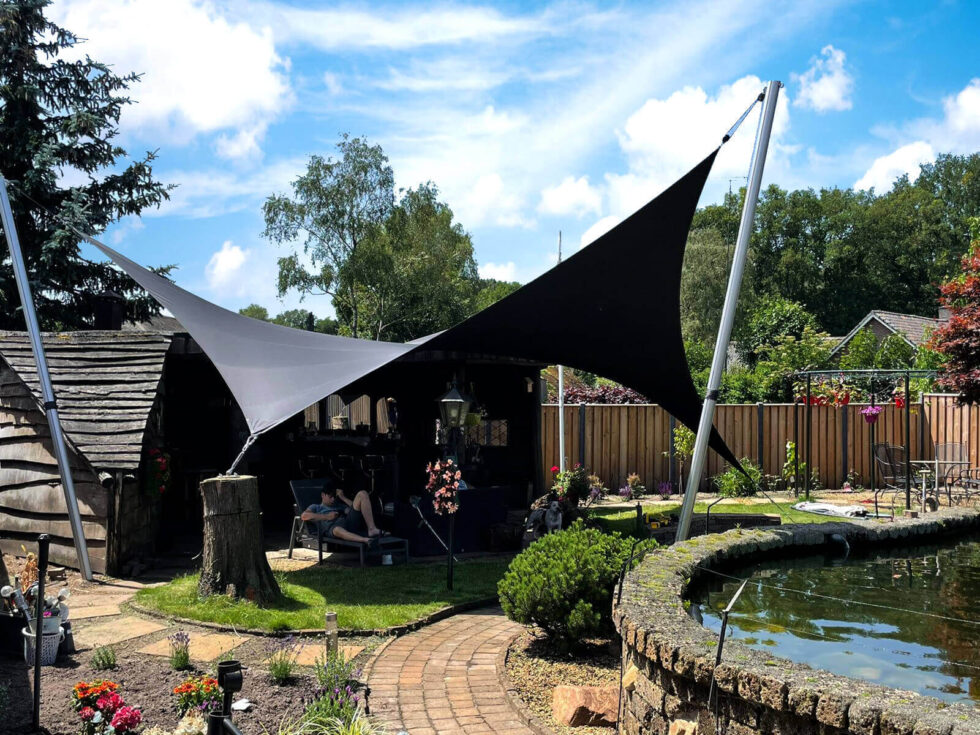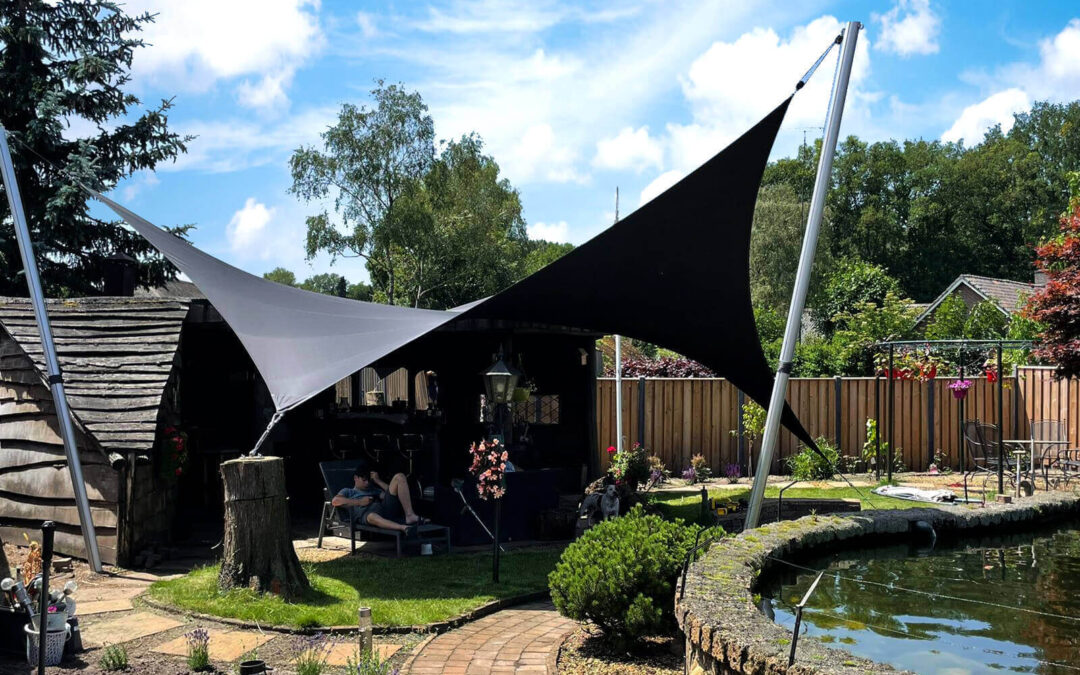 Protect your loved ones from harmful UV radiation and skin cancer with Texstyleroofs canopy, a stylish and waterproof solution for patios, restaurants, and playgrounds.
read more