Enhance Your Business, Restaurant, or Hotel with a Stylish Outdoor Patio Cover from Texstyleroofs
Discover the perfect blend of style and function with Texstyleroofs stylish outdoor patio covers for your business, restaurant, or hotel. Elevate your space with our lightweight membrane structures and transform your outdoor area now.
Contact us today
Every successful restaurant, hotel or business owner knows the importance of creating an inviting outdoor space that can accommodate and entertain guests.
Creating the Perfect Ambiance with Texstyleroofs
Texstyleroofs is your ultimate solution to elevate your outdoor area with a stylish outdoor patio cover, specially designed for businesses, restaurants, and hotels. Boost your business' appeal and revenue potential with a long-lasting and modern touch. 
Innovative & Stylish Outdoor Patio Covers
At Texstyleroofs, we pride ourselves on crafting custom-designed and lightweight membrane structures that seamlessly combine functionality and sophistication. Our stylish outdoor patio covers are made with the highest quality materials that not only last through years of use but also deliver an architecturally striking aesthetic that will set your business apart from the competition.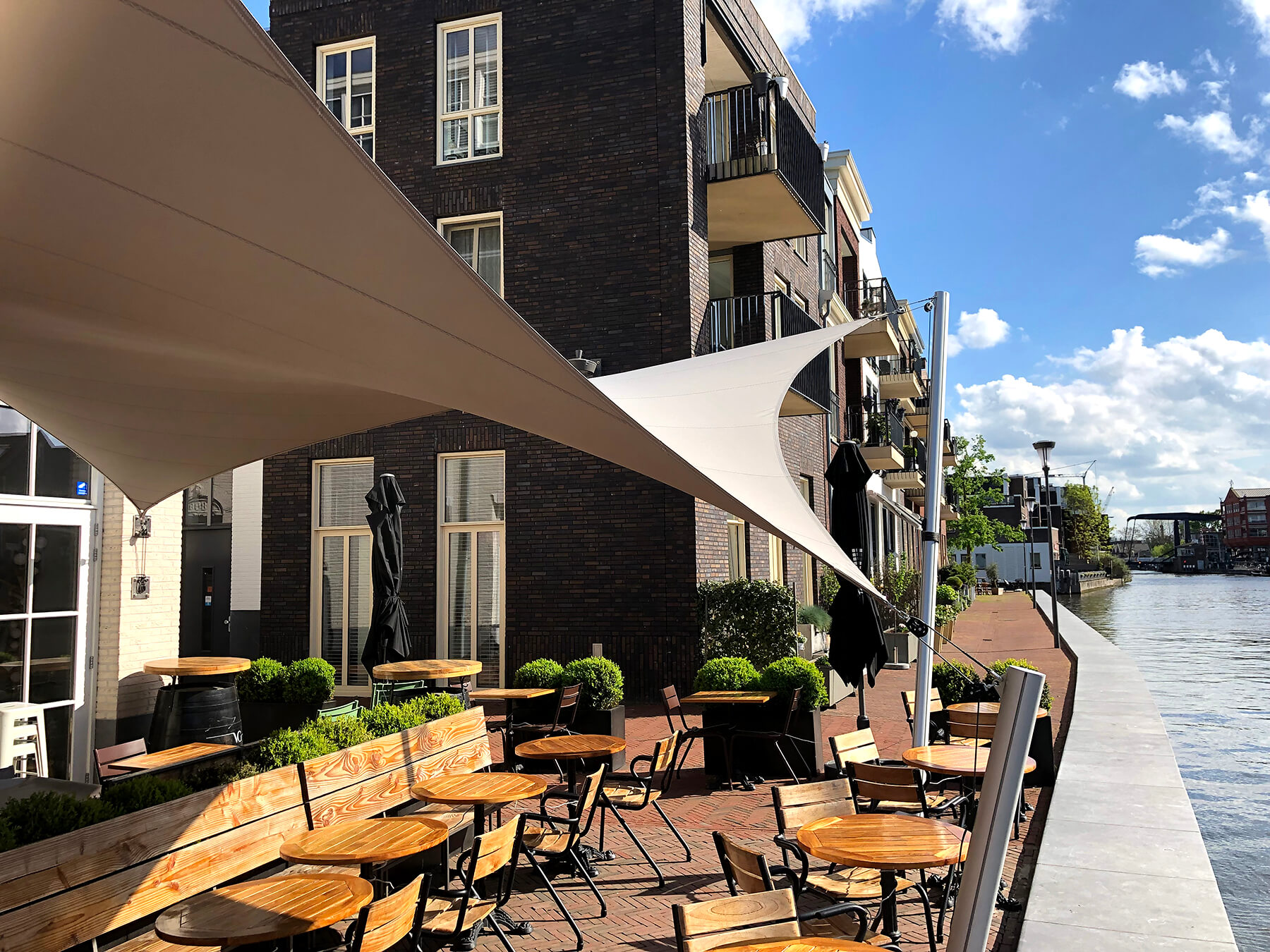 Benefits of Lightweight Membrane Structures
Durability

– Lightweight membrane structures are built to last, ensuring an excellent investment for your business. Resistant to the elements, our patio covers are designed to withstand weather conditions and retain their beauty over time.

Easy Installation & Maintenance

– Our patio covers are designed for easy installation, and their lightweight structure means less labor-intensive maintenance work. Our professionals will guide you through the entire process, from design to installation.

Customizable Designs

– Our team of experts at Texstyleroofs will work closely with you to develop a personalized, stylish outdoor patio cover that perfectly complements your business' existing style and atmosphere.

Energy Efficient

– Lightweight membrane structures provide effective shading, which reduces heat absorption in outdoor areas and saves on energy costs.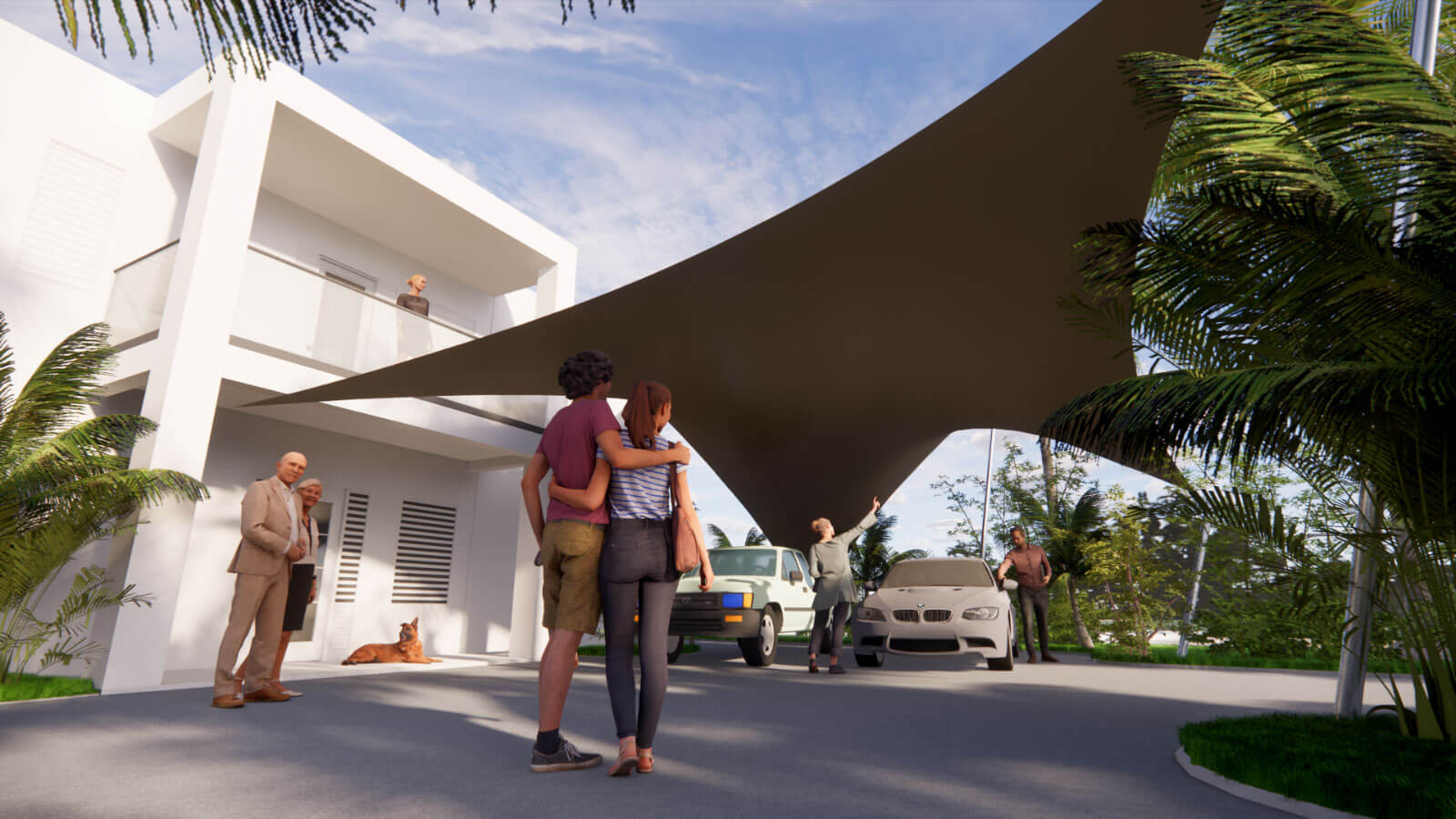 FREE 3D DESIGN
Request a free 3D design for a custom designed hurricane tolerant shade sail roof system at your location
Unmatched Customer Satisfaction
At Texstyleroofs, we are committed to providing the highest level of customer satisfaction. Our dedication to our clients ensures exceptional support right from the initial consultation, through design, installation, and post-sales services. We understand that each business has unique needs, and we strive to provide tailored solutions, guaranteeing a stylish outdoor patio cover that perfectly suits your requirements.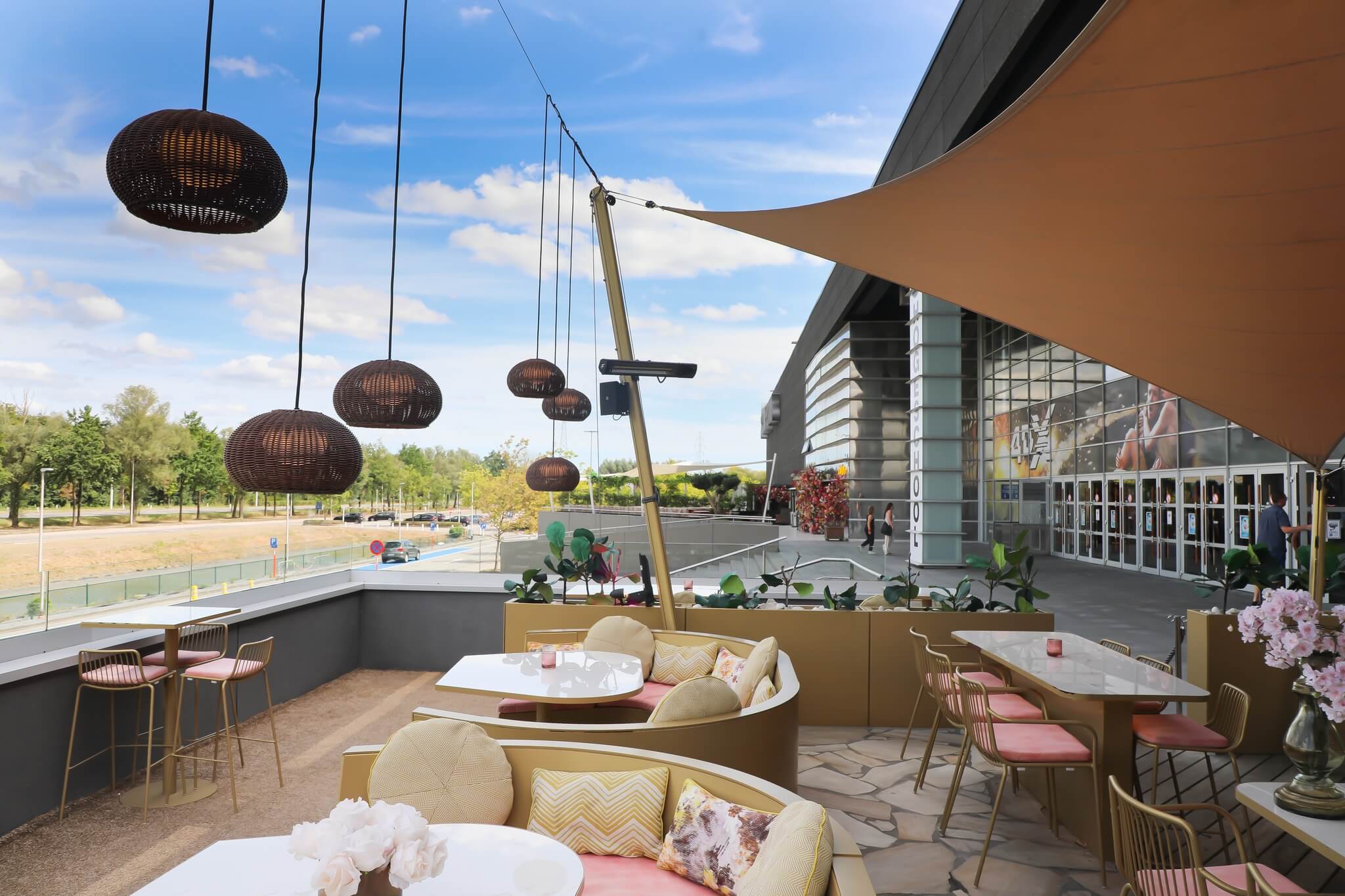 Environmentally Friendly and Sustainable Solutions
Texstyleroofs prioritizes environmentally friendly and sustainable practices, offering outdoor patio covers with lightweight membrane structures that contribute to green building standards. Our environmentally responsible materials not only have a low ecological footprint but also minimize environmental impact throughout their lifecycle.
Adaptable and Suitable for All Seasons
One of the significant benefits of choosing our stylish outdoor patio covers is their adaptability throughout the year. Whether you are managing sun exposure in the hot summer months, protecting your guests from heavy rain or snow, or creating a cozy ambiance during cooler months, Texstyleroofs' lightweight membrane structures are the perfect solution. Their flexibility and all-weather adaptability make them an outstanding addition to any business, restaurant, or hotel, and your guests will surely appreciate a comfortable outdoor experience year-round.
Enhancing Customer Experience
A stylish outdoor patio cover not only elevates the look of your business, restaurant, or hotel but also enhances the overall customer experience. A well-designed patio cover transforms outdoor areas into vibrant and comfortable spaces that guests will love. This boosts your reputation, increases customer retention, and generates word-of-mouth referrals as satisfied clients share their positive experiences.
Seamless Integration with Lighting and Sound Systems
Texstyleroofs' stylish outdoor patio covers are designed to blend effortlessly with contemporary lighting and sound systems, allowing you to create a complete sensory experience for your clients. Our lightweight membrane structures provide ample support for integrating innovative lighting effects, ambient music, or even live entertainment. Provide an unforgettable and immersive environment that will leave a lasting impression on your clientèle.
Increased Revenue Opportunities
Expanding your business, restaurant, or hotel seating capacity with a stylish outdoor patio cover offers numerous revenue-generating opportunities – especially in periods of high demand or during special events. By investing in a Texstyleroofs patio cover, you can take advantage of the additional, weather-protected outdoor space to increase your profitability and return on investment.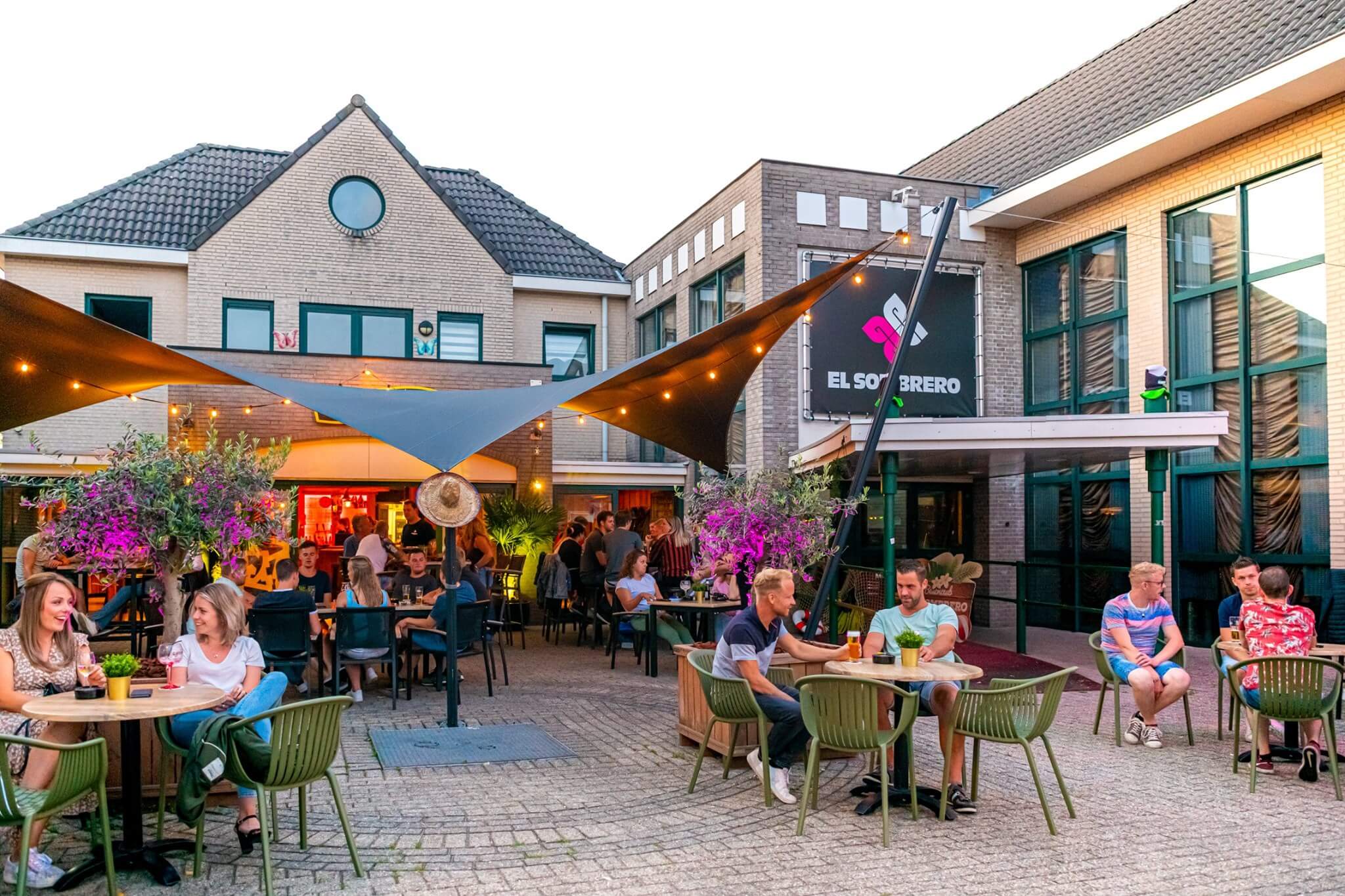 Comprehensive Portfolio of Satisfied Clients
At Texstyleroofs, our expertise and innovative lightweight membrane structures have garnered a growing list of satisfied clients from various industries, including hotels, restaurants, resorts, cafes, and other businesses. Our extensive portfolio showcases our vast experience and the numerous successful projects that we've delivered to our satisfied customers.
Collaborative Design Process
The success of a space lies in its design, and that is why we involve our clients in every step of the design process. Our team of experts works closely with you to understand your specific needs, vision, and expectations, ultimately bringing your dream outdoor patio cover to life. Together, we produce an extraordinary environment that captivates your guests and enhances your outdoor space.
Competitive Pricing
At Texstyleroofs, we believe that elegance and high-quality can be achieved without compromising affordability. We provide competitive pricing for our stylish outdoor patio covers, ensuring that our clients receive exceptional value for their investment. With unmatched quality, durability, and style, Texstyleroofs patio covers are a cost-effective solution for businesses, restaurants, and hotels.
Elevate your business, restaurant, or hotel's outdoor area with a stylish outdoor patio cover from Texstyleroofs, designed to offer beauty, functionality, and durability in one complete package. Our lightweight membrane structures provide a unique and sophisticated addition to any space, ensuring an elevated customer experience and increased revenue streams. Join our growing list of satisfied clients and start reaping the benefits of your stylish outdoor patio cover today!