Hurricane-Proof Removable Carports by Texstyleroofs – No Permit Required for Florida Homeowners
Discover our hurricane-proof removable carports, made with waterproof sails and fabrics, and learn why no permit is required for Florida homeowners.
Contact us today
Keep Your Car Protected – Texstyleroofs' Hurricane-Proof Removable Carport
At Texstyleroofs, we understand that Florida homeowners face unique challenges when it comes to unpredictable weather. That's why we have developed the ultimate solution for a safe and secure carport that requires no permit: our Hurricane-Proof Removable Carport. Crafted with innovative, waterproof sails and fabrics, our carports offer superior protection against the elements, without the hassle of permits.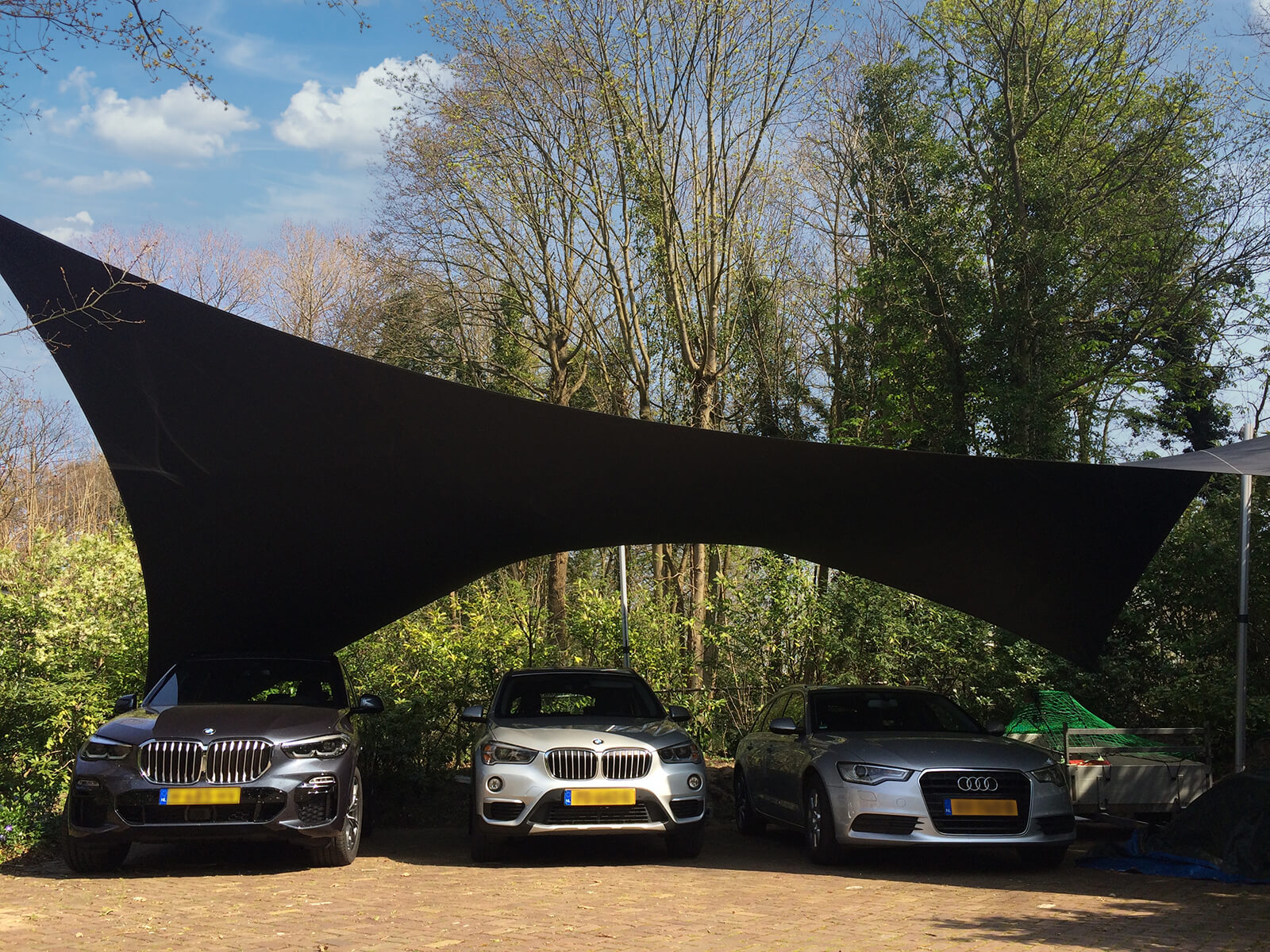 Why Choose a Texstyleroofs' Hurricane-Proof Removable Carport?
High-Quality Waterproof Sails & Fabrics:
Our waterproof sails and fabrics are expertly designed and manufactured to withstand harsh weather conditions, providing the ultimate protection for your car from hurricanes or other severe storms. 
No Permit Required:
A key benefit of Texstyleroofs' removable carport is that it does not require a permit from local authorities in Florida. Homeowners can easily set up and dismantle the structure on their property without the burdensome process of obtaining permission. 
Easy Installation & Removal:
Our carports are designed for easy installation and removal, making them an ideal solution for seasonal use or temporary protection. 
Customization Options:
Texstyleroofs offers customizable options to suit your specific needs and preferences, such as selection of colors and sizes.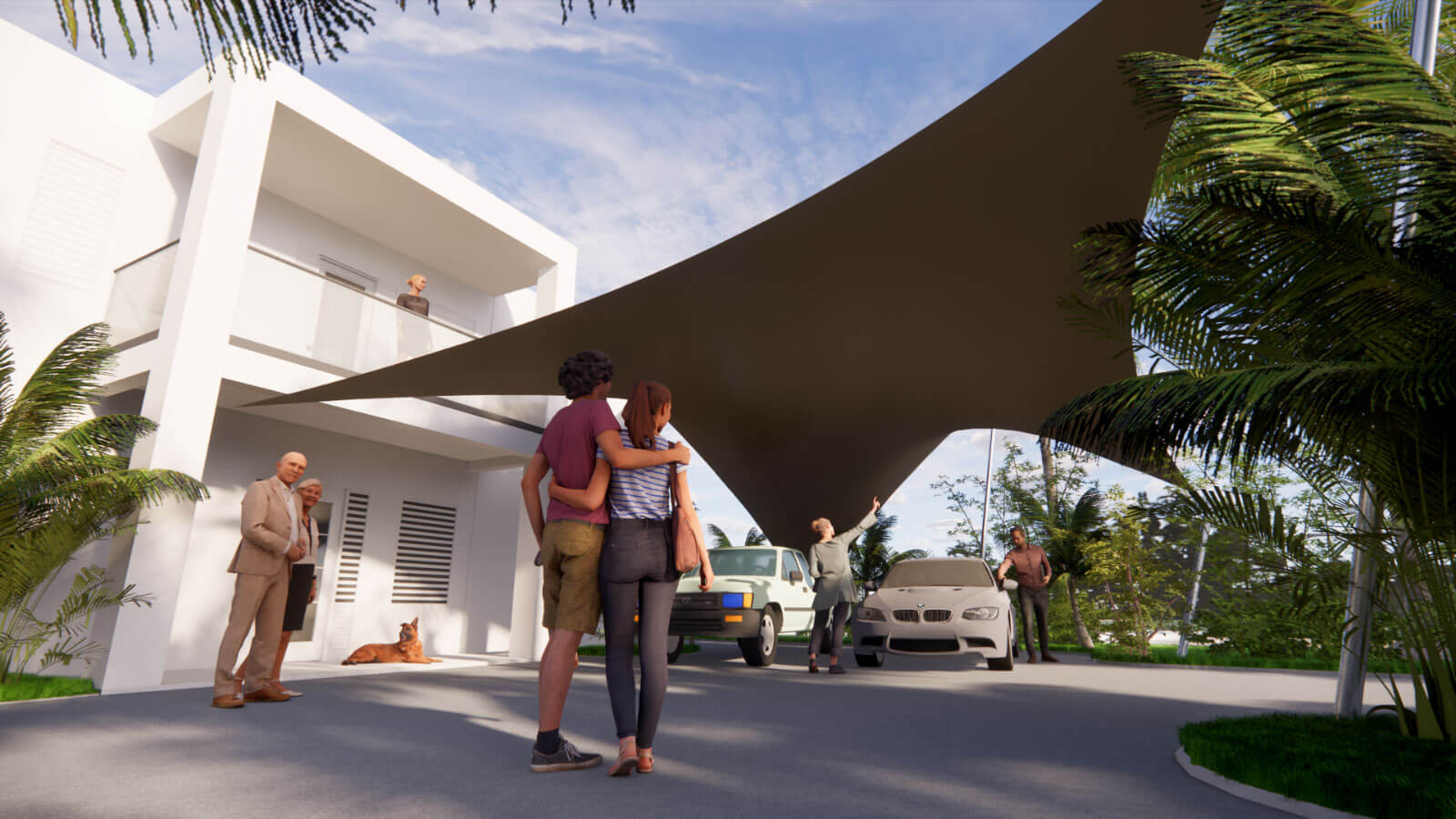 FREE 3D DESIGN
Request a free 3D design for a custom designed hurricane tolerant shade sail roof system at your location
Additional Features of Our Hurricane-Proof Carports
UV Protection
Not only do our carports protect against hurricanes and storms, but they also provide excellent UV protection, shielding your car from the damaging effects of the sun.
Ventilation
Our innovative design promotes natural airflow, ensuring proper ventilation and preventing the buildup of heat and moisture in the carport.
Aesthetic Appeal
Texstyleroofs carports are not just functional, they are also aesthetically pleasing additions to your property, adding value and style.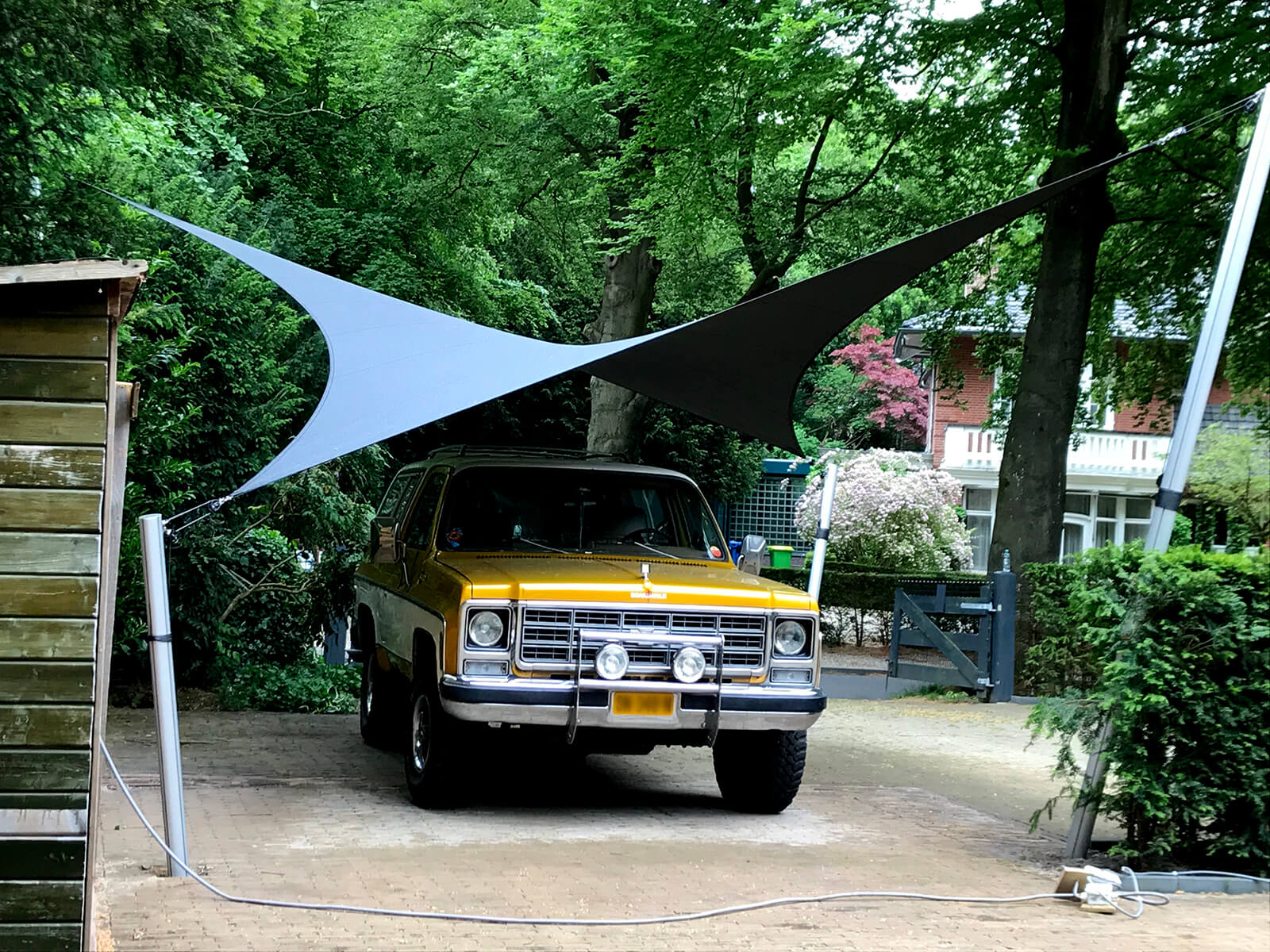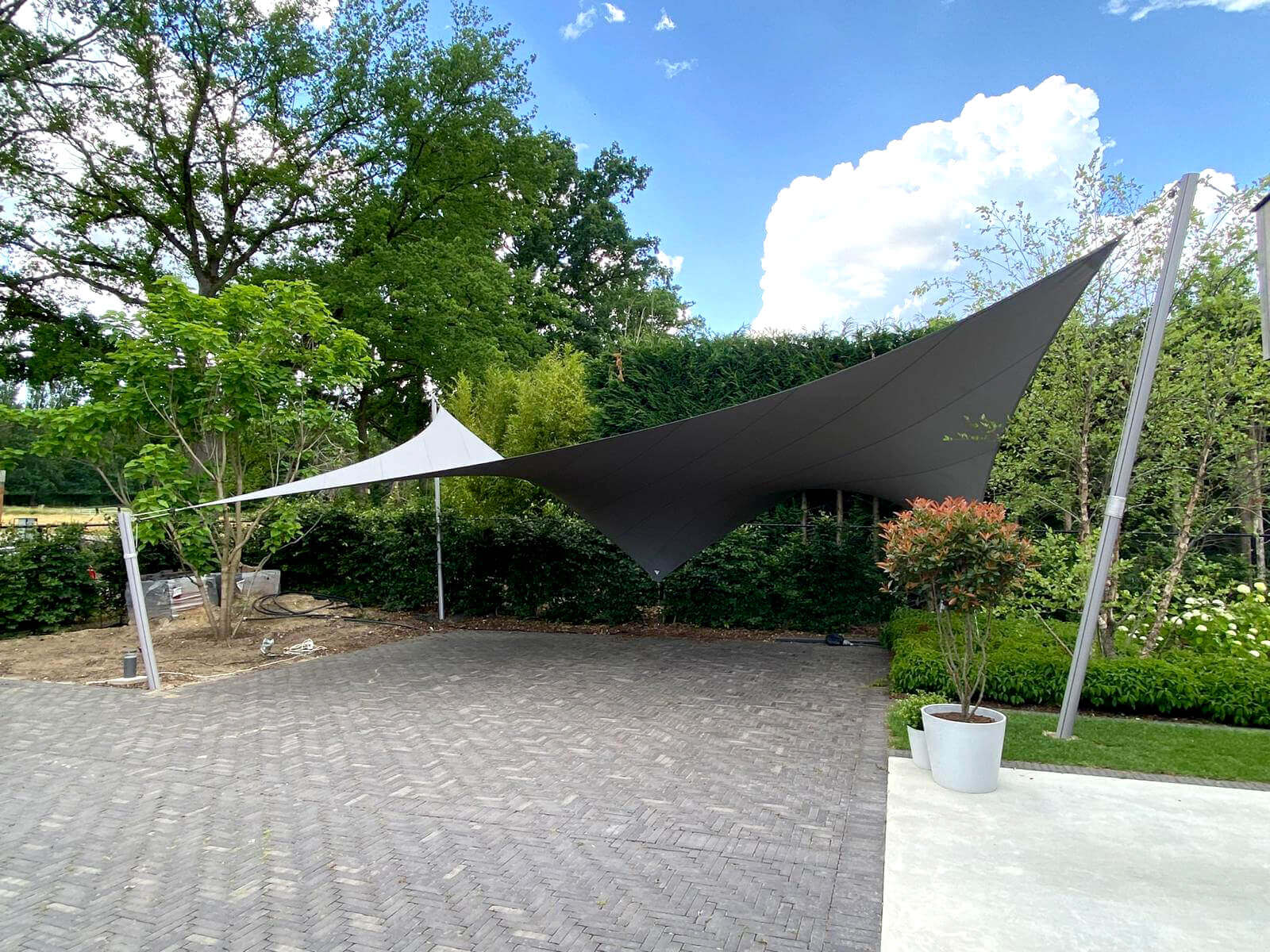 Get Your Hurricane-Proof Removable Carport Today!
Don't leave your vehicle exposed to unpredictable Florida weather. Choose our top-of-the-line hurricane-proof removable carports from Texstyleroofs to ensure the ultimate protection for your car. Visit www.texstyleroofs.com to learn more about our quality products and customize your carport to suit your needs.
Superior Engineering for Unmatched Durability
At Texstyleroofs, our hurricane-proof removable carports are constructed with superior engineering and materials to ensure unmatched durability. Our team of experts has invested countless hours in research and development to produce carports that can withstand the toughest weather conditions, giving you peace of mind during hurricane season. 
Low-Maintenance Design
Our removable carports are specifically designed to require minimal maintenance, saving you time, effort, and money. The waterproof sails and fabrics can be easily cleaned with a hose—no need for special tools or detergents.
Environmentally Friendly Materials
We are committed to using environmentally friendly materials in the construction of our carports. Our waterproof sails and fabrics are made from recyclable materials and are designed to have a minimal impact on the environment.
Cost-Effective Solution
In comparison to traditional carports or garages, Texstyleroofs' hurricane-proof removable carports are a more cost-effective choice. The absence of permit requirements, as well as the affordable initial investment, make our carports a sensible choice for Florida homeowners.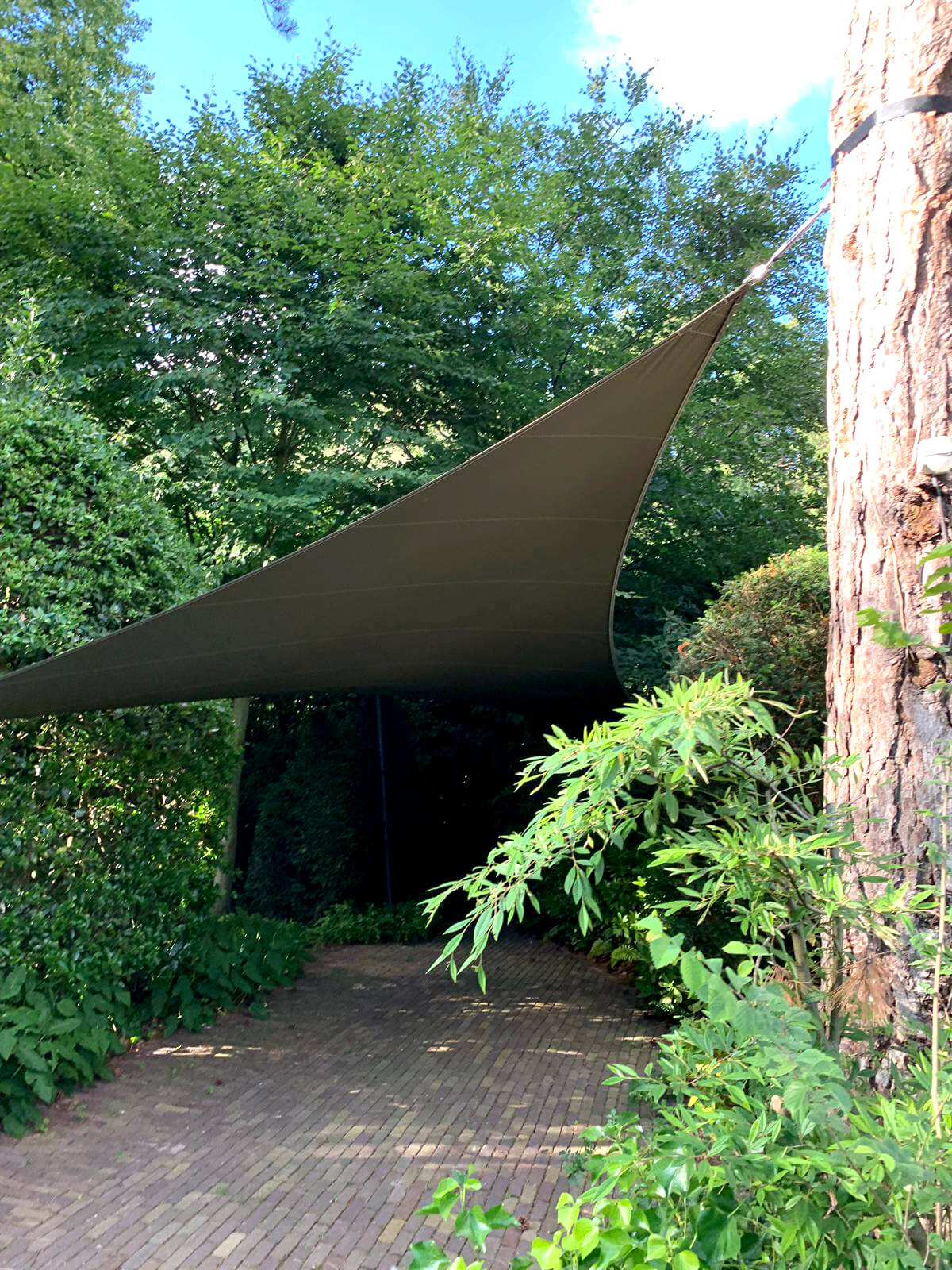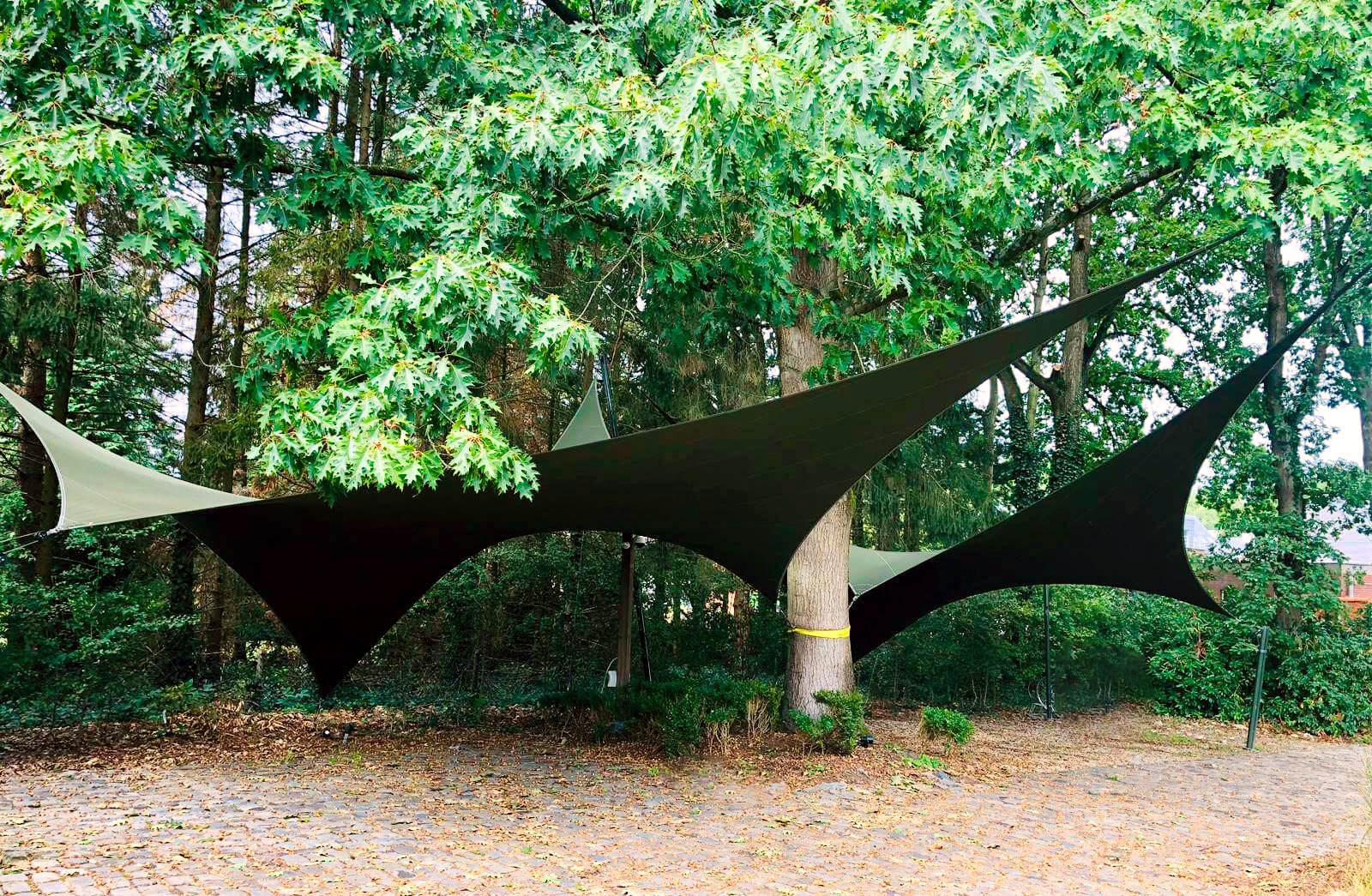 Customer Support and Satisfaction Guaranteed
At Texstyleroofs, customer satisfaction is our priority. We offer a comprehensive customer support service to help you during the installation, removal, and maintenance of your hurricane-proof removable carport. Our dedicated team is available to answer any questions or concerns you may have about our products and services.
Warranty and After-Sale Services:
We stand behind the quality of our products and offer a warranty on our hurricane-proof removable carports, ensuring that you can trust and rely on their performance. We also provide after-sale services to assist you with any issues that may arise during the carport's lifespan.
Don't Wait – Secure Your Vehicle with a Texstyleroofs' Hurricane-Proof Removable Carport
Florida weather can be unpredictable and devastating. Choosing a hurricane-proof removable carport by Texstyleroofs will help you avoid costly vehicle damage and give you greater peace of mind. With our easy installation and removal process, aesthetically pleasing design, and durable materials, our carports are the smart choice for protecting your vehicle from the elements.
Contact us today to learn more and begin customizing your hurricane-proof removable carport. Take advantage of our current deals and offers to further enhance your property's style and functionality, all while ensuring top-level protection for your vehicle.