US Coast Guard Base Miami Beach sport area design shade sail
Welcome to Texstyleroofs, where we redefine outdoor comfort and elegance. Our recent installation at the US Coast Guard's Outdoor Fitness Area in sunny Miami Beach, Florida, showcases the remarkable versatility and storm-proof quality of our tailored tensile fabric membrane structure, perfectly suited for this active and vibrant coastal location.
Unmatched Shade and Storm Protection
Texstyleroofs stands proudly as the ultimate solution for providing shade and protection in coastal areas, making it the go-to choice for active and beachfront locations. The Texstyleroofs installation at the US Coast Guard's Outdoor Fitness Area exemplifies this, offering the dedicated personnel a tailored and stylish canopy. Our robust design and advanced materials ensure the ultimate protection against the elements, including intense sun and unpredictable coastal weather.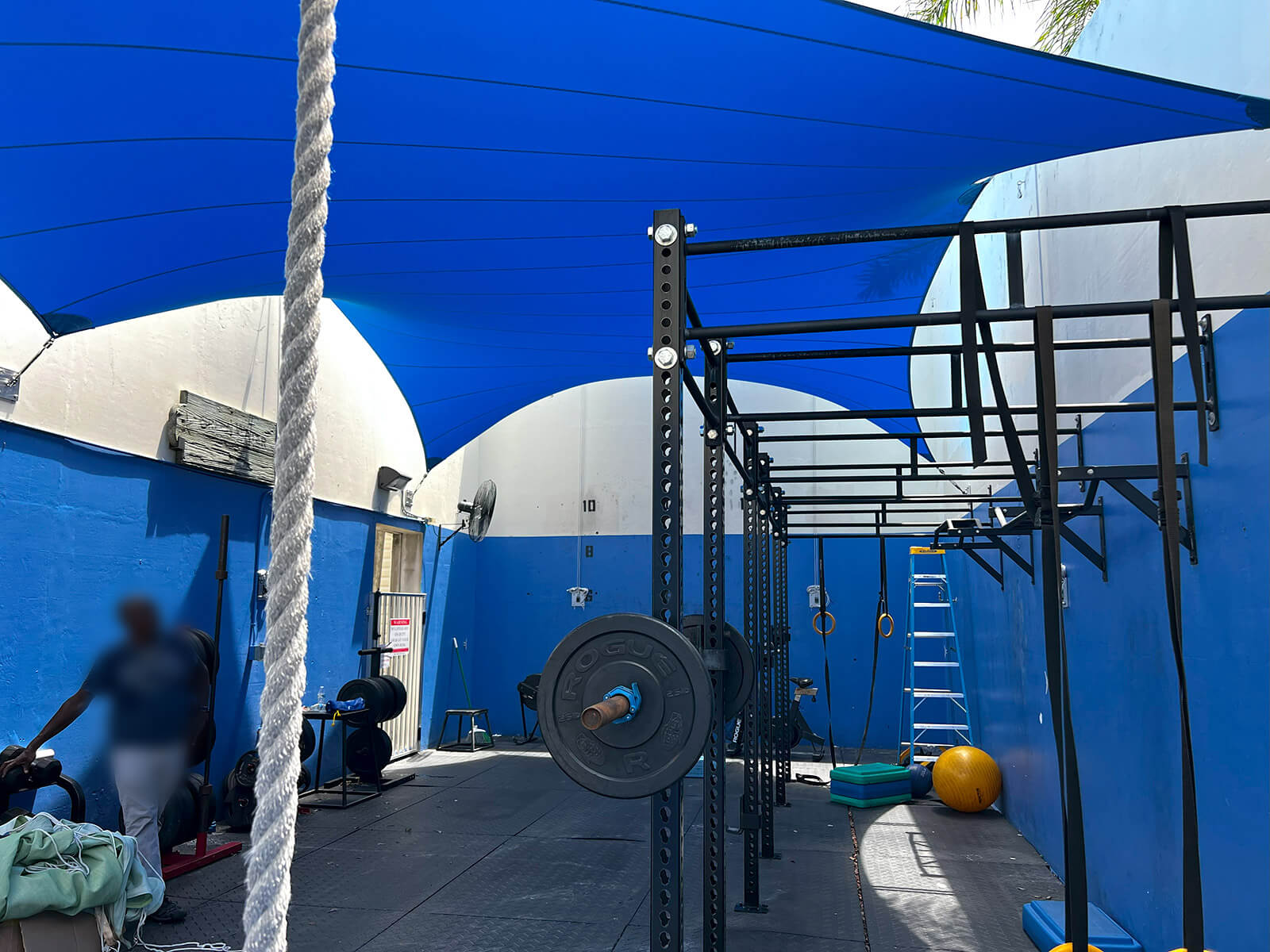 Customized Comfort
At Texstyleroofs, customization is key. Our tensile fabric membrane structures are meticulously designed to meet your specific requirements. The US Coast Guard project is a testament to this approach, where each Texstyleroof is tailored to the fitness area, providing a comfortable and welcoming space for the dedicated men and women who serve the nation.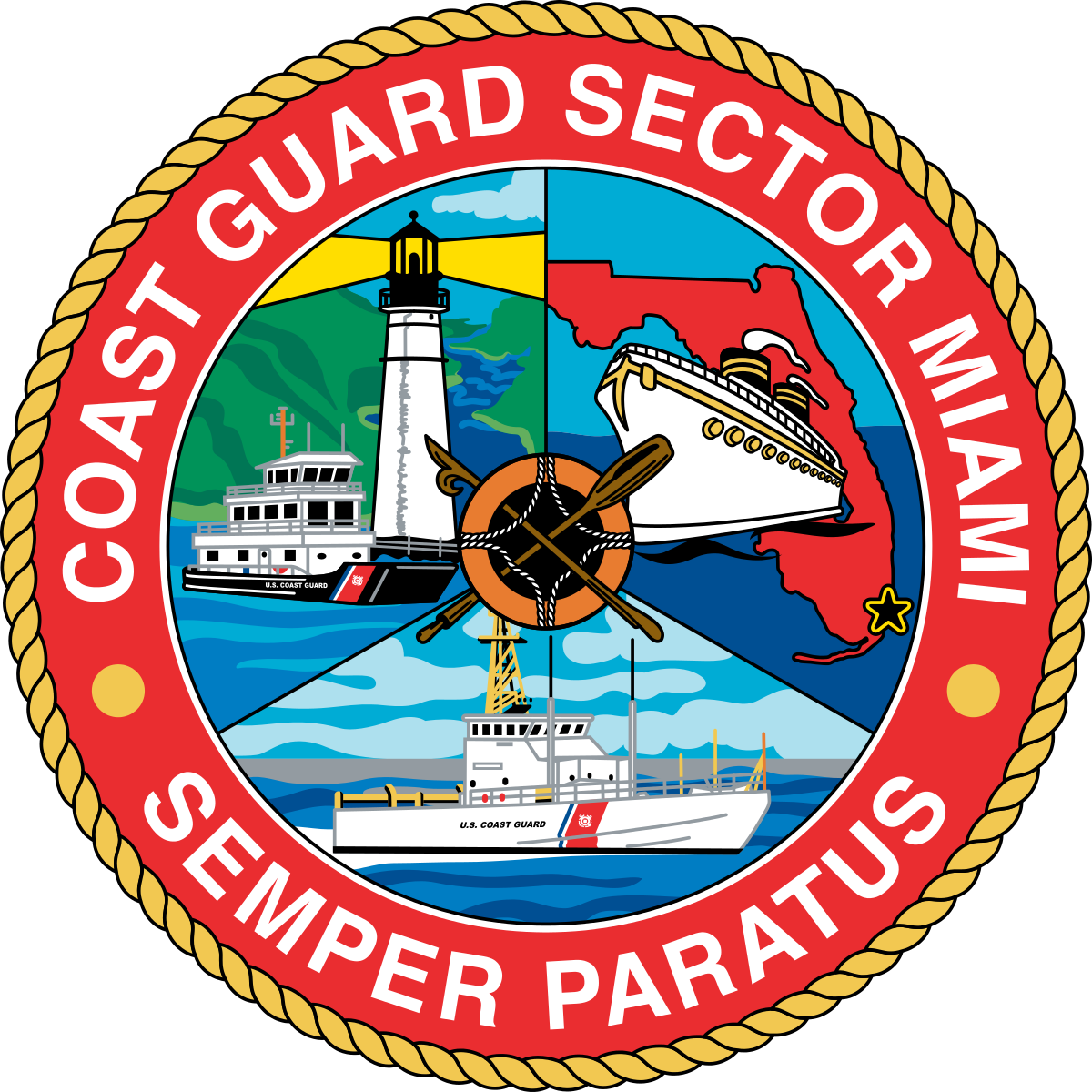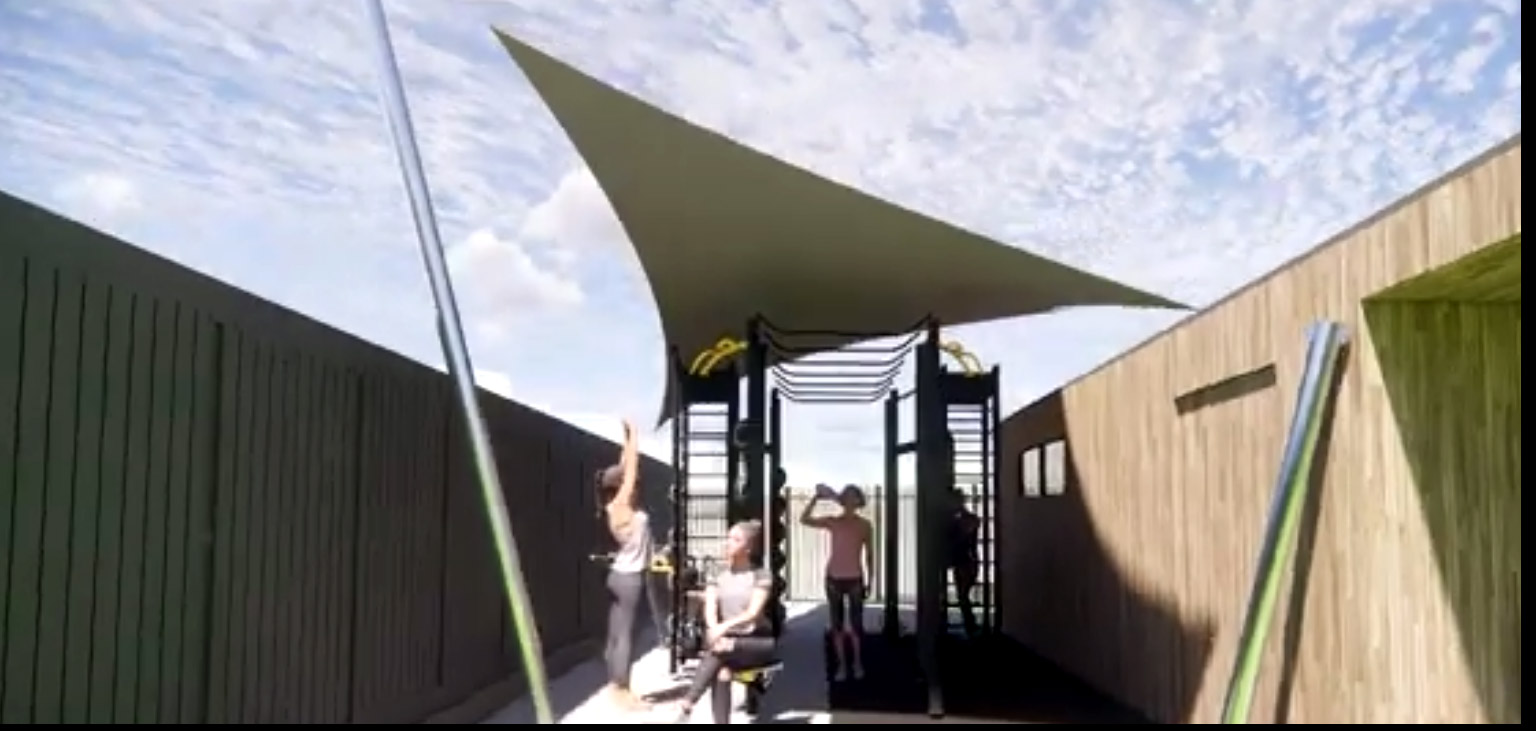 We offer a free customized 3D study for your own Texstyleroof design, without any obligation.
For more information and non-binding advice, request a unique 3D design for a shade sail structure at your location
A non-permit stormproof shading solution for your outdoor sport and fitness area.

Coastal locations can be beautiful, but they also mean facing the unpredictability of coastal weather. Texstyleroofs is engineered to withstand the harshest conditions, including areas prone to hurricanes. Our storm-proof quality gives peace of mind to those who rely on it for shelter, protecting against wind, rain, and sun, ensuring a long lifespan compared to conventional solutions.
Lightweight and Stylish
Texstyleroofs offers a lightweight alternative to traditional roof structures. Our tensile fabric membranes provide the durability you need without the need for heavy steel elements. The result? A stylish, modern canopy that seamlessly blends with your outdoor fitness area, offering a comfortable environment for training and relaxation.
Choose Texstyleroofs – where elegance, innovation, and protection come together. Transform your space today and experience the ultimate in outdoor living and training comfort.
Aesthetic Appeal
Texstyleroofs does more than provide protection; it enhances the beauty of your outdoor area. With an array of colors and a sleek design, our tensile fabric membrane structures not only provide the practicality of shade but also elevate the aesthetics of the space. The installation at the US Coast Guard's Outdoor Fitness Area exemplifies how Texstyleroofs can transform an outdoor area into a comfortable and inviting space for training and recreation.
Invest in Excellence
Elevate your outdoor fitness area with Texstyleroofs. Our tensile fabric membrane structures are a wise investment for coastal locations, offering a unique blend of style and storm-proof durability. Discover the perfect solution for your beachfront or outdoor facility and experience outdoor activities at their finest.
Recent commercial projects installed by Texstyleroofs