Your specialist in textile roofing solutions for
your patio roof, carport, commercial business or boat shelter
Texstyleroofs company | Textile Roofs International | Hurricane tolerant | None-permit roofing | Easily removable
Textile Roofs International
From sun sail to the most stylish membrane cover in the world
Texstyleroofs® has been engaged in the research, development, design, production and installation of sun sails for the resident and commercial market since 2003. The term sun sail is an understatement in the case of a Texstyleroof and does not endorse the function and design of a Texstyleroof. Texstyleroofs® realizes fully-fledged double curvature, high pretension strength based on the principle engineered aerodynamic design of "lightweight membrane structures". Our roofs are designed using advanced technological membrane technology and are therefore more than just a sun sail, stretched between three points. A Texstyleroofs® company's solar sail can be counted as one of the strongest roofs in the world and can easily compete with a traditional fixed roof made of wood or steel.
Lightweight and durable concept
Since 2003, Texstyleroofs®' activities have grown enormously. Certainly after the introduction of a enhanced and patented engineering method, with which we can offer solutions that can relate very well to fixed roofs, but in the form of a lightweight and durable concept. 
Design roof with textile membrane create a sun sails 
Texstyleroofs® company has influenced the design and shape of the roofing market for semi-permanent carport solutions and textile membrane patio roofs. The development of the design and engineering process has significant advances over the past ten years, making Texstyleroofs®' one of the strongest lightweight semi-permanent roofing solution in the world. A textile roof of about 430 square feet weighs an average of only 26 pounds. Including the entire construction and foundation the entire weight is still only 330-440 pounds.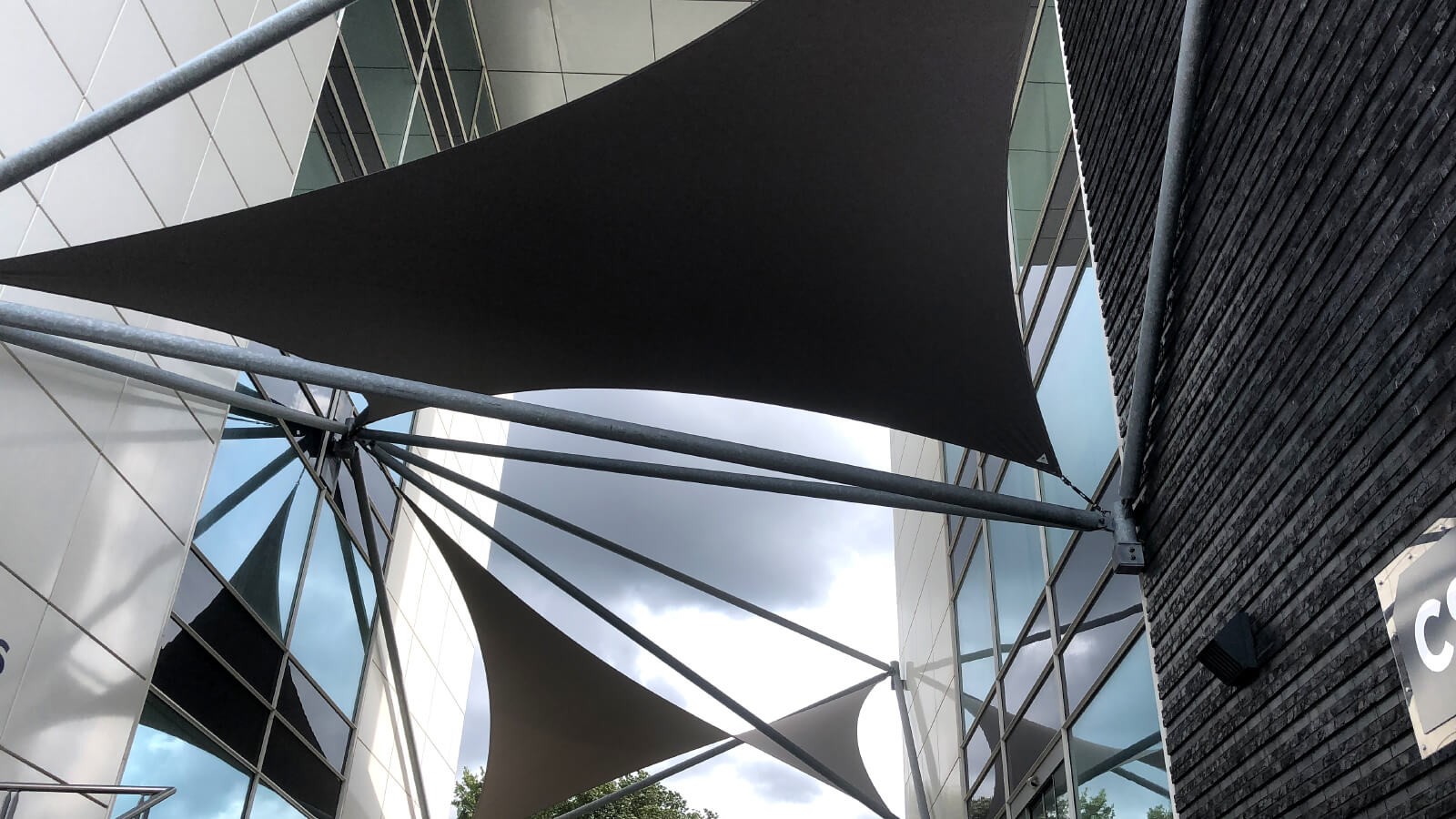 Truly a durable roof. Sustainability is an important theme in the manufacture of our custom designed membrane roofs. Not only for its unique double curvature, high strength lightweight but also because, for example, Texstyleroofs® company offers other accessories that match the style of your Texstyleroof.  After we reach a mutual agreement on the design, the installation team will contact you to plan the installation of the structure. It is best if you are present to consult with the team on any last minute changes. We will present multiple 3D design possibilities at your home. We can make a custom 3D study for your textile roof without any obligation. For more information and non-binding advice, request a 3D design for your roofing solution.
Interested in our textile roofing solutions?
Contact us and revolutionize your outdoor living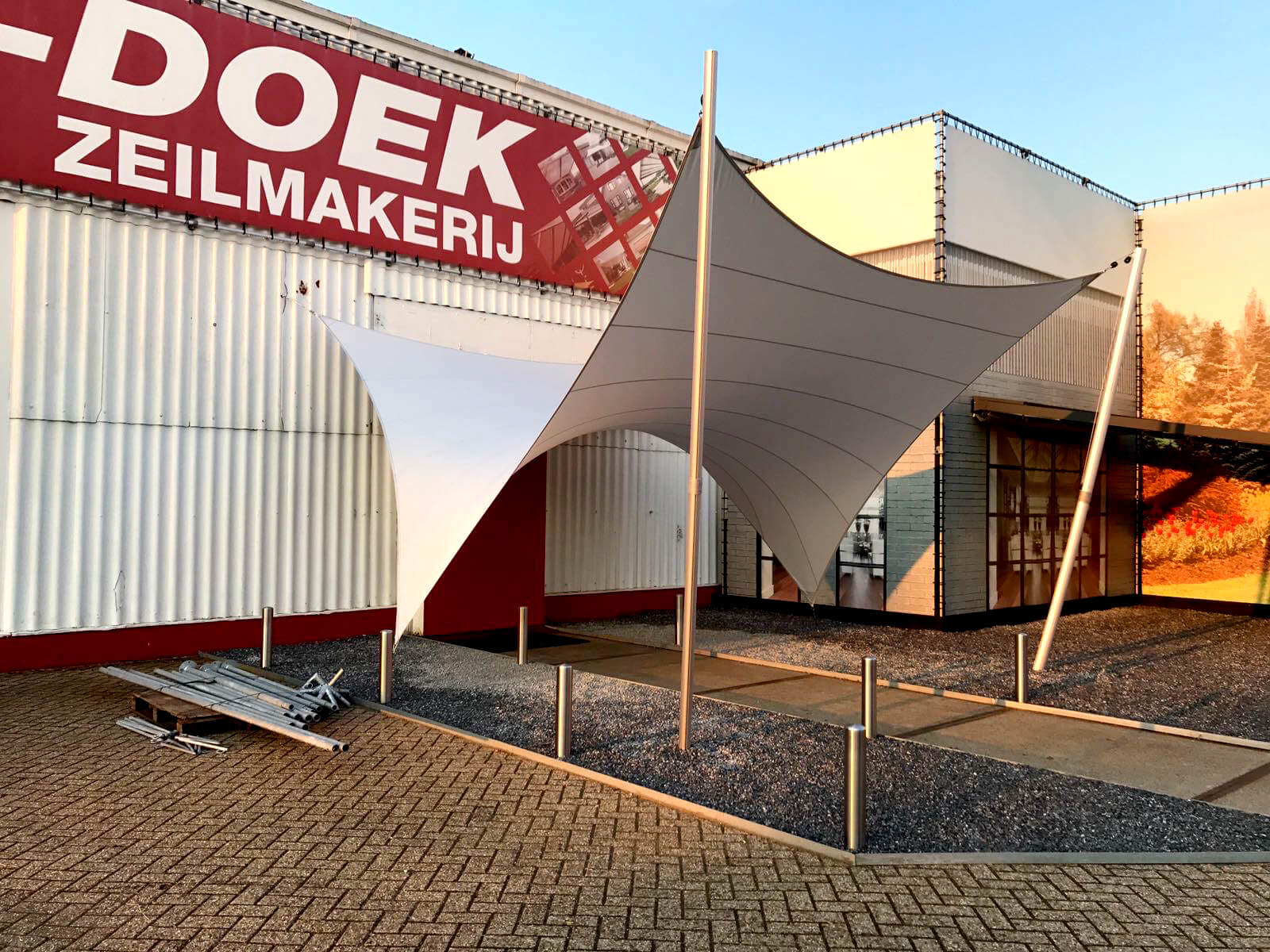 Master of engineering
Texstyleroofs® is the world's most individualized lightweight roofing solution. The Texstyleroofs® team is led by a "Master of engineering in Membrane structures". Operating from the south of the Netherlands, Texstyleroofs® covers the entire world. With the roll-out of a franchise formula and the use of certified partners for the installation of its luxury shade sail membranes, it is Texstyleroofs®' ambition to "Revolutionize Outdoors Lifestyle" and become a worldwide known for its unique, stylish incredibly strong roofing solution. Thanks to years of expertise in tailor-made solutions for a comfortable outdoor lifestyle, Texstyleroofs® is well versed transforming any outdoor space into a warm embracing experience. This is the result of investments over the years in the development of custom-made designs, engineering software and industrial textile membrane technology. Texstyleroofs® has now established itself at the very highest level of membrane roofs for residential and commercial market.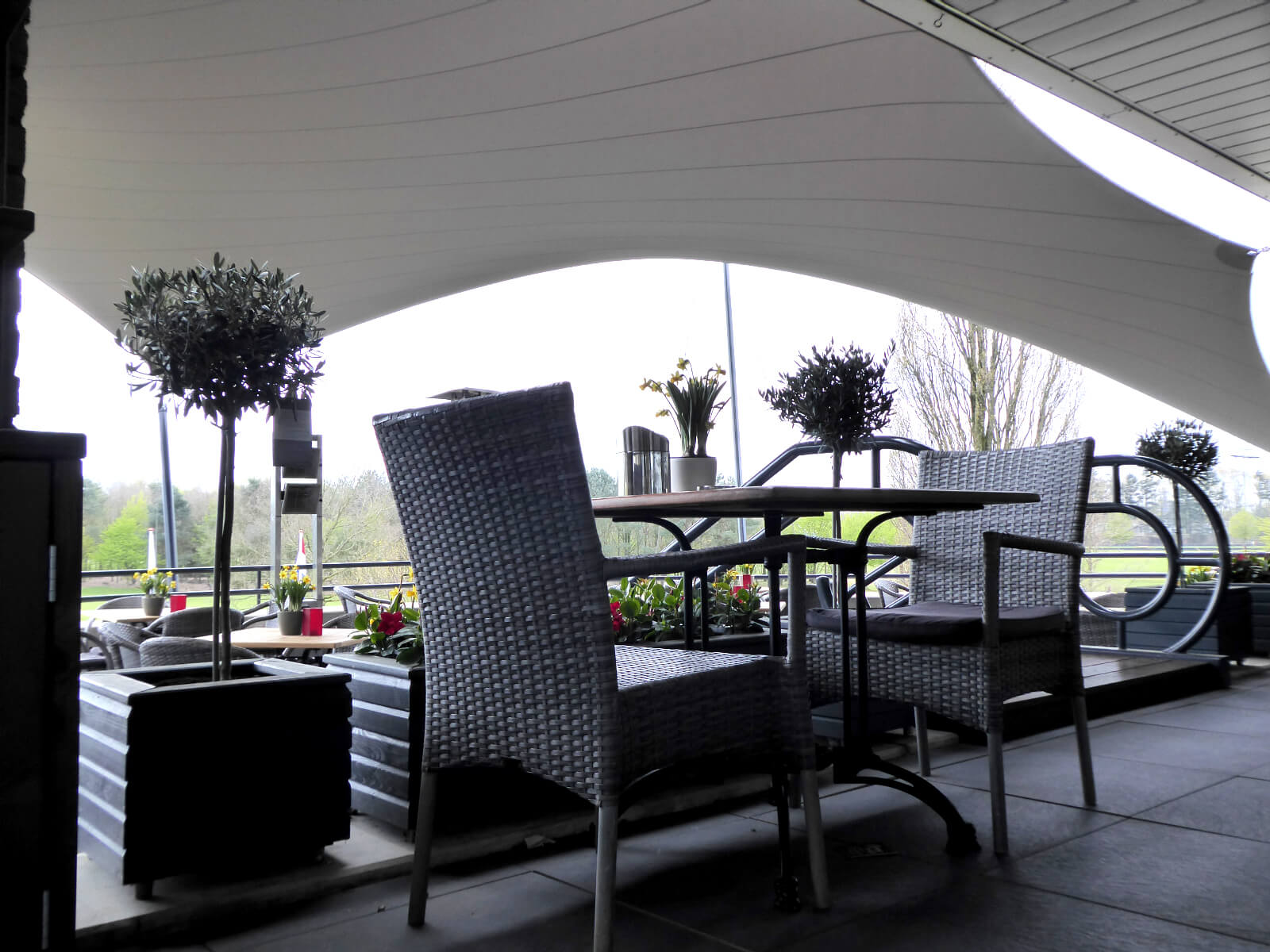 Custom 3D design at no cost
Are you interested in obtaining a personal design of your custom shade sail? Please contact us via the contact form, we will contact you by telephone as soon as possible to schedule an in person meeting with a specialist in custom design membrane roofs. After the meeting, we will ask you to send photos of the place where you want to install our textile covering.  Realistic designs Our architects will then make a graphic design of your location within three days so that we can start on your personal designs. We are happy to present these designs personally so that we can explain the various options on location. With help of our Texstyleroofs software we can adjust the design of the textile membrane cover on site so that it is completely shaped to your preferences and you are not faced with unpleasant surprises. If you would like to learn more about our solutions for English speaking countries, I would like to refer you to www.texstyleroofs.com.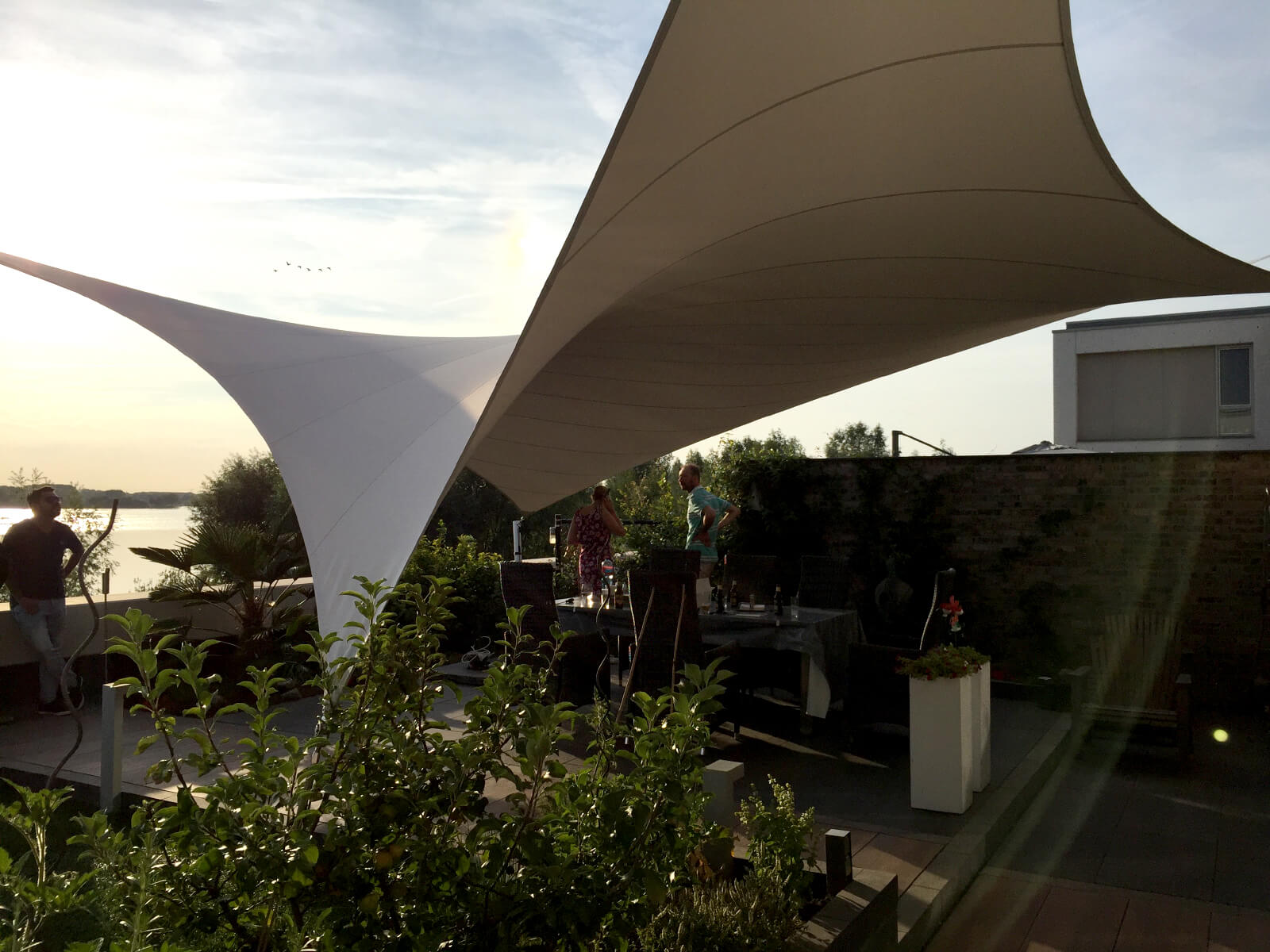 Mission and vision: The strongest lightweight textile shelter in the world 
Texstyleroofs® is the supplier of lightweight membrane roofs for the small business and private housing market. Thanks to the roll-out of a successful franchise formula, Texstyleroofs® supplies all over the world and can achieve its goal of providing an architecturally responsible roof form for everyone based on the characteristics: lightweight, exclusive, architectural and functional design. In short: offering the best solution for patio roofs, carports and/or freestanding roof shapes, anywhere in the world! 
The ultimate goal:
As a designer and manufacturer of lightweight textile enclosures, we have only 1 goal and that is to create the strongest, most functional and aesthetic enclosure shape in the world. It is with good reason that our slogan is "Revolution Outdoor Lifestyle" and we want to be the brand that creates and outdoor experience like no other roofing solutions.