Why don't you need a permit for a Texstyleroofs carport?
Are you looking to add more space to your home or protect your vehicles from external factors and you don't want to worry about permits?
A carport could be the perfect solution. Or you may want to install a shade sail roof in your garden to cover your patio and enjoy the outdoors longer or provide shade during sunny and warm days. But where to begin?
Start by exploring your options for a carport or roof. Showrooms and websites of shading specialists are great sources of inspiration. Consider your preference for a fixed roof or a carport made of wood or steel, or a semi-permanent and flexible roof solution made of shade sail. Each solution has its own benefits and drawbacks, and it's essential to identify your specific needs.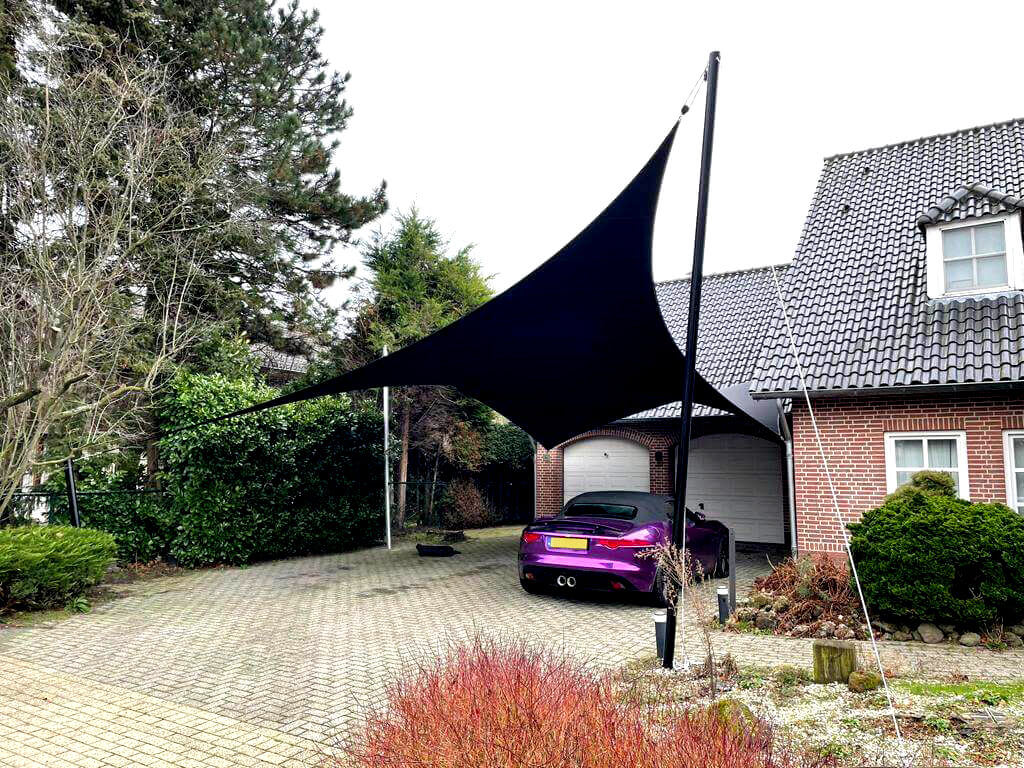 Are you primarily focused on functionality, or does design play a crucial role in your decision-making? Do you have specific requirements for light retention or maintenance? Answering these questions will help you make an informed choice that meets your unique needs. Remember, before making a final decision, it's crucial to check all your options carefully.
So, you've decided on your preferred solution – what's next? Many people then wonder whether they need a permit for their chosen solution. If you're planning to add a carport, shed, garage, roof, or outdoor kitchen, you'll need to navigate a web of complex regulations. These regulations include national laws as well as policies set by your local municipality, which may be outlined in zoning plans and other regulations.
While applying for a permit can be time-consuming and costly, it's always advisable to check with your municipality before starting construction on any home additions or renovations. This will help you avoid the headache of having to remove a carport or roof later on.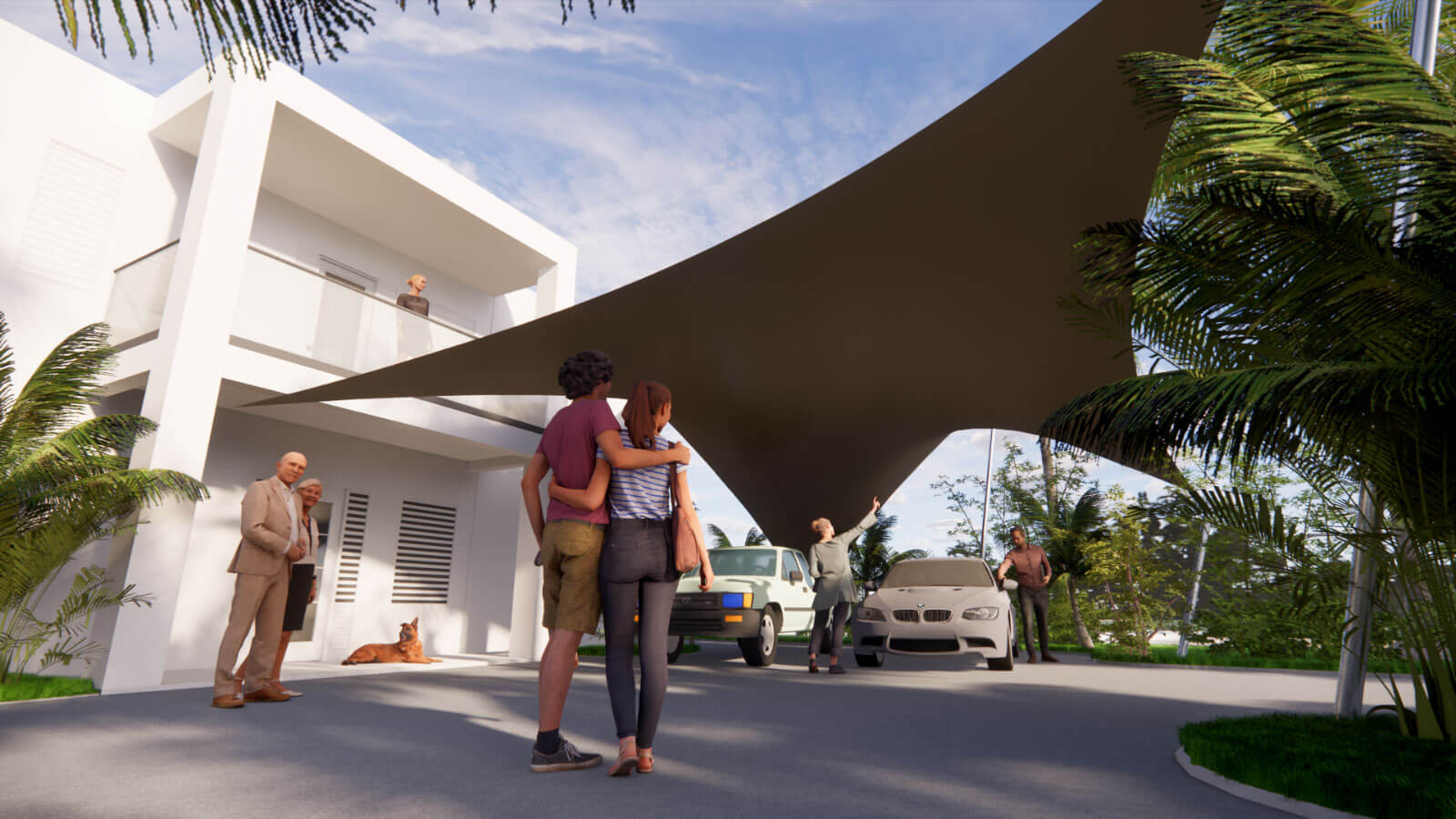 FREE 3D DESIGN
Request a free 3D design for a custom designed shade sail carport awning at your location
To determine whether or not you need a permit for your carport or roof, use the following checklist as a general guide.

If you can answer "yes" to all three statements below, you probably don't need a permit for your carport. However, it's still advisable to double-check with your municipality to be sure.
The carport will cover an area of 300sqft or less.
The height of the carport will be 10ft or less.
No walls will be added to the carport.
If any of the statements below apply to your situation, you'll likely need a permit. To be certain, always consult with your municipality to confirm whether a permit is required for the construction of your carport.
The carport will cover an area larger than 300sqft.
The height of the carport will be higher than 10ft .
Walls will be added to the carport.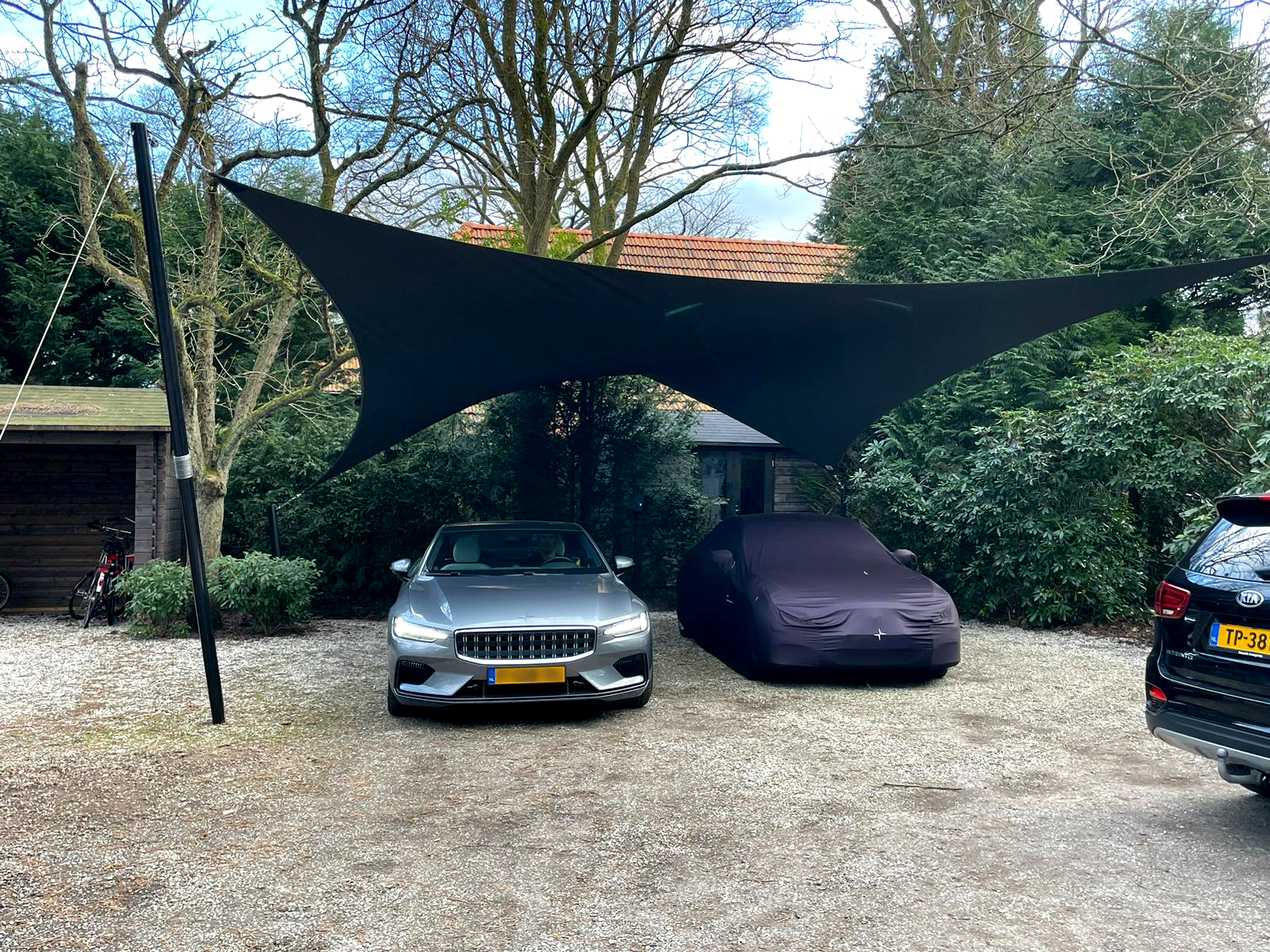 The Building Decree, a set of technical building regulations that apply to all buildings, also covers renovations. However, it's essential to determine whether a carport falls under this category.
We can help you determine whether you need a permit to build your Texstyleroofs carport or Shade sail roof. While national rules are outlined in the Building Decree, it's always best to check with your local municipality to confirm that they don't have any additional regulations. In some rare cases, individual municipalities may deviate from the Building Decree.
How to Apply for a Building or Environmental Permit in the US?
In the United States, many municipalities allow you to submit applications for building or environmental permits online. Once you provide your details, you'll quickly learn whether you require a permit for your carport or roof. If a permit is necessary, you can proceed with the application process. Please note that the decision process may take approximately 6-8 weeks before you receive an approval or denial.
No permit required with a Texstyleroofs carports and shade sail covers
Texstyleroofs carports and covers are designed without side walls and are semi-permanent structures, making them easy to dismantle and remove. As a result, you generally won't require a permit to install a Texstyleroofs carport or roof. Despite this, a Texstyleroofs carport or roof is a durable and long-lasting alternative to permanent or fixed roofs.
Texstyleroofs uses advanced membrane technology in the engineering of its roofs, ensuring that they are incredibly strong, waterproof, and resistant to storms. Furthermore, each roof can be custom-designed according to your individual requirements and preferences. Choose Texstyleroofs carports and covers for a practical and stylish addition to your property, without the hassle of obtaining a permit.