Texstyleroofs is the most stylish roofing system for Outdoor Living Spaces. A Texstyleroof is a lightweight textile membrane structure. But what exactly is a lightweight membrane structure?
Texstyleroof | Textile Roof | Lightweight membrane structure | Shade sail roofing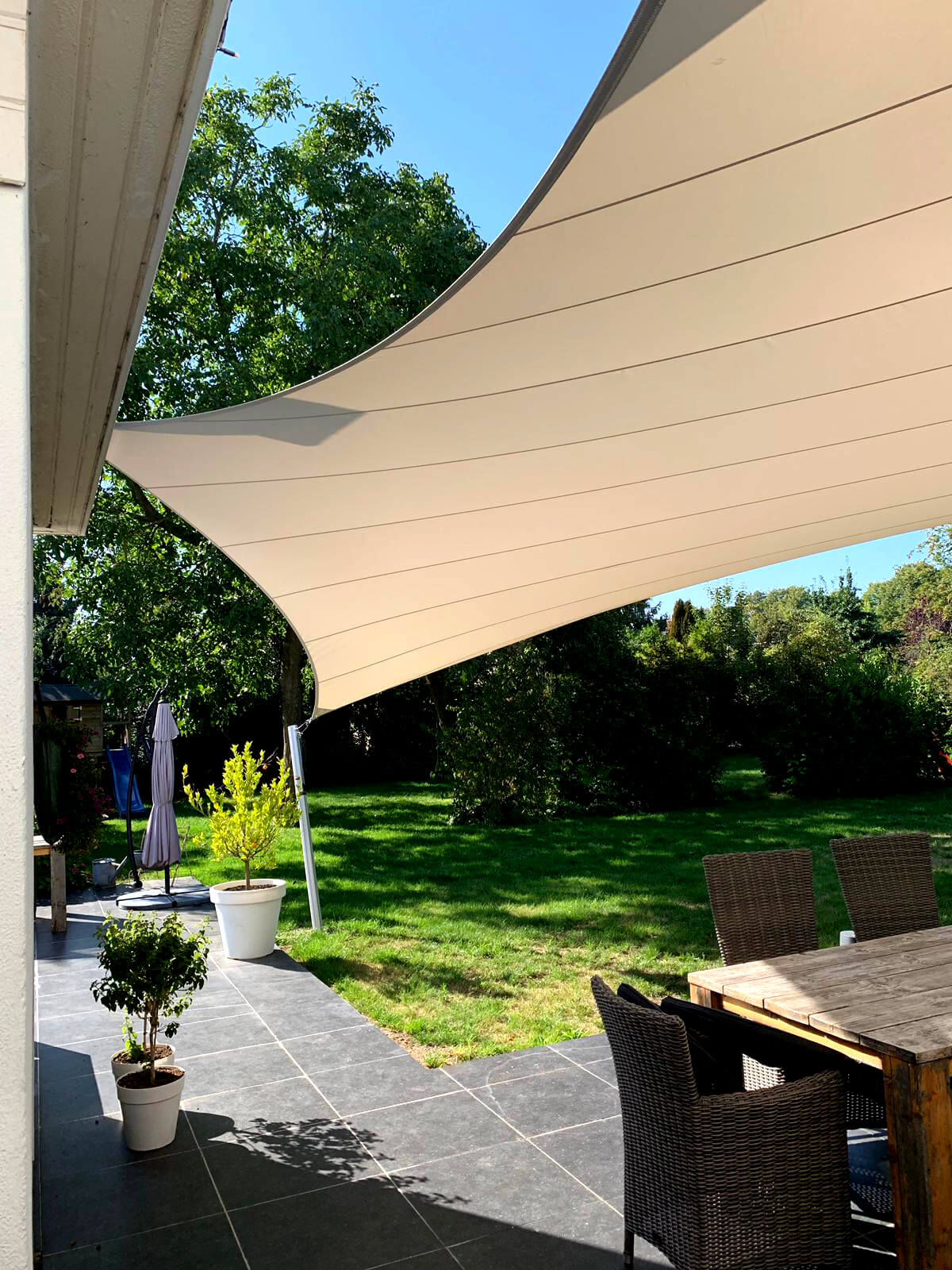 Lightweight membrane structure
A Texstyleroofs lightweight roof is characterized in engineering by its geometric shapes and optimally balanced force distribution, creating a homogeneous pretension in the membrane. This creates an aerodynamic effect and thus also the strongest lightweight textile roof in the world. Every Texstyleroofs membrane covering is unique and is fully custom designed for you.
Increasing the attractiveness, a membrane structure is custom designed for a specific area and for a specific purpose. The lightness and appearance of a membrane structures is a modern answer to natural shaping and  adaptability. The membrane roof can be designed as (semi-)permanent structures with only little impact in the surrounding including foundations.
Most stylish permit-free design canopy made of textile
The design cover of Texstyleroofs® provides atmosphere, comfort and shelter for your terrace, carport or lounge area. A Texstyleroof® is a lightweight membrane covering that is never flat in design, but always double curved. This design is pre-tensioned, creating a unique and very strong roof shape. Each design is unique and is custom designed for you. We make a 3D study tailored to your needs without additional obligation. 
Interested in our textile roofing solutions?
Contact us and revolutionize your outdoor living
No permit required
Texstyleroofs® engineered designed membrane roof requires no permit free. The canopy is storm tolerant and easy to remove. 
Translucent
The membrane cover is composed of very light materials. At the same time it is extremely strong and storm resistant. The lightweight sail materials are very translucent. You do not lose any light in or around your home. In fact, the light colors enhance the light in your home!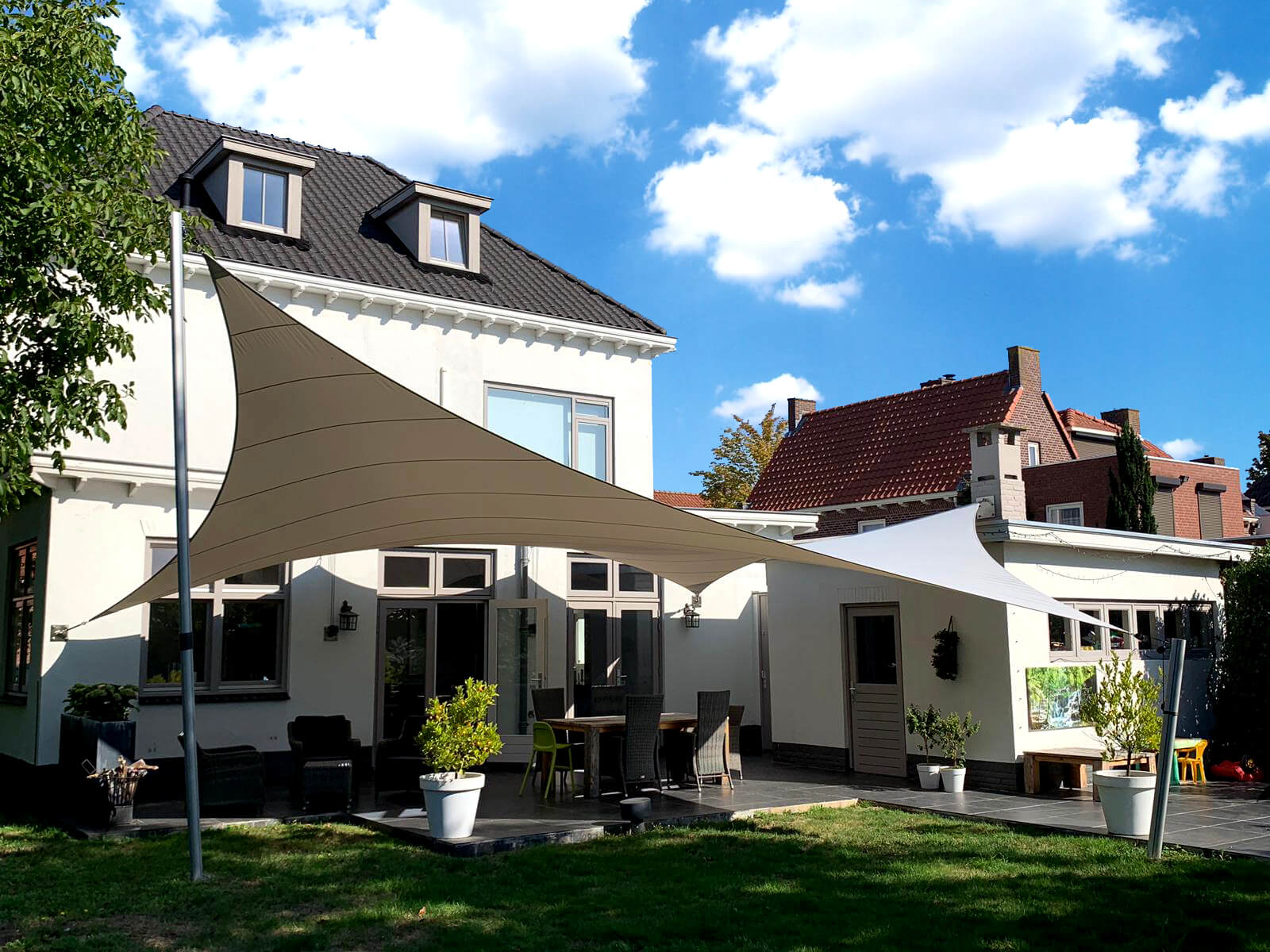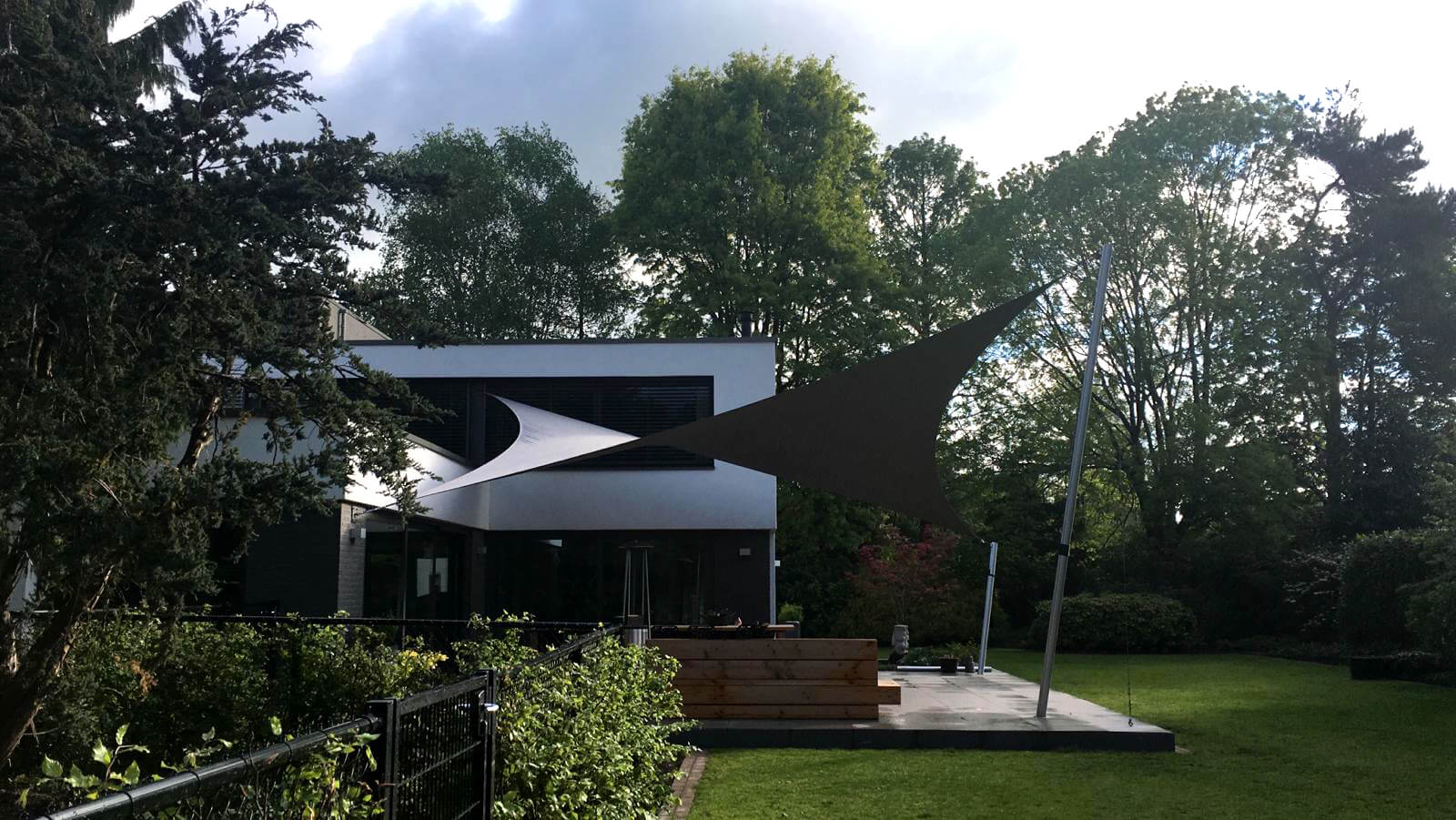 Customized design
Every design covering is custom tailored to each customer requirements. Based on your requirements and site architecture an engineered 3D analysis is created and presented to customer with multiple design possibilities with each providing a unique roof shape. You are then able to fully visualize the full affect a Texstyleroof provides, romance, atmosphere and shelter to your "outdoor living". 
Revolutionize your outdoor enjoyment and comfort at home in exceptional style
Enjoy the outdoors? Not only in summer, but also in spring and autumn? Organizing a gathering but not sure of the weather? With a luxurious roof from Texstyleroofs at your home, you can create extra space and comfort on your terrace regardless of weather conditions.
With a covered sheltered design terrace you can enjoy the outdoors longer in the way that suits you best. With a patio cover made to measure from textile, such as Texstyleroofs designs, produces and installs, you create living comfort outside. The canopy offers the necessary protection for you, your guest and your patio furniture and plants. You can now finally invest in a nice set of lounge furniture and make your terrace an extension of your living room with all the atmosphere and comfort you want. A wonderful place at home for a barbecue or a drink with family and friends. With lighting, music, decoration with cushions, fleece blankets and other accessories, you will revolutionize your outdoor space into something special. 
Translucent, stylish and customized
By modeling our tailor-made sail covers, we naturally take the light into your home into account. You do not have to be concerned over loss of nature light within the home. Our textile covers are made of UV-resistant, translucent material. The amount of translucency depends on the color of your choice. A dark color will let in less light pass through than a light color. At Texstyleroofs you can choose from 20 colors: there is always a color that suits you best and suits you the most. When forming your personal custom sun sail canopy, we always take all your desires and requirements into account during the design, such as light and shadow effect.
With the help of a 3D design that is tailored to your situation, we can show you exactly how the sun and shadow lines are on your terrace at home. The curves by which you recognize an original Texstyleroofs not only give you a sheltered, but also a special spatial feeling: it embraces you warmth and comfort. The weather will no longer determine your outdoor living experience. 
Enjoy under the starry sky
In keeping with the outdoors trend of recent years, more and more people are turning their yard into an extension of their home, with all the luxury and comfort that goes with it. People want to be able to enjoy all that outdoor life has to offer outside as much and as long as possible. Outdoor living is high on everyone agenda. A glass of wine or champagne after a hard day's work tastes even better in your own Jacuzzi outdoors, for example. Enjoy relaxing under the starry sky with bubbles in the bubbles. With a Texstyleroofs textile roof you can enjoy your own spa on the patio in summer and winter, all year round. Our roof can not only protects you against the weather, but also against the view of neighbors or passers-by, for example. Providing that extra privacy.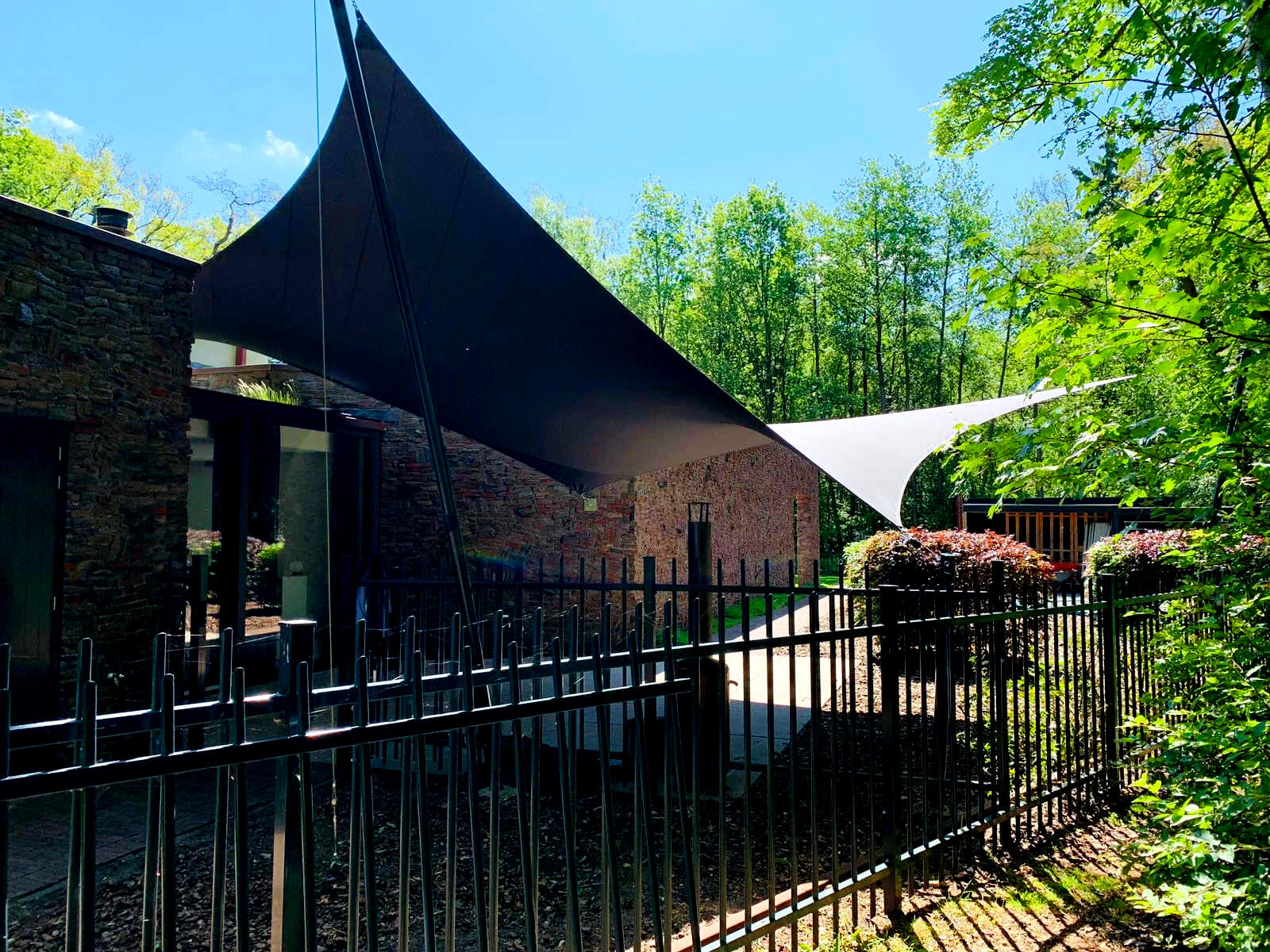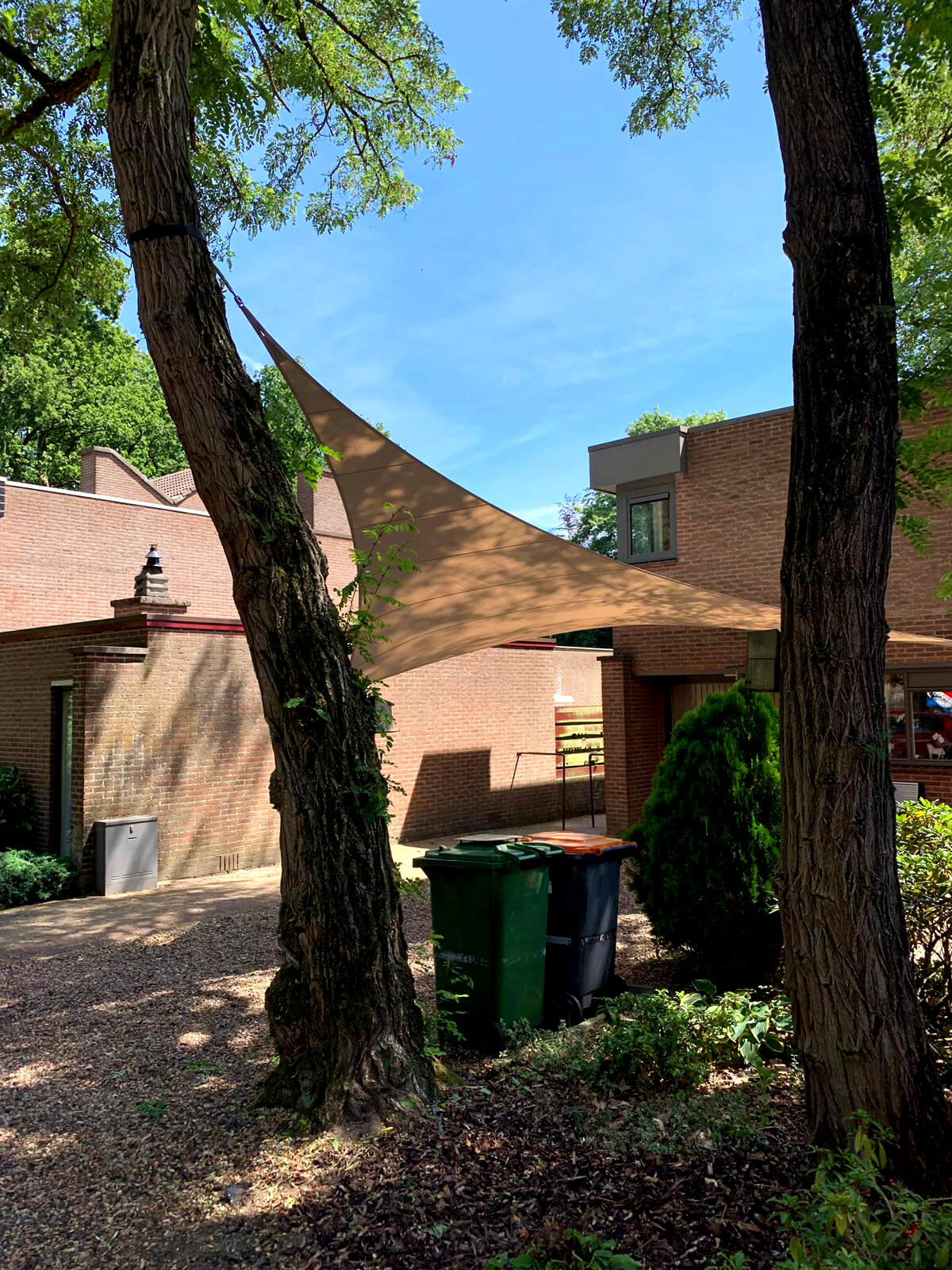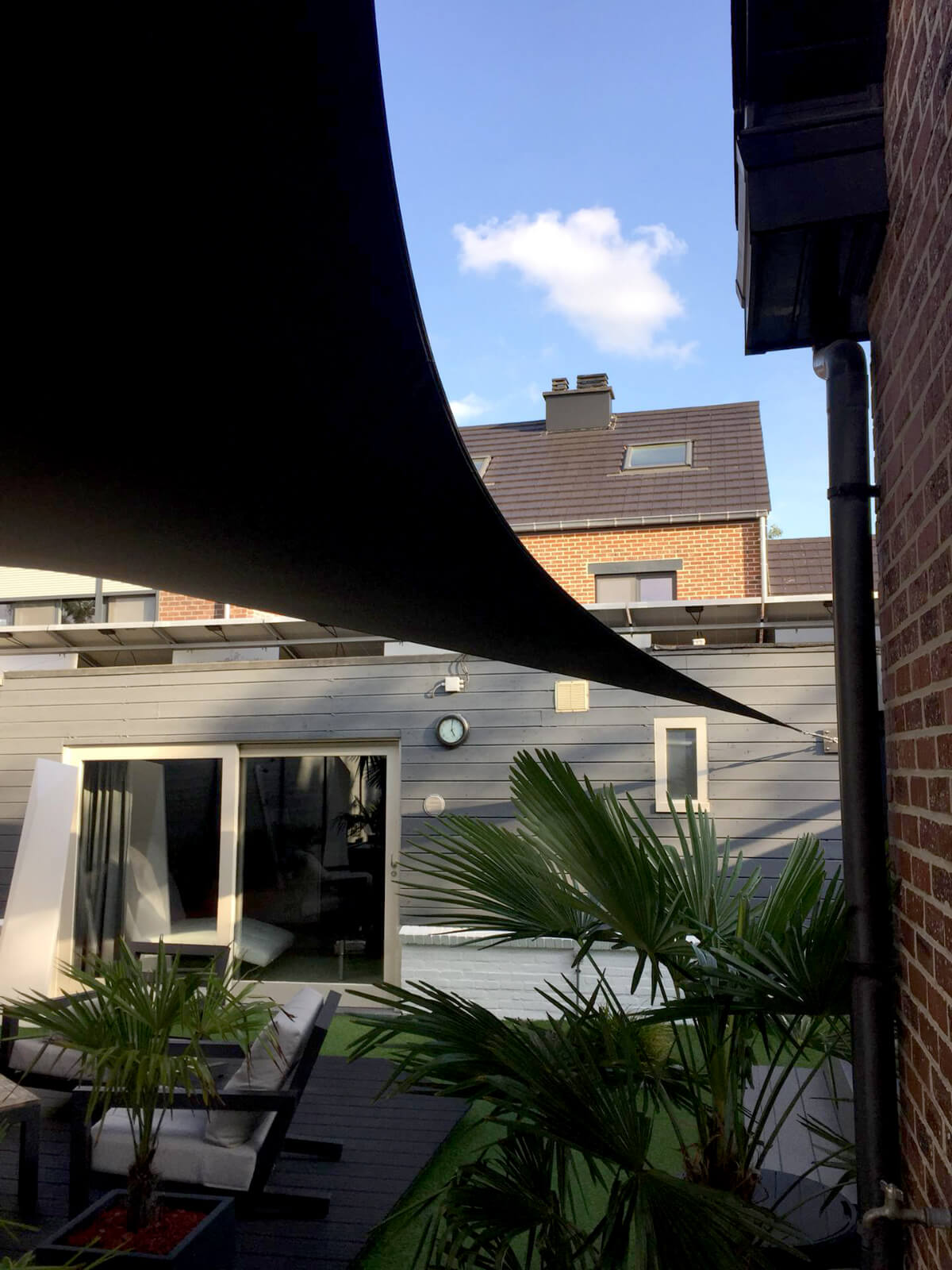 Have you become enthusiastic?
Would you like to turn your outdoors into a stylish area with all the luxury and comfort that you experience indoors? Contact us and our Texstyleroofs engineers will design that environment together with you. Provide us with multiple photos of the outdoor space you wish to cover and the surrounding environment. With these photo's and your address we will create a custom design that will meet every one of your desires.
 All that is required of you is to contact us. This can be done by telephone or by filling in the contact form. Our membrane specialists are happy to help.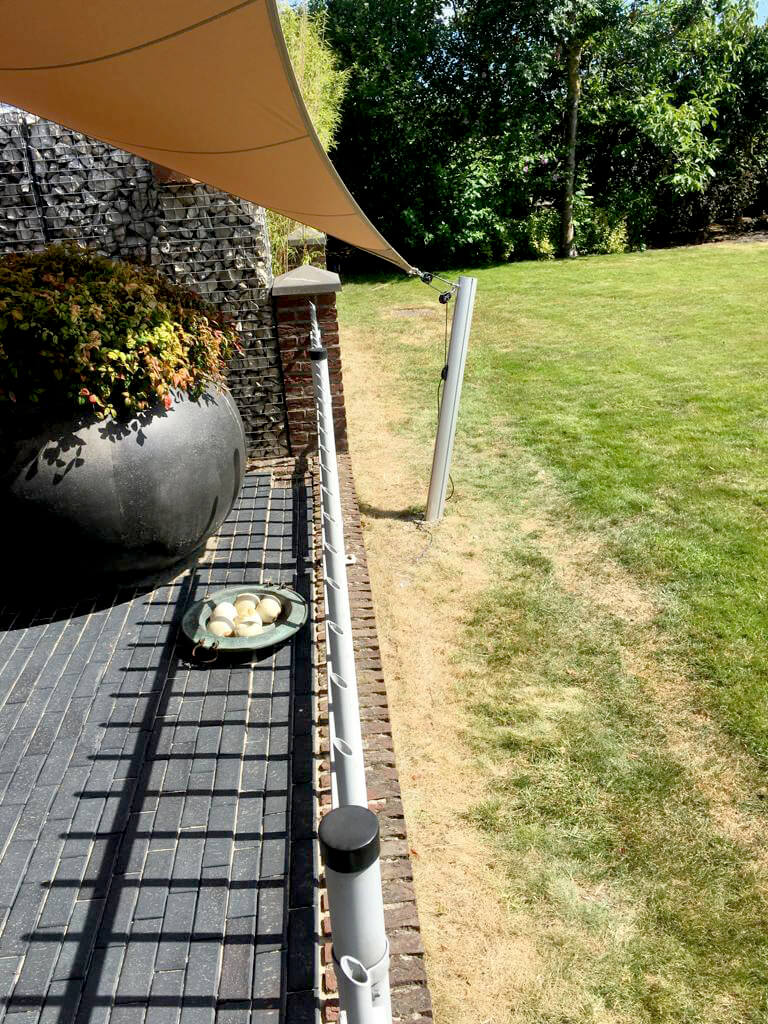 Stylish Shade sail terrace: Optimal enjoyment
Texstyleroofs is a very unique offering in the roofing market for the terrace. With the help of our sun sail you can fully enjoy the outdoors. Our shade sails are fully custom designed, taking into account your functional and aesthetic wishes and requirements at all times. So do not look elsewhere for a sun sail terrace, but be inspired by one of our specialists who will contact you within two days. 
From this short intake they will start designing a number of designs and are happy to present them on location. This is necessary to make a true assessment of the situation and to guarantee full satisfaction.
From this short intake they will start designing a number of designs and are happy to present them on location. This is necessary to make a true assessment of the situation and to guarantee full satisfaction.
Our semi-permanent textile membrane covers are not only very stylish, but also the ideal solution to: 
Create the holiday feeling at home
Create a dry and sheltered outdoor space, without reducing the nature light in the home
Aesthetics of the home and surroundings
Strong UV and heat resistance both on the terrace and in the home