Creating a garden workspace in your backyard, as an alternative to a home office
The global outbreak of Covid-19 in 2020 and 2021 had a significant impact on the world, causing changes not only in the short-term but also in the long-term. As a result, many people have begun to look for alternative workspaces beyond their home office.
One emerging trend is to create a dedicated workspace in the backyard, surrounded by nature, fresh air, and greenery. This trend allows people to enjoy the benefits of working from home while also creating a healthy work-life balance. By incorporating a workspace in the garden, individuals can experience increased productivity, reduced stress, and an overall sense of well-being. As a result, this new garden trend has become increasingly popular, providing a perfect solution for those seeking a peaceful, productive work environment in their own backyard.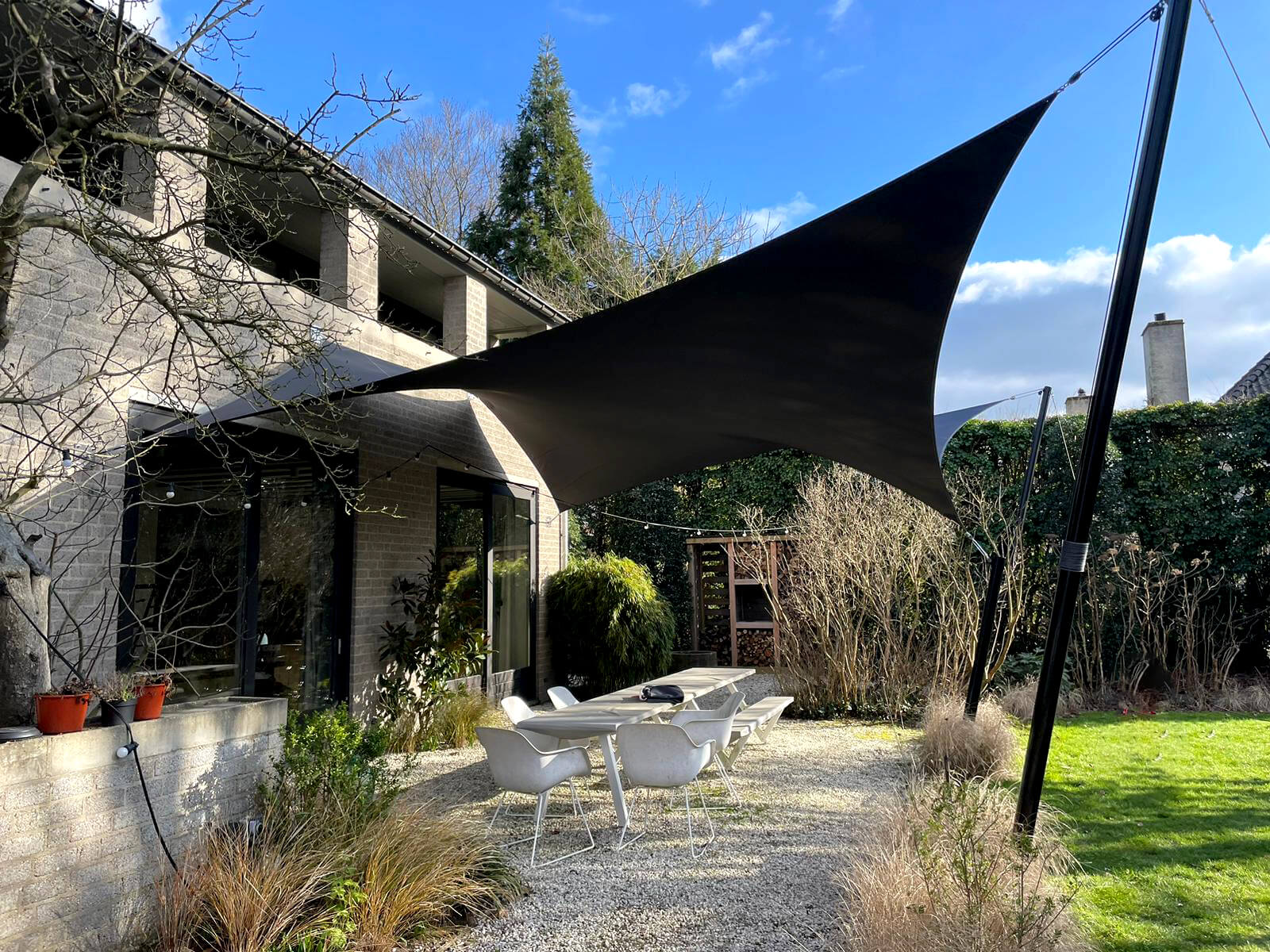 The Covid-19 pandemic has led to a significant increase in the number of people working from home. As a result, many individuals are reevaluating their living spaces to create a more conducive environment for working. A peaceful and comfortable workspace is crucial when you spend most of your day working from home. Therefore, it is important to create a workspace that meets your needs and promotes productivity.
To achieve this, many people have made adjustments to their homes in recent years. Home offices have become a common feature, allowing people to work comfortably and efficiently. Additionally, the importance of having a well-designed garden that provides a space for relaxation and rejuvenation has also been highlighted.
Creating a comfortable and productive home office requires careful consideration of factors such as lighting, furniture, and decor. A dedicated workspace with natural light, ergonomic furniture, and minimal distractions can help increase focus and productivity. Moreover, adding greenery and natural elements to your home office can help reduce stress and promote a sense of calm.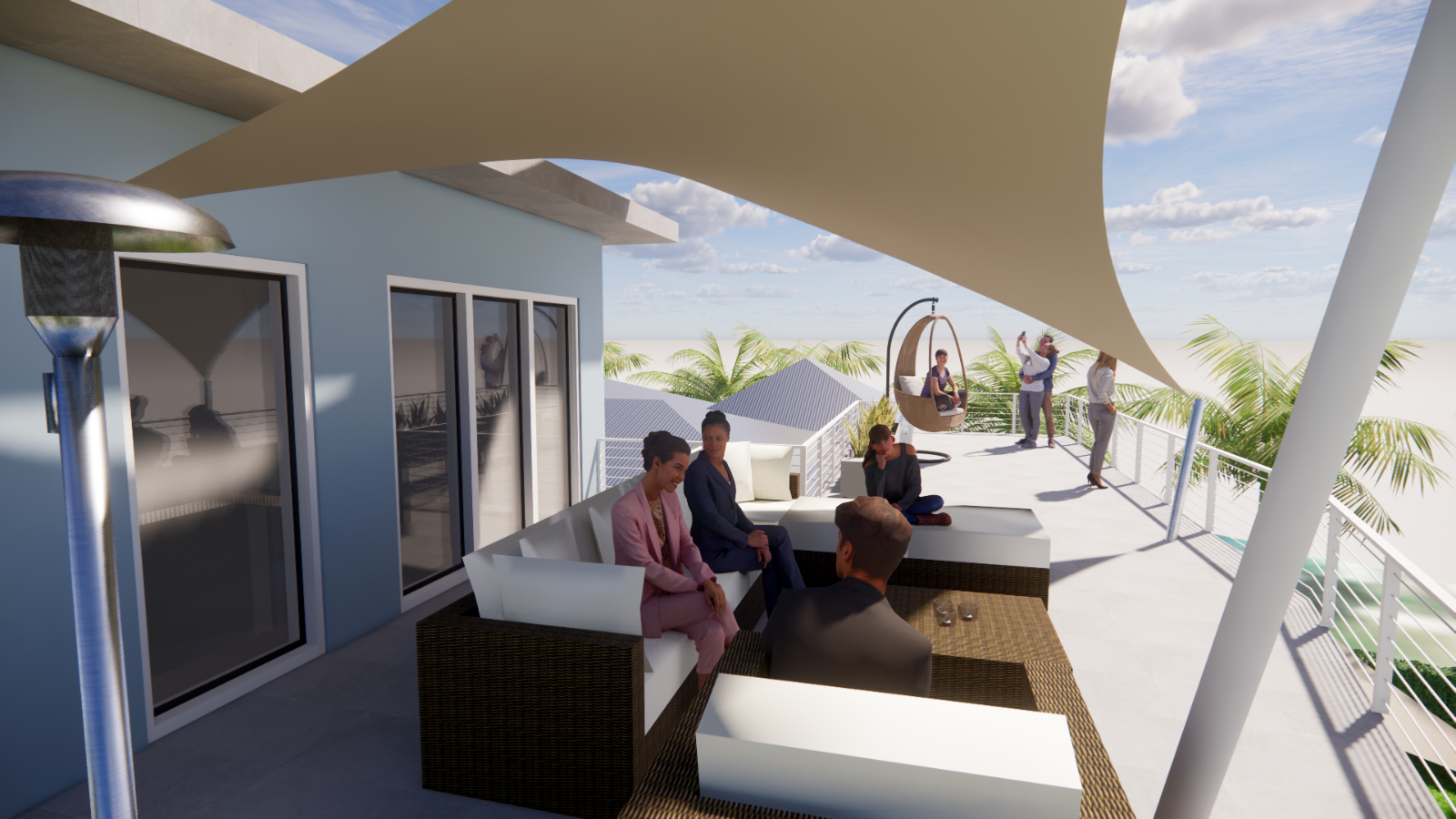 FREE 3D DESIGN
Request a free 3D design for a custom designed shade sail garden office at your location
Creating a comfortable and productive home office
In summary, creating a comfortable and productive home office is crucial for individuals who work from home. It allows for a better work-life balance and can improve overall well-being. By making the necessary adjustments and improvements to your living space, you can create a workspace that meets your needs and promotes productivity.
Many people have discovered the benefits of working from their garden. It's a great solution when home is busy with a partner working remotely and children attending online classes. Having a peaceful workspace close to home is invaluable. As a result, garden sheds and storage spaces have been repurposed into home offices. Moreover, when the weather is pleasant, working in the garden, whether under a canopy or not, is a pleasant experience.
However, not all canopies and shelters are created equal. As we previously mentioned in this blog, the trend is moving towards a hybrid work environment where people work from home 2-3 days a week. Therefore, it's essential to choose a shelter that will make an ideal "garden workplace." Let's take a closer look at the different types of shelters that are suitable for this purpose.
Fixed Covers: Durable but Space-Consuming
When it comes to fixed covers, wood roofs are an obvious choice. They are not only aesthetically pleasing but also durable. You can adorn the roof with an outdoor kitchen, a nice table, and comfortable chairs. If you have a power source and an extra WIFI point, you can even work from the table. However, keep in mind that such a fixed roof can occupy a considerable amount of space in your garden, and the sun exposure to the rest of the garden may decrease due to the roof's presence.
Flexible, UV-resistant and storm-resistant textile canopy
When the word "flexible" comes to mind, many people immediately think of a canvas attached to poles. Nowadays, these types of cloths can be found at garden centers and hardware stores, and are both UV-resistant and waterproof. The advantage of using such a canopy is that it is easy to install and attach, providing shelter from the sun while allowing for flexibility in its placement. In addition, this type of cloth is simple and quick to remove in inclement or cold weather, making it a versatile option for a garden workplace.
Texstyleroofs: Aesthetic, functional and tailor-made

Looking for a flexible roof that is not only sturdy and storm-resistant, but also waterproof and provides protection against too much sun and wind?
Consider investing in a Texstyleroofs solution, a high-quality and tailor-made option for your garden. Unlike traditional canvas roofs, Texstyleroofs are built to withstand strong gusts of wind and inclement weather without flapping or tearing.
Our 3D design tools allow us to create a customized solution that meets both your aesthetic and functional requirements. We take into account the specific layout of your garden, including any trees, walls, or other features, to ensure that your roof fits perfectly and provides optimal coverage. With Texstyleroofs, you can enjoy your garden throughout the day, with the peace of mind that comes from having a durable and long-lasting roof.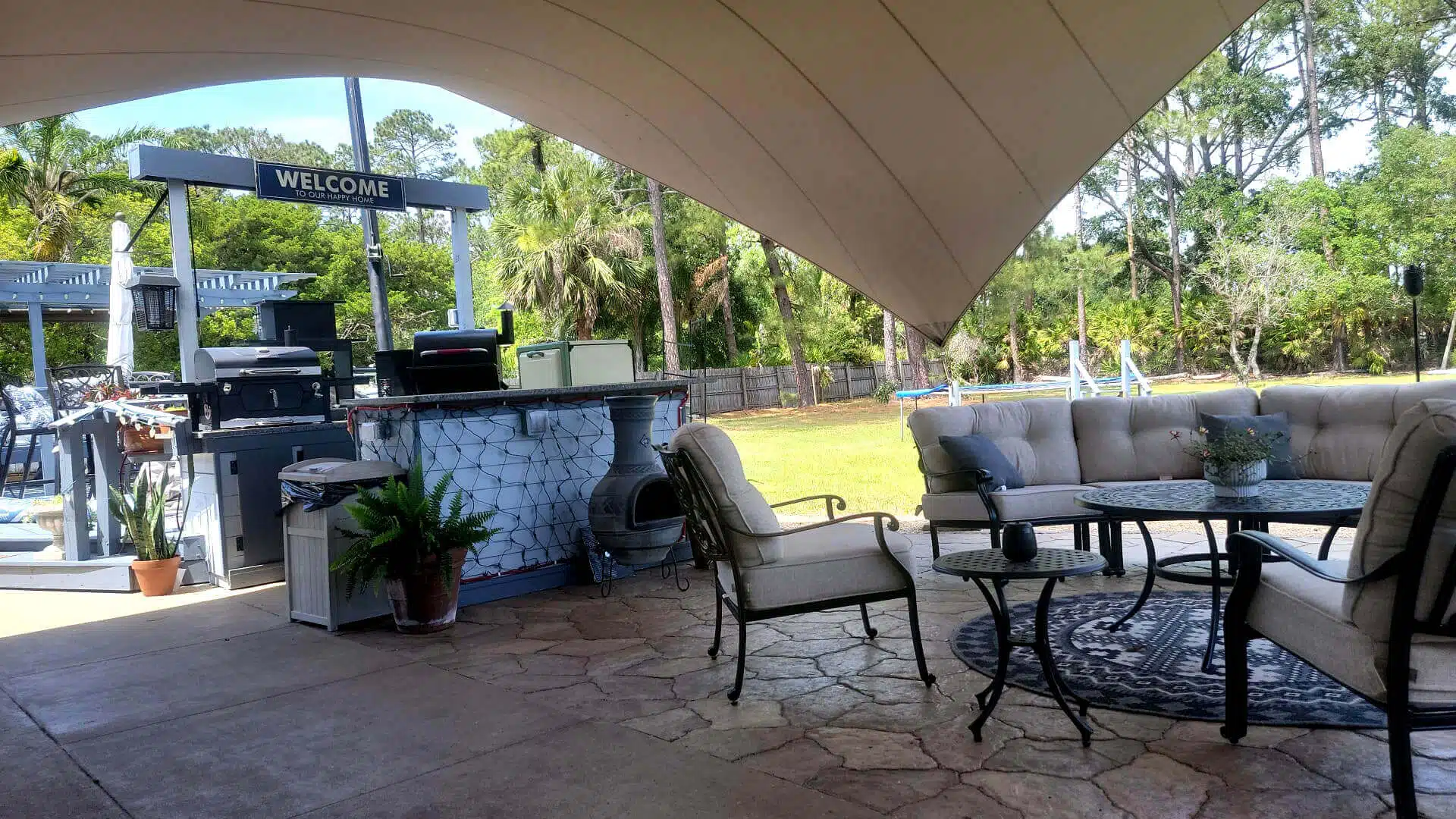 Here are four tips for creating a comfortable and productive garden workplace:
Create a sheltered area in your garden where you can sit comfortably and protect yourself from the wind and sun. Consider installing a Texstyleroof or a flexible, UV-resistant and storm-resistant textile canopy for a sturdy and aesthetic covering.
Make sure there is an electricity connection available in your garden to charge your laptop and mobile phone. This will allow you to work uninterrupted for longer periods of time.
Consider installing an additional WIFI point or WIFI amplifier to ensure stable and reliable WIFI reception in your garden workplace. This will help you stay connected and productive.
Install a heat source, such as a patio heater, to keep yourself warm during colder weather or evenings. You may also want to consider adding a light source to illuminate your workspace and extend your working hours.
If you're interested in creating a beautiful garden workplace with a custom designed Textyleroofs cover, we would be happy to assist you.
We provide extensive information about our roofing solutions, and you can either schedule an appointment for a consultation or contact us directly for any questions or orders.
We are available at 386 224 6433