Custom design carport in Charlotte, North Carolina
Are you in search of the ideal solution to shield your vehicles from the sun, wind, and even harsh storms? Look no further than our Texstyleroofs Standalone design carport systems. We are proud to present a new innovative carport solution that combines style, durability, and protection in Charlotte, North Carolina.
Texstyleroofs Design Carports: The Ultimate Shade Solution
When it comes to safeguarding your valuable investments, particularly your cars, a Texstyleroofs Design Carport offers unmatched benefits. Here's why our tailored shading system stands out: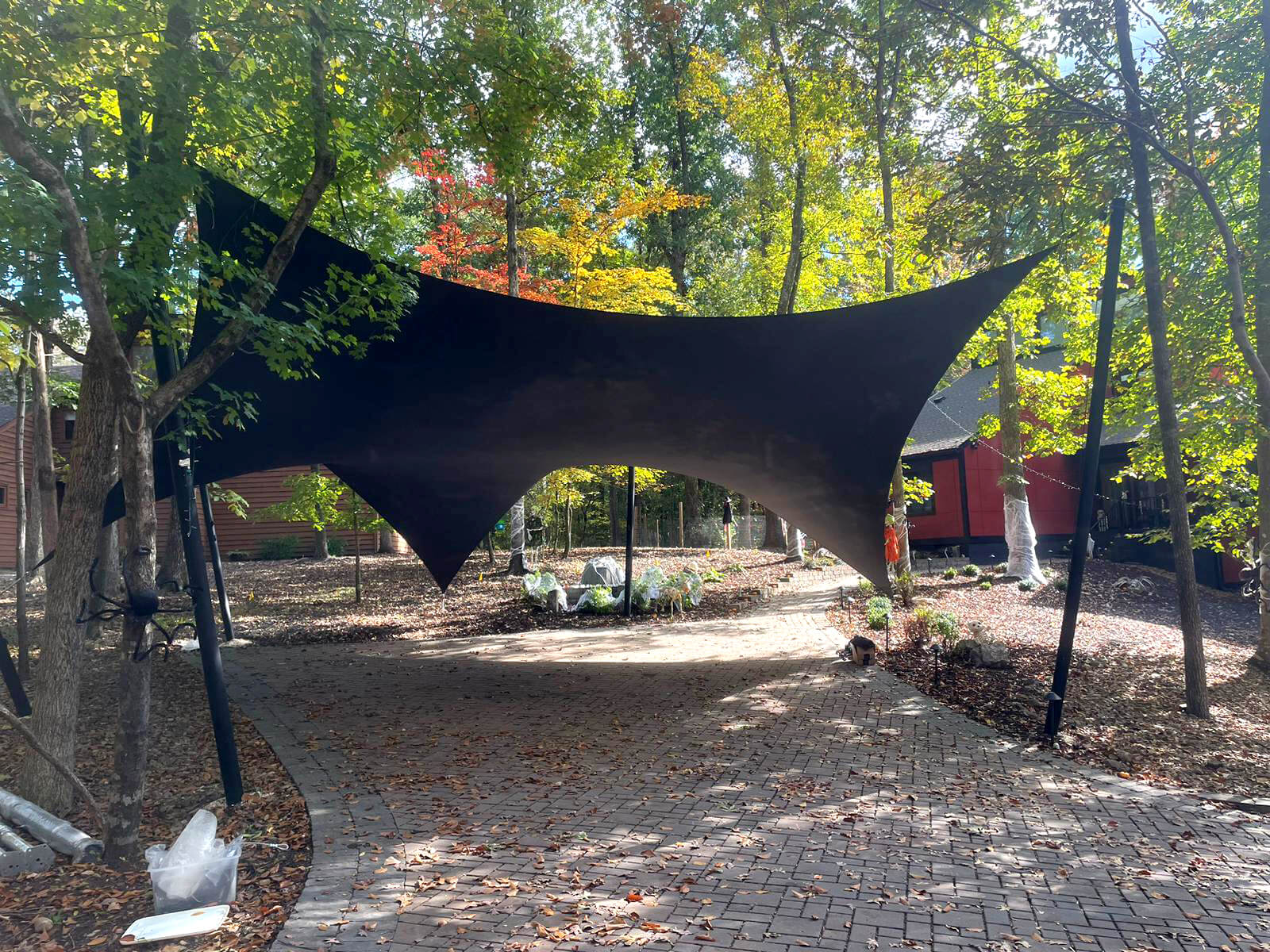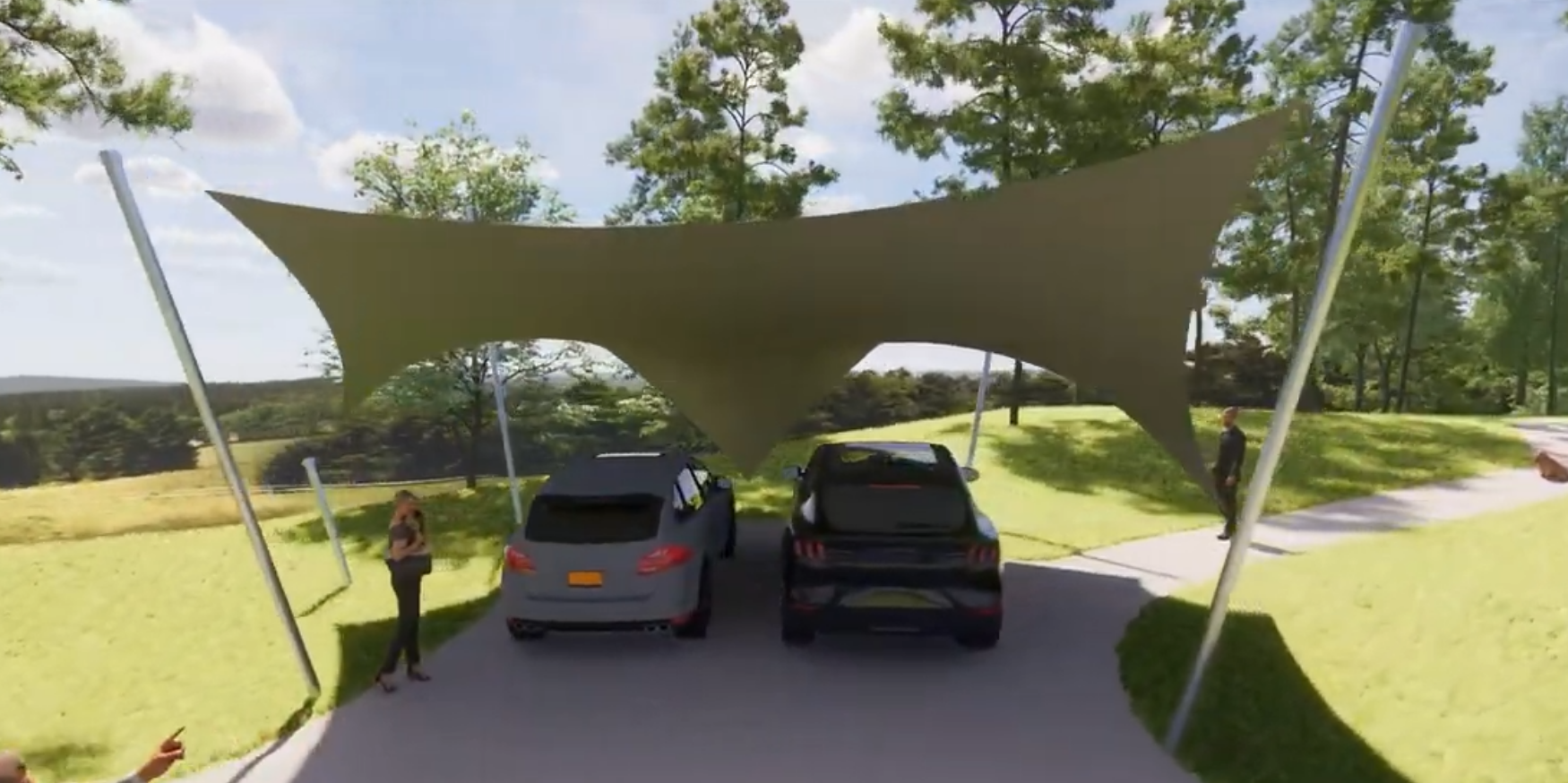 FREE 3D DESIGN
Request a free 3D design for a custom designed shade sail carport awning at your location
Our Texstyleroofs Design Carports are engineered to withstand even the harshest weather conditions. Charlotte's unpredictable storms are no match for our storm-resistant design. Whether it's heavy rain, gusty winds, or hail, your vehicle remains safely sheltered, preserving its pristine condition and value.
Your car is a significant investment, and exposure to the elements can accelerate wear and tear. Relentless sunlight fades your paint, hail can pummel your vehicle, and rain and wind can take a toll. Texstyleroofs Design Carports provide the necessary protection, keeping your vehicle looking newer for longer.
A Texstyleroofs Design Carport isn't just for vehicles. It can transform into an excellent event space. Hang some festive lights, set up tables, and it becomes the ideal spot for gatherings. Enjoy an open-air atmosphere, keeping things cool on warm summer nights.
On hot days, your Texstyleroofs Design Carport offers more than car protection. If your air conditioning falters on the hottest day of the year, relax in the shade under the carport with some cool beverages. It's like having your own shaded oasis.
Installing a Texstyleroofs Design Carport is a home improvement that boosts your property's value. Additional structures always increase home value, and a carport is no exception. It could be the deciding factor when it comes time to sell your home, providing long-term benefits for your investment.
Just as they are easy to set up, Texstyleroofs Tensile Carports are a breeze to take down. This convenience is particularly advantageous if you're using the carport for a temporary event or take it down during extreme weather conditions. The process is efficient, with minimal effort required to take down and pack away your Texstyleroofs carport.
In conclusion, Texstyleroofs Standalone design carports offer an ideal solution for sheltering your vehicles and enhancing your property's value. Explore our Texstyleroofs Design Carport project in Charlotte, North Carolina, and experience the perfect blend of style, durability, and protection for your vehicles. Don't leave your cars exposed to the elements; choose Texstyleroofs for the ultimate carport solution.
Discover the versatility and benefits of our textile roof design covers!

Our stormproof carport roofing system provides optimal protection for your vehicles, shielding them from the harsh elements like rain, hail, snow, and UV rays. With our customizable solutions, our team of experts will work with you to create the perfect fit for your specific needs and budget, ensuring that your property is protected to the fullest.
Whether you're looking for a cost-effective solution to protect your vehicles or a stylish way to enhance your outdoor space, our textile roof design covers have you covered. Our lightweight and easy-to-install covers are perfect for a range of uses, including carports, patios, outdoor living spaces, and more.
With our stormproof textile roof design covers, you can say goodbye to expensive permits and complicated construction projects. Instead, enjoy a hassle-free installation that provides lasting protection and peace of mind. Contact us today to learn more about our products and how they can benefit you.