Outdoor fitness custom shade sail design cover
Texstyleroofs has recently installed a custom shade sail design cover at an outdoor fitness area, providing essential protection from the sun and other harsh weather conditions.
This newly installed shade sail design cover offers a wide range of advantages to those who use the fitness area. First and foremost, it provides crucial protection against the harmful UV rays of the sun. As we all know, excessive sun exposure can be extremely damaging to our skin, and can even cause skin cancer over time. By using this custom shade sail design cover, users of the fitness area can rest easy knowing that they are protected from the sun's harmful rays.
In addition to protecting against UV rays, the shade sail design cover also offers protection against other weather conditions such as rain, wind and hail. By creating a sheltered area, fitness enthusiasts can continue with their workouts even during bad weather conditions, without having to worry about getting wet or being affected by the wind.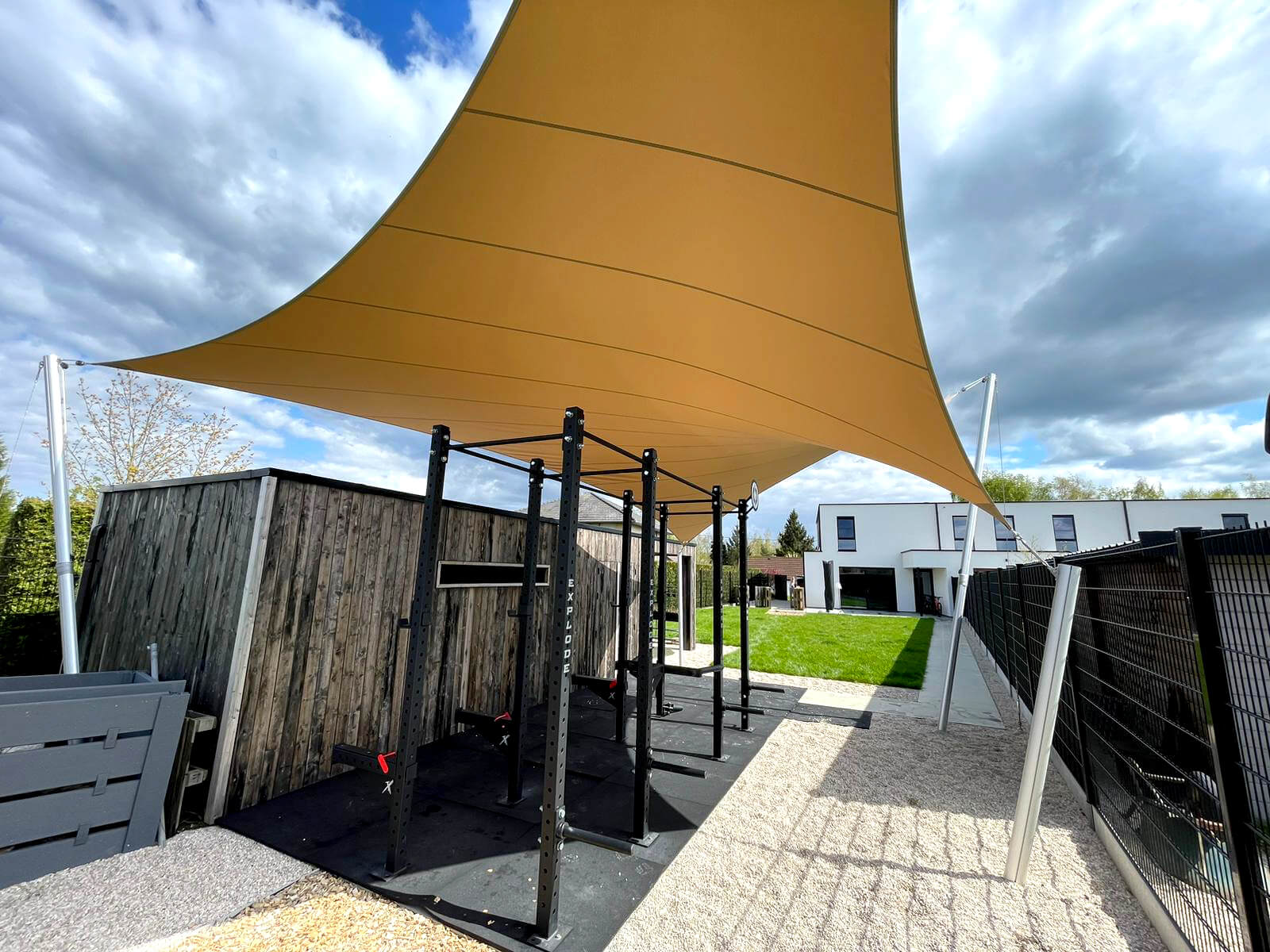 Another great advantage of this custom shade sail design cover is that it provides a comfortable and cool environment for those working out. The shade sail design allows air to circulate freely, creating a pleasant and refreshing breeze. This is particularly important during hot summer days when exercising in direct sunlight can be extremely uncomfortable and even dangerous.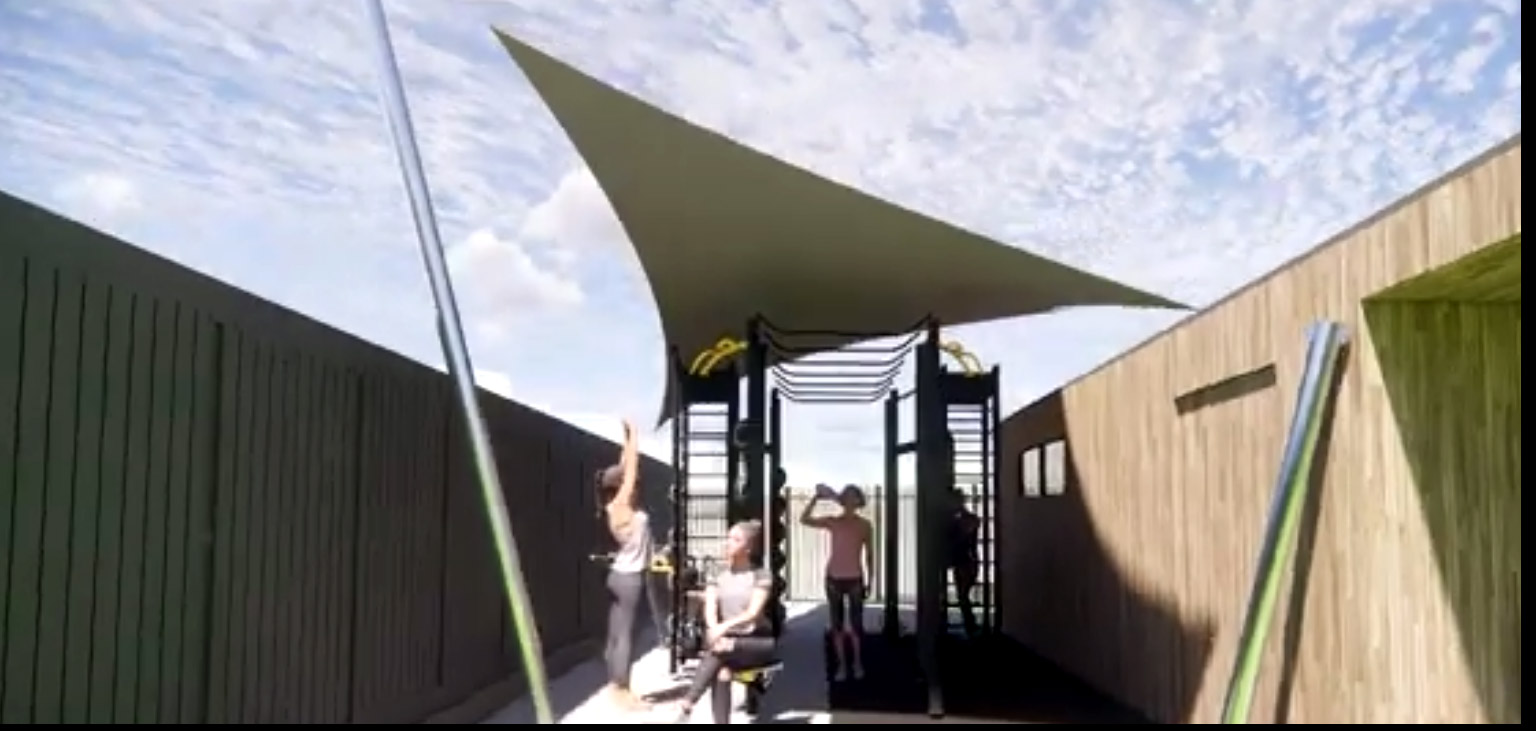 We offer a free customized 3D study for your own Texstyleroof design, without any obligation.
For more information and non-binding advice, request a unique 3D design for a shade sail structure at your location
A non-permit stormproof shading solution for your outdoor sport and fitness area.

Our textile design shading systems allow you to cover more area as the used materials protect against UV rays, while allowing cool breezes to permeate the sail. Proper installation is vital to allow proper drainage of water and optimal performance, as well as a flawless aesthetic and functionality.
Our installations are completely removeable and the membrane is easy to put up and take down. This features gives our textile roofing system more flexibility in terms of usage, coverage, and design treatment.
Benefits and Uses for our Textile roof design covers

Homeowners are learning from commercial applications that shade sails offer a better value for their money to protect residents and their property and belongings against harsh UV rays and inclement weather. In public and commercial settings, sails can be seen utilized at playgrounds, water parks, outdoor swimming pools, corporate outdoor events, hotels, restaurants and anywhere where protection from the elements is vital during hot, sunny weather or the occasional summer rain storm. Our solutions are also installed in areas where hurricanes hit most often. In case of a hurricane you can take down our roofing system in a matter of minutes and put it back up afterwards and be back in business with the same effort.
Recent commercial projects installed by Texstyleroofs