Shaded Roofs to Cover Your Patio or Carport Area: The Ultimate Solution for any Weather
Discover Texstyleroofs' stylish and waterproof sails that will cover your patio or carport area from climate change effects like hurricanes and the rainy season. Experience the perfect combination of design and innovation.
Contact us today
Are you looking for the ideal solution to shade and protect your patio or carport area from the ever-changing effects of climate change? Look no further – Texstyleroofs has got you covered (literally)! Our waterproof sails provide optimal protection, shielding your outdoor space from the impacts of hurricanes, rainy seasons, and other extreme weather conditions. We expertly design, manufacture, and install high-quality shaded roofs that perfectly blend style, durability, and usability.
Texstyleroofs: Your Ultimate Guardian Against Climate Change
As the world continues to experience the brunt of climate change, protecting your patio or carport from extreme weather events such as hurricanes and the rainy season has become more important than ever. Texstyleroofs acknowledges this reality and offers an extensive collection of bespoke, waterproof sails and patio roofs to counter these threats. Our innovative shaded roof solutions not only enhance the aesthetic appeal of your outdoor living spaces, but also provide much-needed protection against the elements.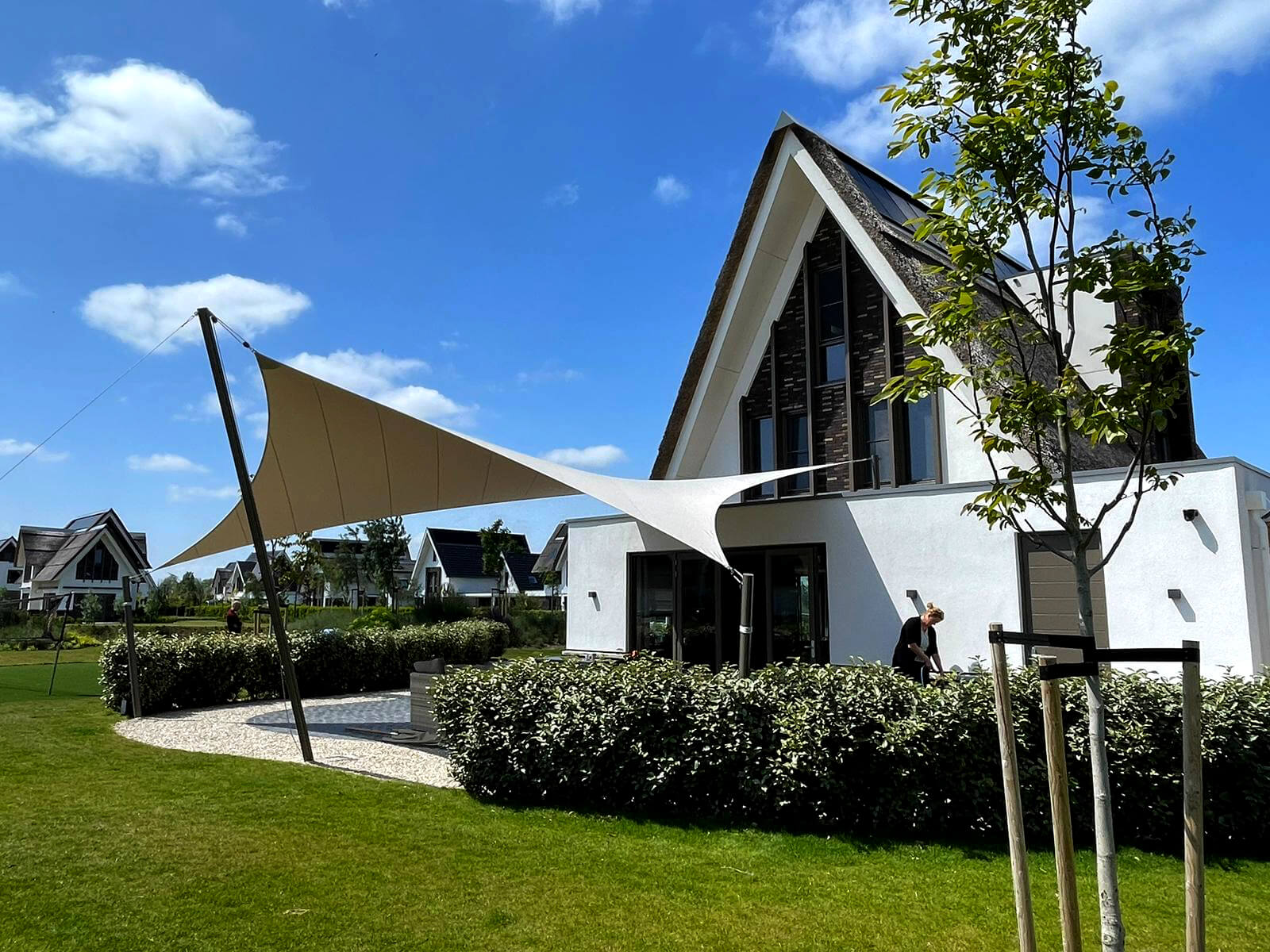 Why Choose Texstyleroofs Waterproof Sails for Your Patio or Carport
Custom Designs: Our skilled design team works with you to create personalized, tailor-make solutions that suit your unique style and needs. We ensure that your patio or carport area has a shaded roof that meets or exceeds your expectations – both in terms of design and functionality.
Weather-Resistant Materials: We utilize heavy-duty, waterproof materials of the highest quality to withstand harsh weather conditions, including hurricanes and the rainy season. This means that your patio or carport area remains protected and functional, no matter what Mother Nature throws at it.
Expert Installation: Our experienced installation team takes great care in planning and executing the installation of your shaded roof to ensure longevity, stability, and safety. We go above and beyond to make certain that your waterproof sails are as functional as they are visually appealing.
Unparalleled Customer Support: At Texstyleroofs, customer satisfaction is our top priority. We offer a seamless process from design to installation, with dedicated assistance every step of the way. Our team is always ready to address any concerns or questions you may have.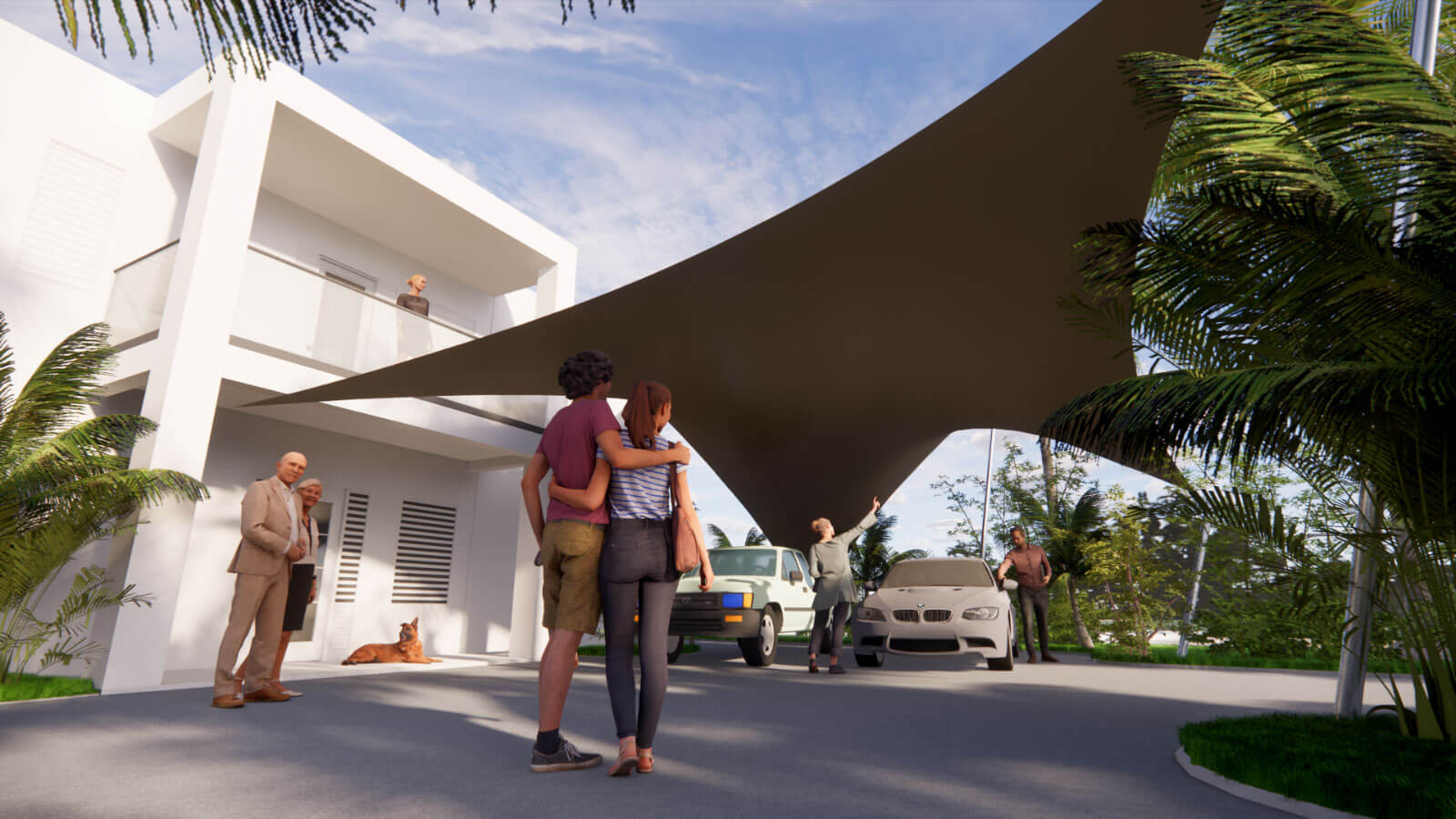 FREE 3D DESIGN
Request a free 3D design for a custom designed hurricane tolerant shade sail roof system at your location
With Texstyleroofs' waterproof sails and patio roofs, you can truly enjoy your outdoor space year-round, without worrying about the potentially destructive impact of climate change. Invest in our sustainable shaded roof solutions, and rest assured that your patio or carport area will withstand hurricanes, rainy seasons, and the ever-changing climate.
Texstyleroofs: The Pioneers in Waterproof Sails and Patio Roofs
As an industry leader in providing cutting-edge and stylish shaded roofs, Texstyleroofs has been on the forefront of developing innovative solutions to help our customers combat the effects of climate change. We specialize in creating custom-made, all-weather-friendly designs that add elegance while protecting your patio or carport from the adverse impacts of hurricanes, heavy rainfall, and even intense sunlight. Our range of products cater to all types of clients, from residential homeowners to commercial establishments and public spaces.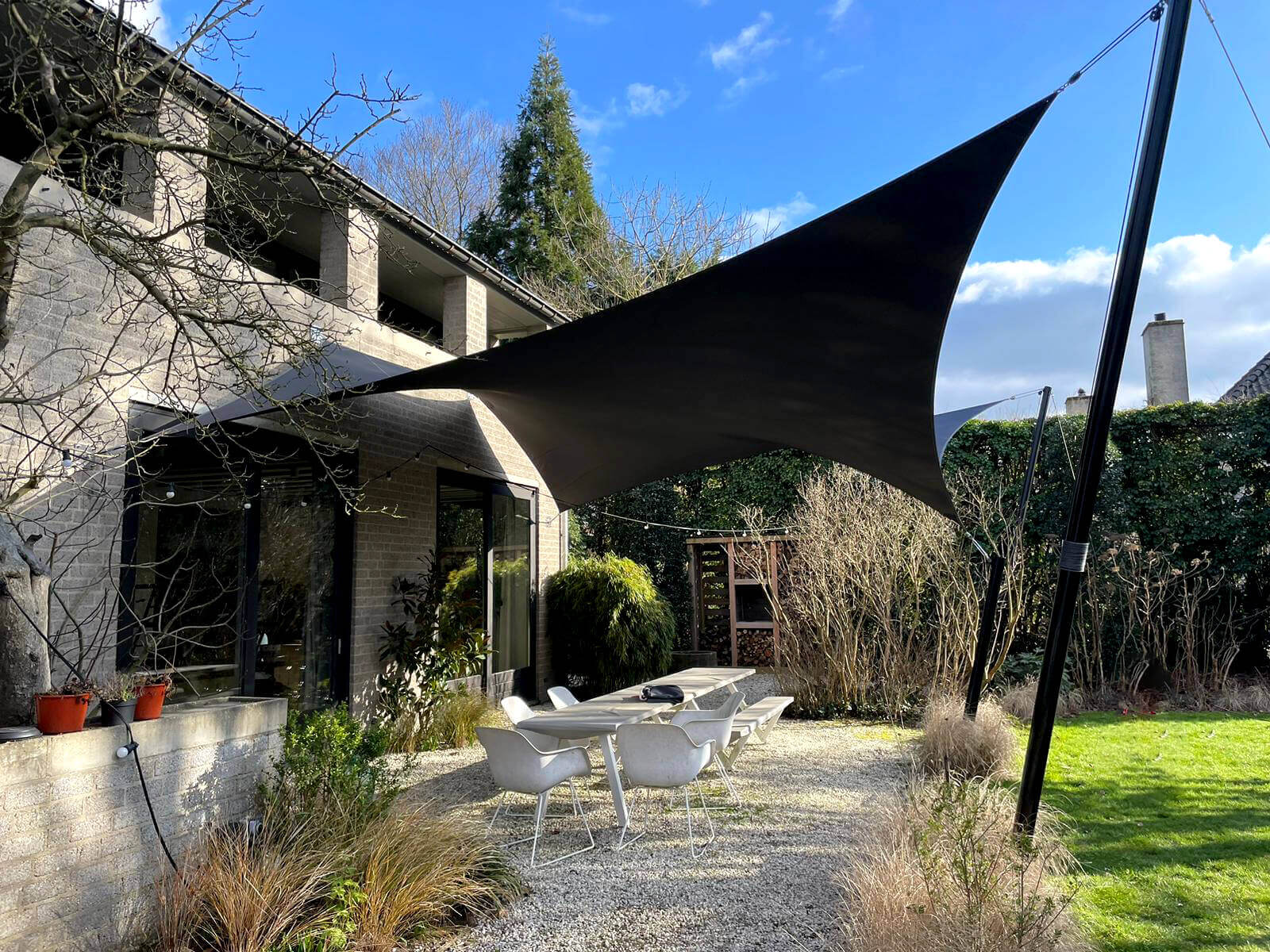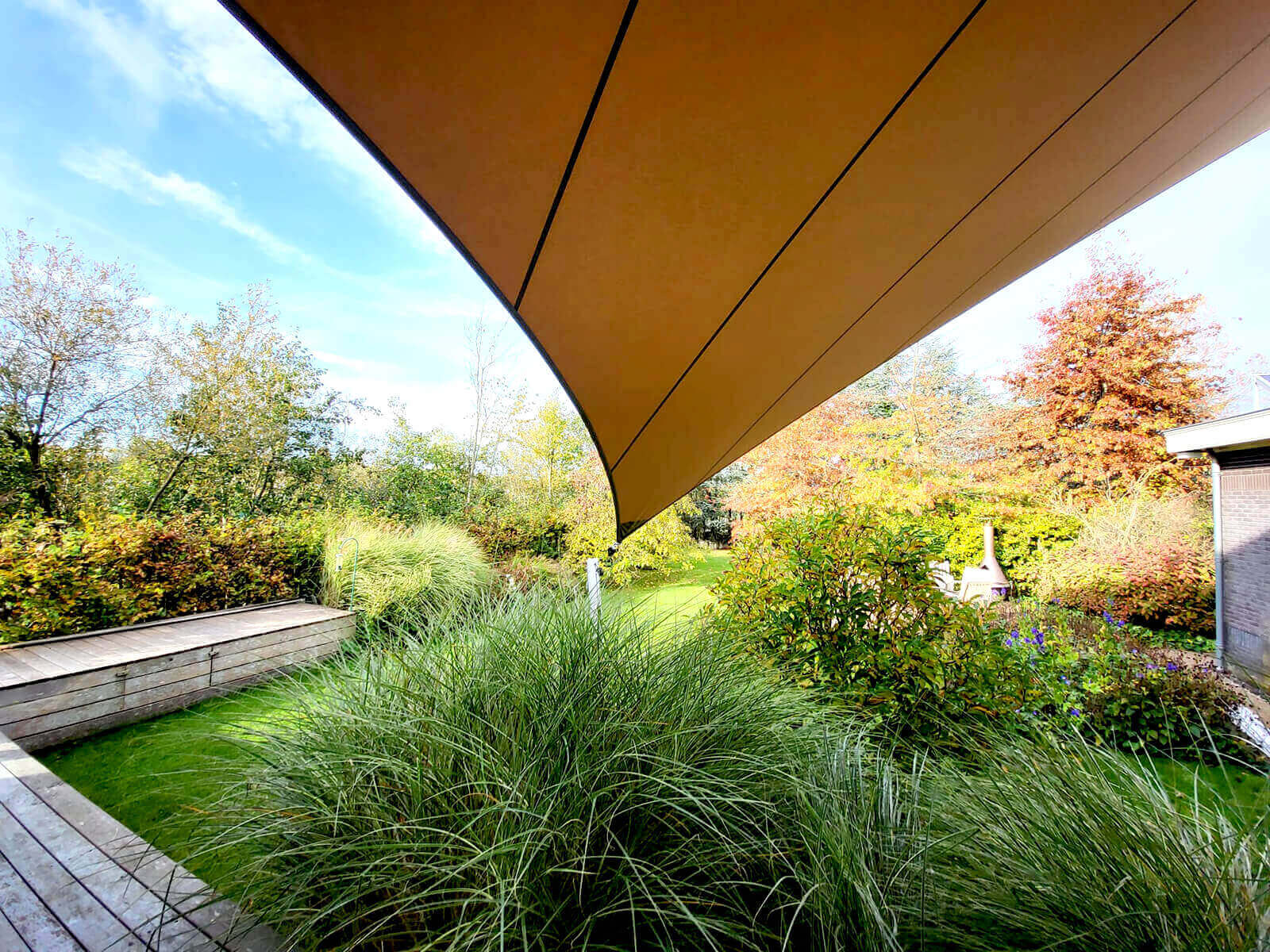 Aesthetics and Utility Merged in One
Texstyleroofs waterproof sails are not only functional but also aesthetically pleasing. Our design ethos revolves around creating beautiful outdoor spaces that harmonize with their surroundings to provide a comforting retreat from daily life. Our design team collaborates with you to choose from an assortment of colors, materials, and fittings that match your personal taste, complement your property, and fulfill your specific requirements.
Sustainability and Environmental Responsibility
We at Texstyleroofs understand the growing importance of environmental sustainability. With this in mind, we ensure that our production processes adhere to environmentally conscious practices. Moreover, our waterproof sails and patio roofs contribute to reducing energy consumption by providing shade during hot days, thus limiting the need for air conditioning and associated electricity usage. Our products are designed to be low-maintenance and long-lasting, a testament to our commitment to sustainability.
Increased Property Value
With Texstyleroofs' stylish shaded roofs, you not only protect your patio or carport area but also increase your property's value by enhancing its appearance and functionality. Our waterproof sails improve the quality of life for residents and guests alike, while also offering durability that lasts for years to come. This combination of design and usefulness adds to your property's overall appeal and could make it more attractive to potential buyers.
Versatile Shaded Roof Applications
Besides being an excellent option for patios and carports, Texstyleroofs waterproof sails can be used in various other applications. Here are some instances in which our products can provide significant benefits:
Pools and Spas: Our durable, waterproof sails can protect pool and spa areas, providing much-needed shade on hot days while also guarding against rain or hurricane-related damage.
Playgrounds: Texstyleroofs products offer a safe and comfortable solution for shading playgrounds or parks, ensuring a relaxed environment for families.
Restaurants and Cafés: Our shaded roofs perfectly suit outdoor dining areas, providing ample protection against weather conditions and enhancing customer experiences.
Schoolyard and Classroom Extensions: Texstyleroofs' waterproof sails offer students shade and protection during outdoor activities, ensuring a comfortable and productive learning environment.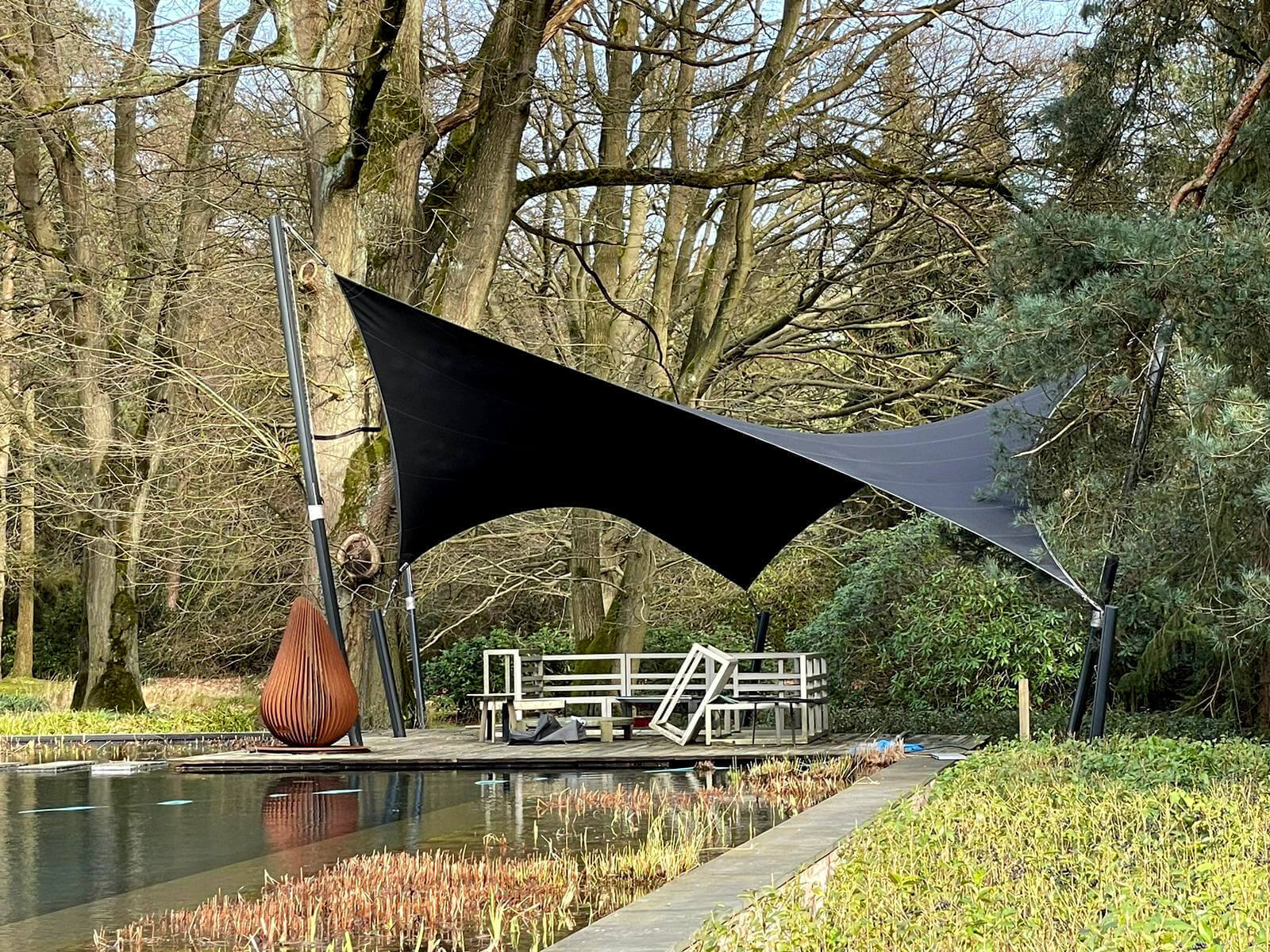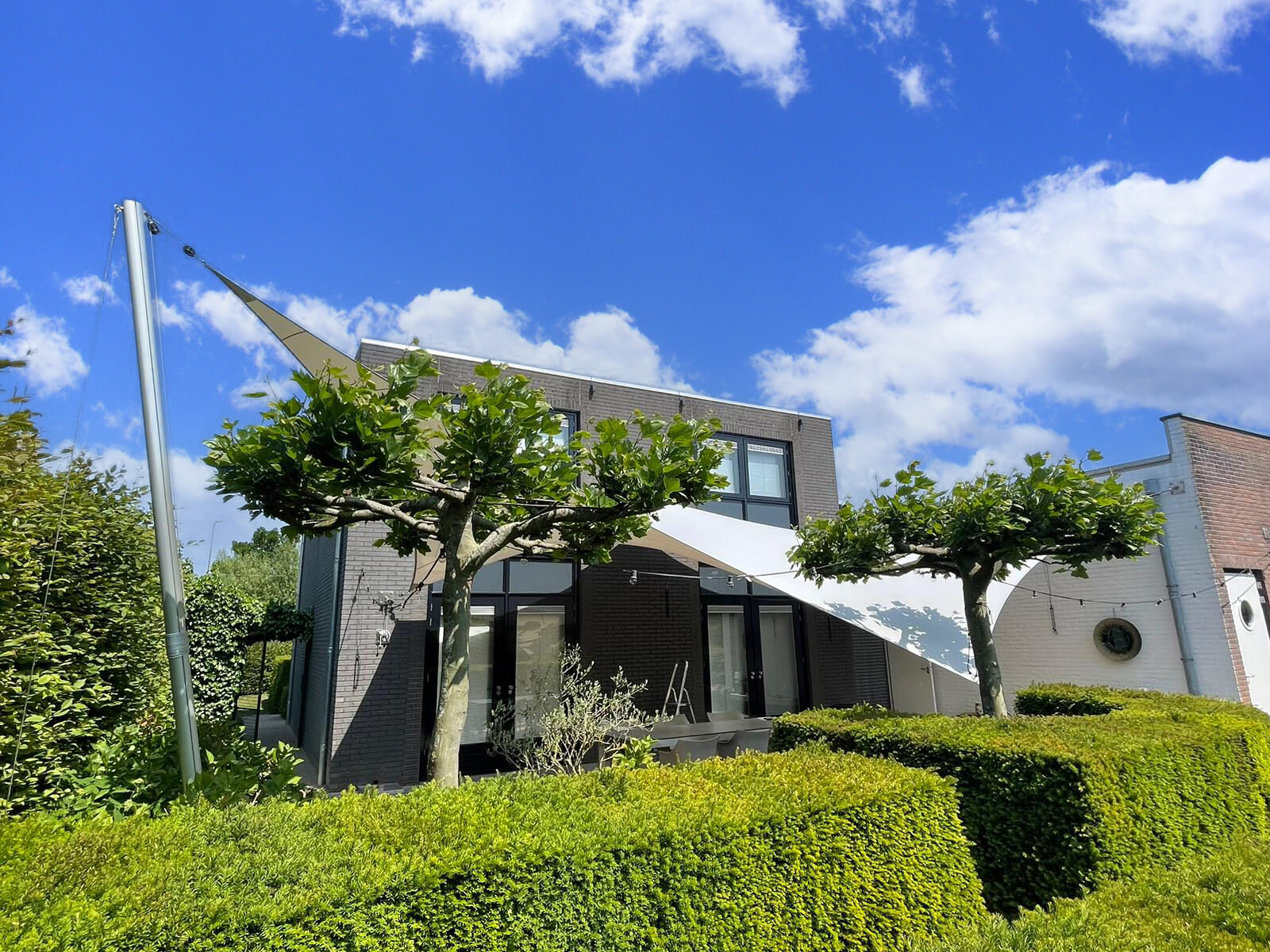 In the face of climate change, Texstyleroofs has emerged as a trailblazer in designing and installing high-quality, weather-resistant shaded roofs for patios and carports. Our waterproof sails combine style, durability, and innovation to protect your outdoor spaces from the adverse impacts of hurricanes and the rainy season. By investing in our sustainable and stylish shaded roof solutions, you can ensure that your property remains versatile, attractive, and protected under any weather condition.
Maintenance and Care Tips for Your Texstyleroofs Waterproof Sails
To ensure the longevity and effectiveness of your Texstyleroofs waterproof sails, we recommend regular maintenance. Follow these tips to preserve the beauty and function of your shaded roof:
Clean your waterproof sail regularly with mild soapy water and a soft brush to remove dirt or debris.
Avoid using harsh chemicals, as they can deteriorate the material of your waterproof sail.
Inspect the fixings, fittings, and tension of your sail periodically to catch any signs of wear or damage.
During extreme weather conditions, such as hurricanes or heavy snowfall, it is advisable to remove the sail temporarily to prevent potential damage.