A textile roof for your home
Do you enjoy the outdoors? Not only in summer, but also in spring and autumn? How about organizing a barbecue that won't be cancel because of rain forecast? With a textile roof, you can create the perfect outdoors comfort and enjoy everything the outdoor life has to offer, in any season during the year. With a Texstyleroofs on your patio, rain, wind or too much sun are no longer a problem.
Textile roof | Textile patio cover | Shade sail textile systems | Custom textile roofing | Hurricane tolerant | Waterproof
Textile patio cover at home
More living pleasure and comfort at home.
With a covered patio, you can enjoy the outdoors throughout the day/night and year, in a way that suits you best. A luxury custom textile patio cover at home or in the yard provides the necessary protection, not only for yourself but also for your outdoors furniture.
Sailcloth roof design - more than a marquee
You can now finally invest in a luxury set of lounge furniture and turn your patio into an extension of your living room with all the atmosphere and comfort you desire. The patio will become an exquisite extension of your home for barbecues or drinks with family and friends. Also, by including lighting, heaters, decoration with cushions, fleece blankets and other accessories, you will make your patio a homier comforting place to enjoy.
A Texstyleroof is the perfect solution if you want to cover an outdoor space but don't want a permanent construction.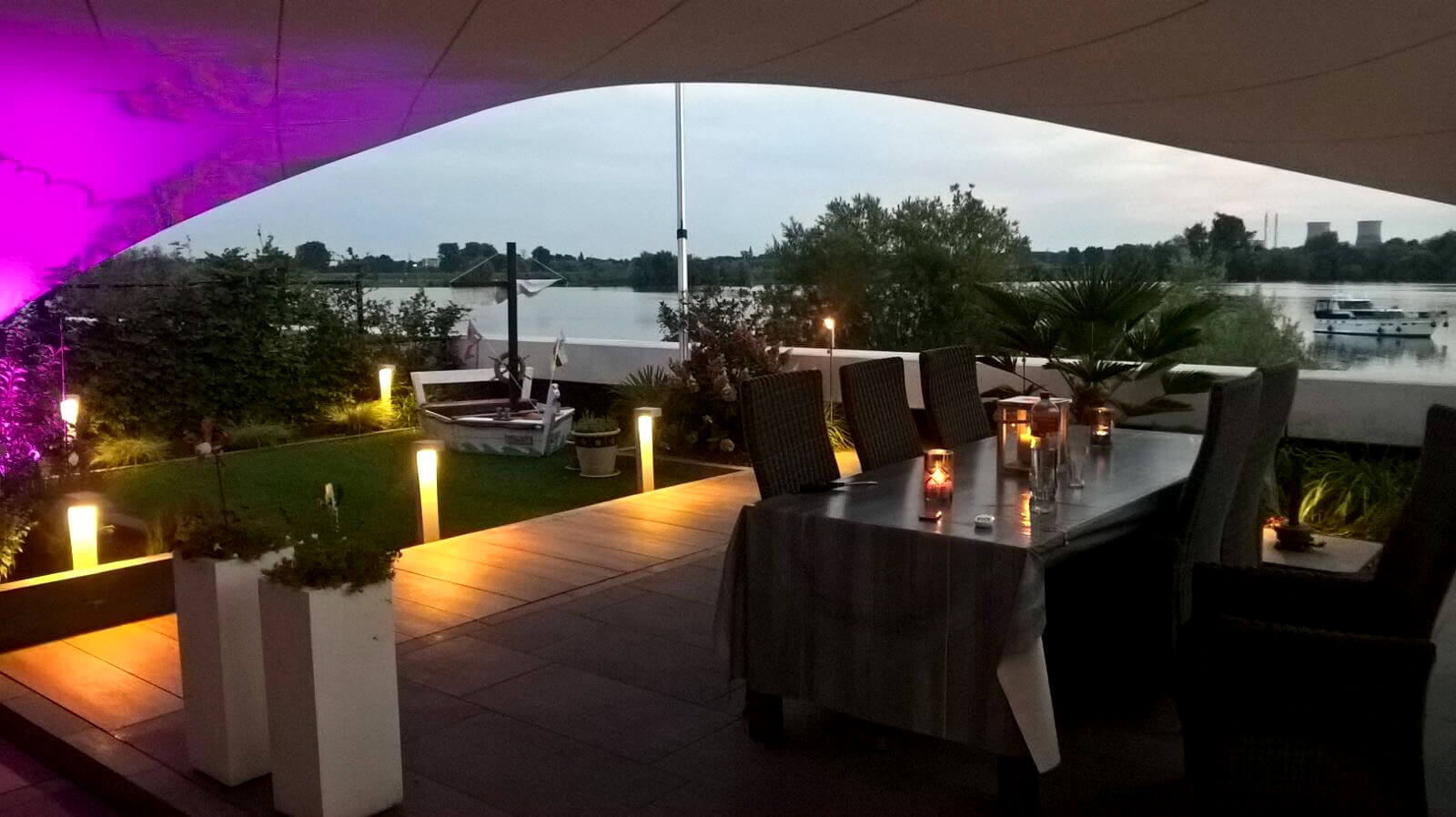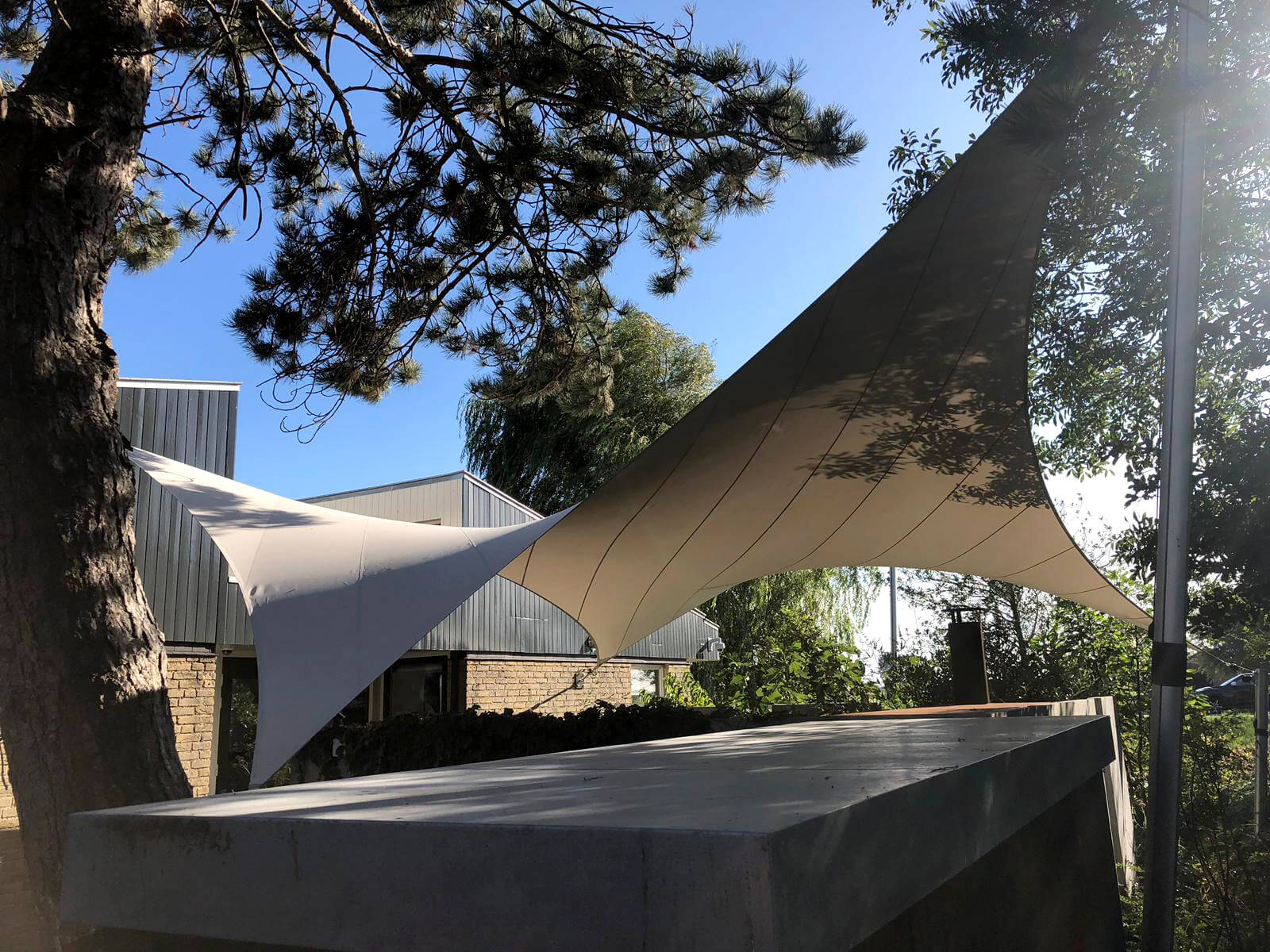 Textile roof at home: translucent and made to measure
Due to the design and shape of our custom-made sail covers, you don't have to worry about the loss of nature daylight in your home. Our textile roofs are made of UV-resistant, yet translucent material. Of course, this also depends on the color of your choice. A dark color will permit less nature light through than a light color. At Texstyleroofs you can choose from a wide range of colors and there is always a color that best suits your personal taste. We will take all your desires and requirements into account, including light and shading affect, when designing your custom textile roof.
Using our 3D design that is tailored to your location and requirements, we will show you exactly how the sun and shadow project on your patio for any time and day during the year. The double curvature design by which you can recognize as an original Texstyleroofs provides shelter, waterproof, hurricane tolerant, UV protection but also a very spacious feeling: a Texstyleroofs embraces you. From now on, you can eat, drink and party outside at any time year round.
The versatility of a textile roof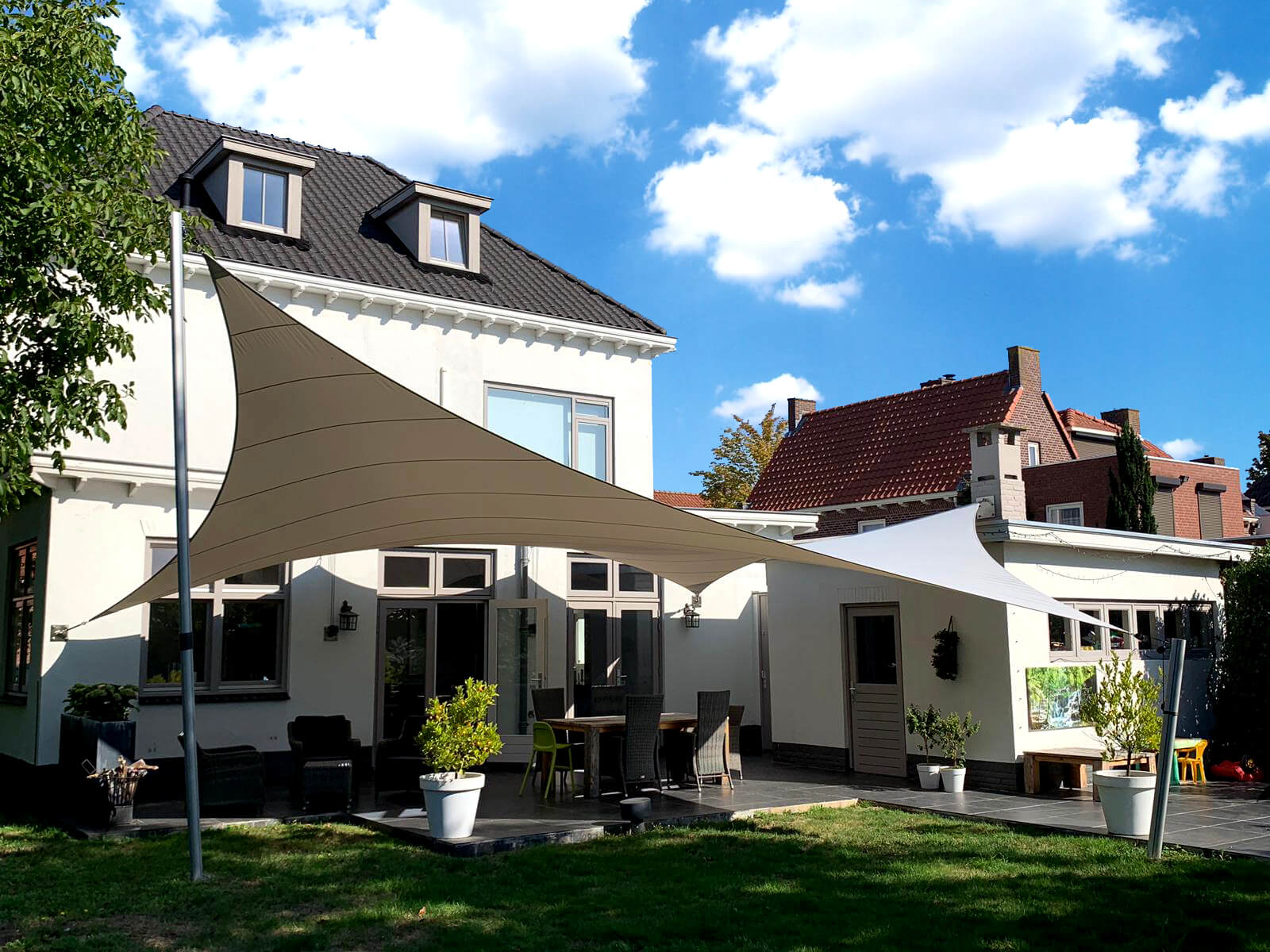 Not only a shade sail textile patio cover but also a patio cover which match the architecture of your home. With a patio or carport custom textile roof that matches the style of your home, you promote the beauty of your home to a higher level. Building a carport is by definition customization. The dimensions and color will match your home and surroundings as well as be functional. At Texstyleroofs our customer requirements and desires are designed into their Texstyleroof, there by providing a unique custom roofing solution. Nothing is standard.
Advantages of a Texstyleroof:
Sun :

translucent, almost 100% UVA and UVB protection and substantially heat-reducing

Wind :

resistant to heavy gusts of wind and high wind speeds

Rain :

100% waterproof

Hail :

100% hail resistant

Snow :

resistant to certain snow pressure thanks to optimal geometry and prestress

Protection of your car(s) against all weather conditions
Less premature paint failure due environmental issues
Reduced car interior high temperatures in the summer
Can also be used for storage of bicycles and mopeds
Ideal solution for motorhomes and caravans because with a carport you can park your vehicle at your home and you don't have to rent space at another location
Textile roof at home: Enjoy under the starry sky
With the current outdoor living trend, more and more people are turning their yard into an extension of their home, with all the luxury and comfort that goes with it. People want to be able to enjoy all that the outdoors has to offer as much and as long as possible. Outdoor living is high on our list. A glass of wine or champagne after a hard day's work tastes even better, for example, in your Jacuzzi on the patio. Relax under the starry sky with bubbles while in the bubbles.
With a Texstyleroofs textile roof, you can enjoy your spa outdoor in summer and winter, all year round. Not only does a Texstyleroofs roof protect you from the weather, but also the view from neighbours or passers-by providing privacy.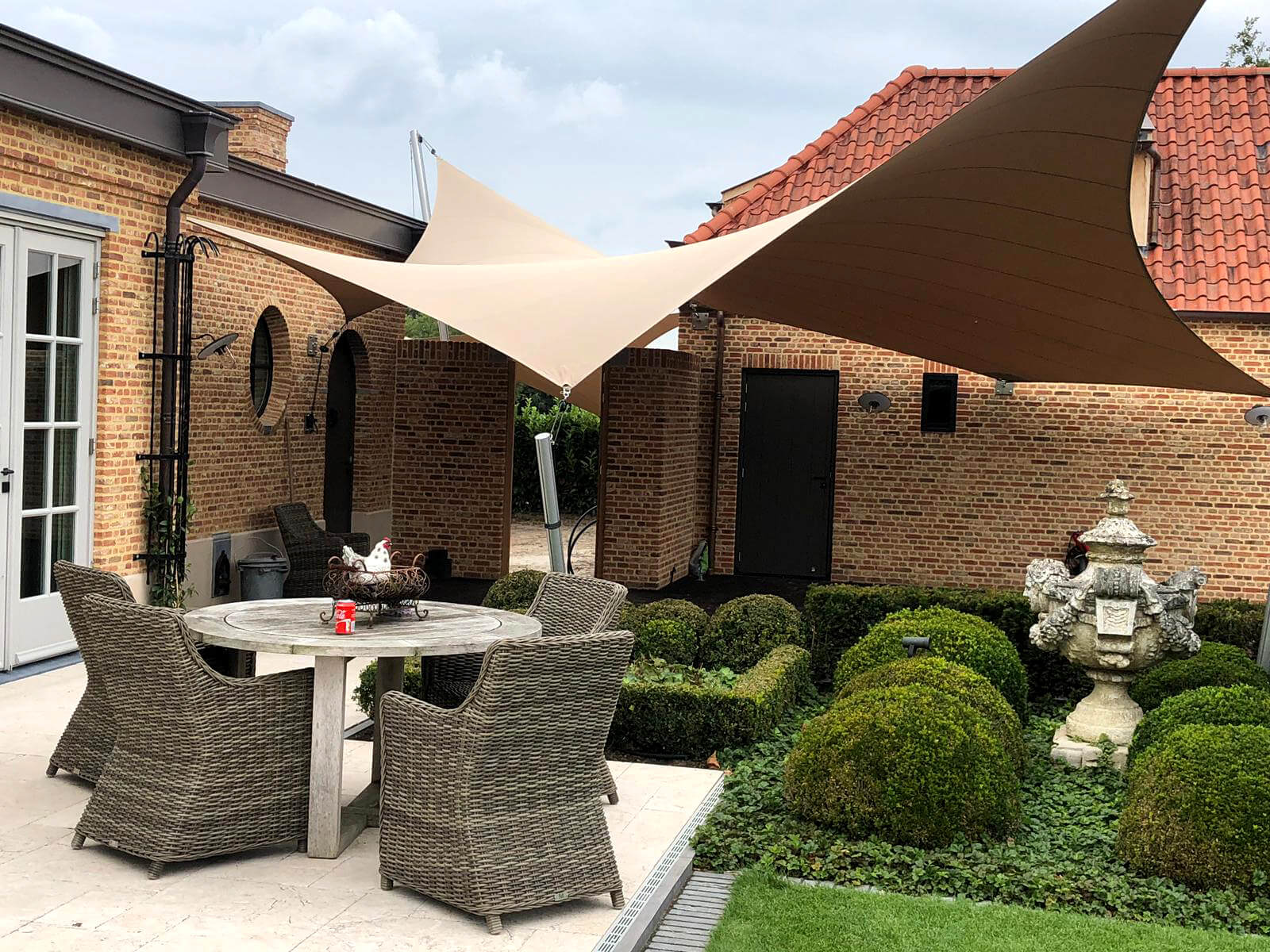 Upon initial customer inquiry of a Texstyleroof solution we strive to get  a thorough understanding of customer functional needs, surrounding environmental desires in order better acquaint the potential customer of our high quality unique roofing system and start setting the correct customer expectations.
If the customer is ready to start revolutionize their living space a Site visit is performed to farther educate the customer on the highly engineered sophisticated design of a Texstyleroof and discuss how this system will meet their functional requirements and aesthetic desires.
Enthusiastic?
If you too would like to turn your outdoor space into a fully-fledged and stylish space with all the luxury and comfort you experience inside your home, then we at Texstyleroofs are happy to provide you that experience. Using pictures of the outdoor space you want to cover and the surrounding environment, we quickly and completely custom design a roof that meet your requirements.
All you have to do is contact us. This can be done by phone or by filling in the contact form on the page. Our membrane specialists will be happy to assist you.