A Luxury canvas roof from Texstyleroofs
Nowadays, the atmosphere and comfort inside our own home is the same we would like to experience outdoors.
Luxury tensile canvas roofing | Textile Roof | Lightweight membrane structure | Shade sail roofing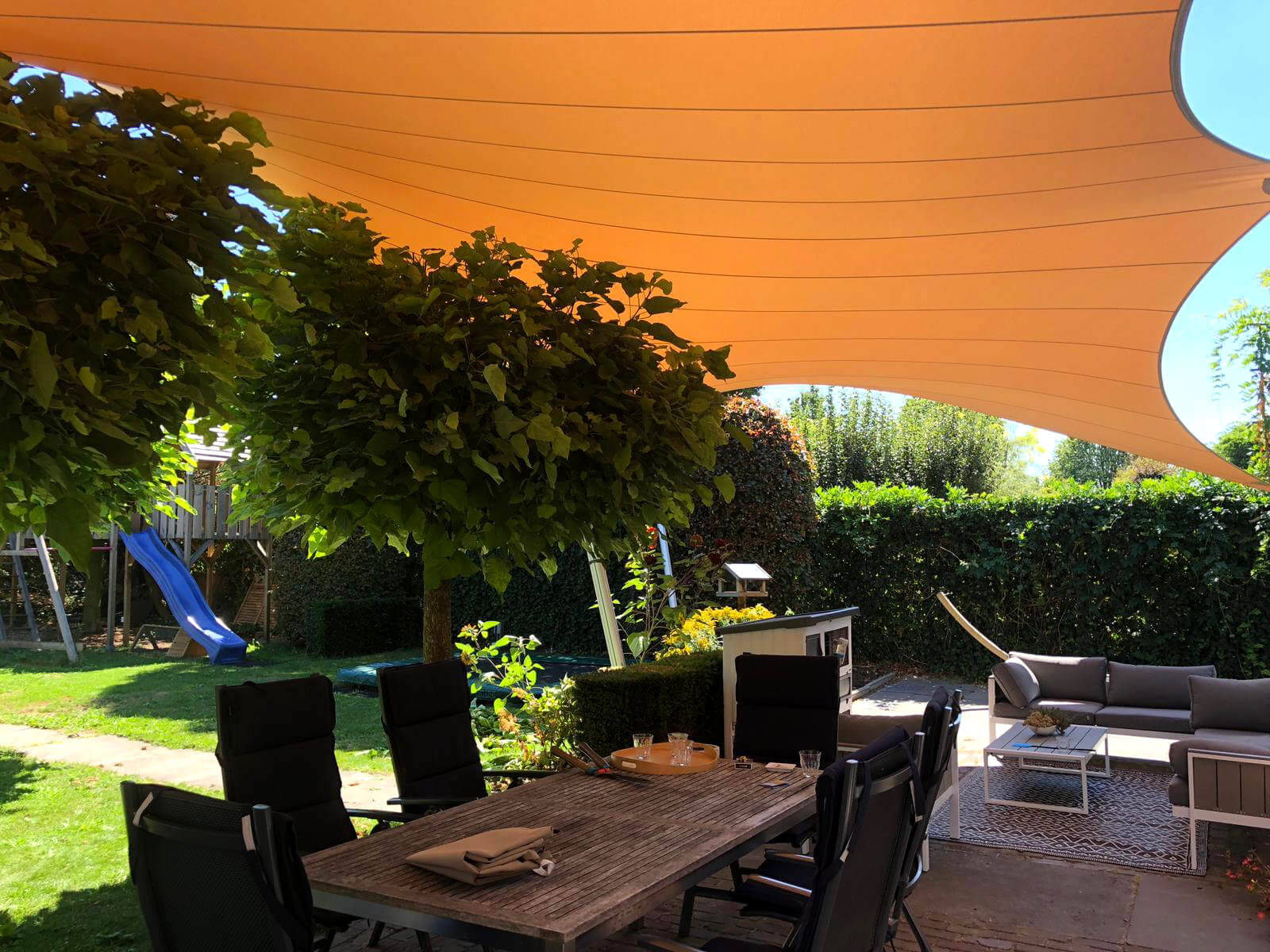 Spending more time outside
Enjoying the nice weather, outside lounging, barbecuing or even having a nice breakfast. Your outdoors living space is more and more an extension of your home. More people are enjoying the amount of time spend outside, especially when we spent more time at home and want to make the most of it. With a luxurious and high-end design Texstyleroofs® canvas roof, we offer you the possibility to enjoy your outdoors with the same comfortable as your indoor environment.
Dutch outdoor brand: Powerful and innovative
To achieve our goal of creating the most robust semi-permanent canvas shelters in the world, in addition to a fitting and stylish design, Texstyleroofs® invests a great deal in improving and innovating new products. We work with experienced engineers from the Netherlands and abroad for the implementation of our unique canvas roofing systems. Engineers who are specialized in membrane technology and textile architecture and with whom we have developed a unique software which allows us to design, calculate and realize the most robust tensile shadesail solutions in the world.
Interested in our textile roofing solutions?
Contact us and revolutionize your outdoor living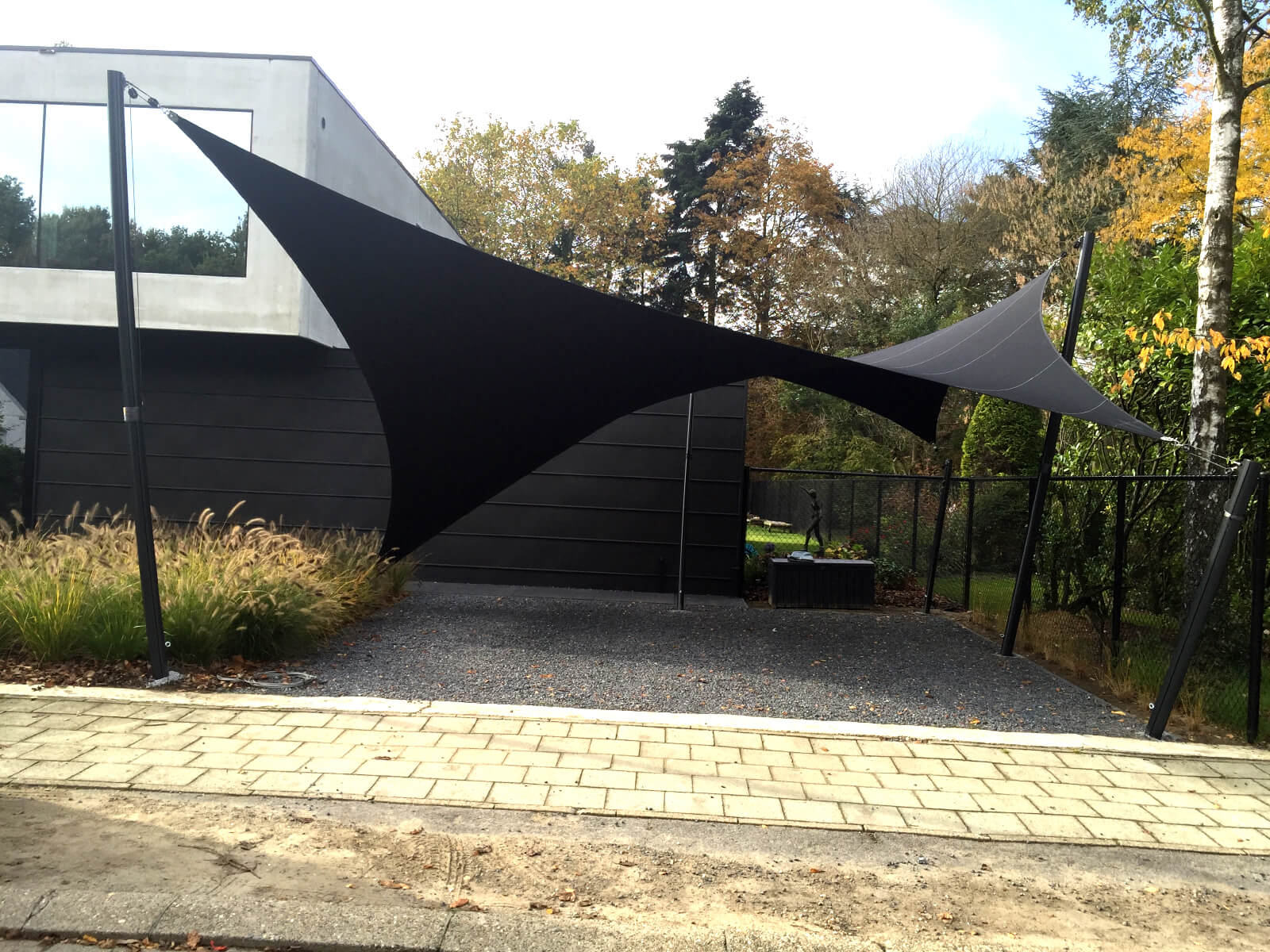 Customized design
Every design covering is custom tailored to each customer requirements. Based on your requirements and site architecture an engineered 3D analysis is created and presented to customer with multiple design possibilities with each providing a unique roof shape. You are then able to fully visualize the full affect a Texstyleroof provides, romance, atmosphere and shelter to your "outdoor living". 
From idea to 3D study of Texstyleroofs®
Stylish and customized
Besides the fact that a canopy must, of course, be storm-proof, waterproof and UV-resistant, we also want it to be a stylish feature. That's why we don't standardize products but customize them. Each canopy is personal and unique; wholly attuned to your desires and requirements and appropriate for your home and environment. 
You prefer to have breakfast outside in the sunshine in the morning and lounge in the shade in the afternoon? That is possible with our unique custom-made canopies. With the help of an extensive 3D animation, we can show you exactly how the sun and shade pattern in your yard or on your patio. Provide us with your functional and aesthetic requirements, and we will create a very realistic 3D design which will enable you visualize and validate your canvas roofing possibilities.
Attention to quality and durability
Besides attention to design, functionality, quality and durability, your requirements have our special responsiveness. At Texstyleroofs®, we only use the highest quality materials for our membranes. The textiles for our solar sails, initially developed for and by the U.S. Army, meet strict military requirements. As already indicated, they are UV-resistant and waterproof but also fire retardant and virtually indestructible. The yarn used to stitch the membrane panels together is made of Teflon: the most durable cord in the world. In short: for the most robust semi-permanent canopies, a canvas roof from Texstyleroofs® will surpass all others. 
Extensive portfolio
On our portfolio page, you will see multiple unique costumed designed canvas roofing shelters we designed for other customers to help you visualize possibilities of your own environment. Our membranes or solar sails, as they are sometime called, are available in various colors, depending on the color they are light permeable which will allow nature daylight into your home. We understand that if you want a canopy over your patio, it has to meet different requirements than a typical roof over a patio in the back yard. Some folks simply want their roof to provide coverage; others require their canopy to not only provide coverage but also complement the architecture of the home, blend in with the surrounding environment while fulfilling functional and aesthetics requirements. A canvas Texstyleroof provides a unique beauty and stand out. The choice is yours!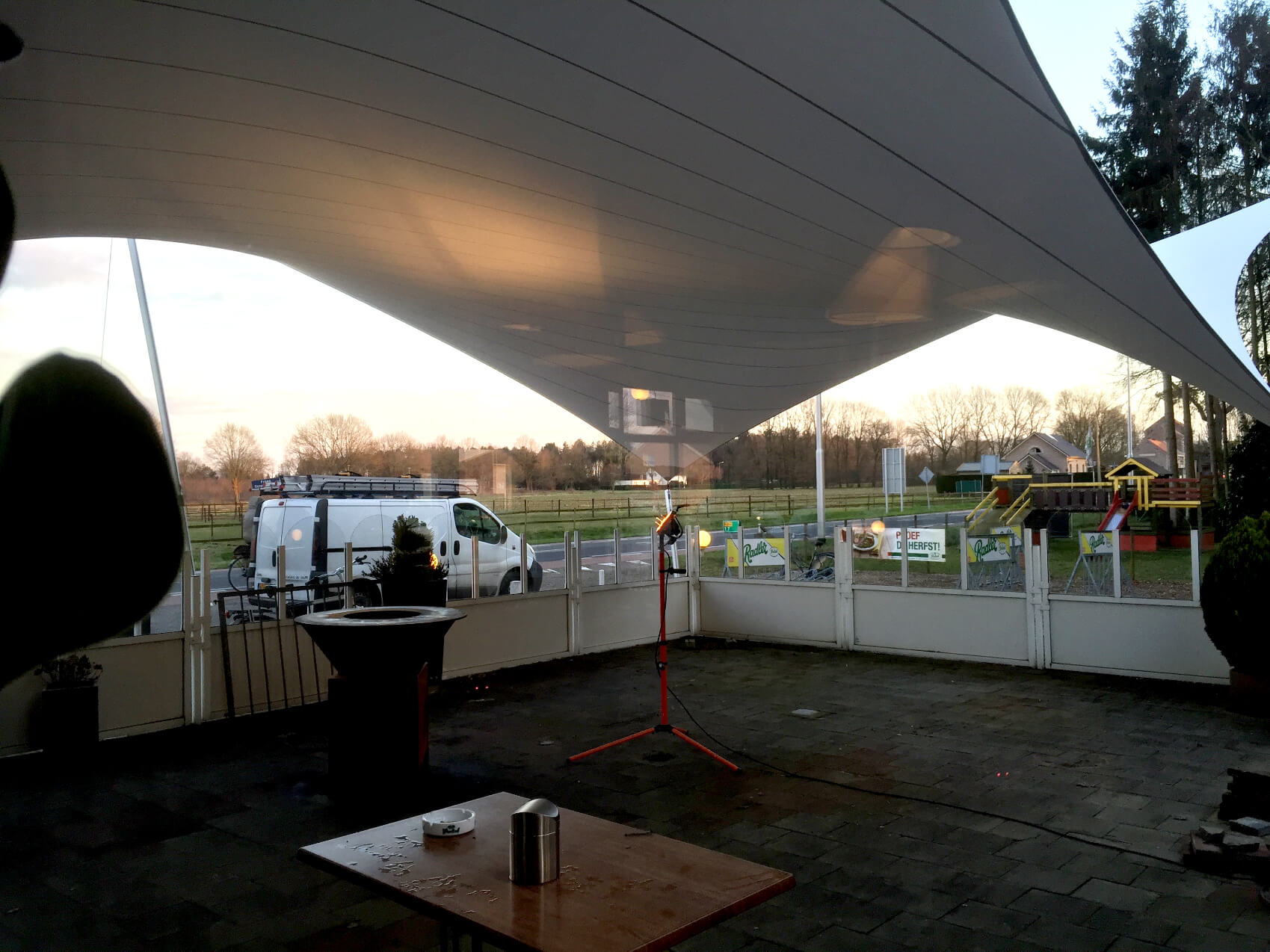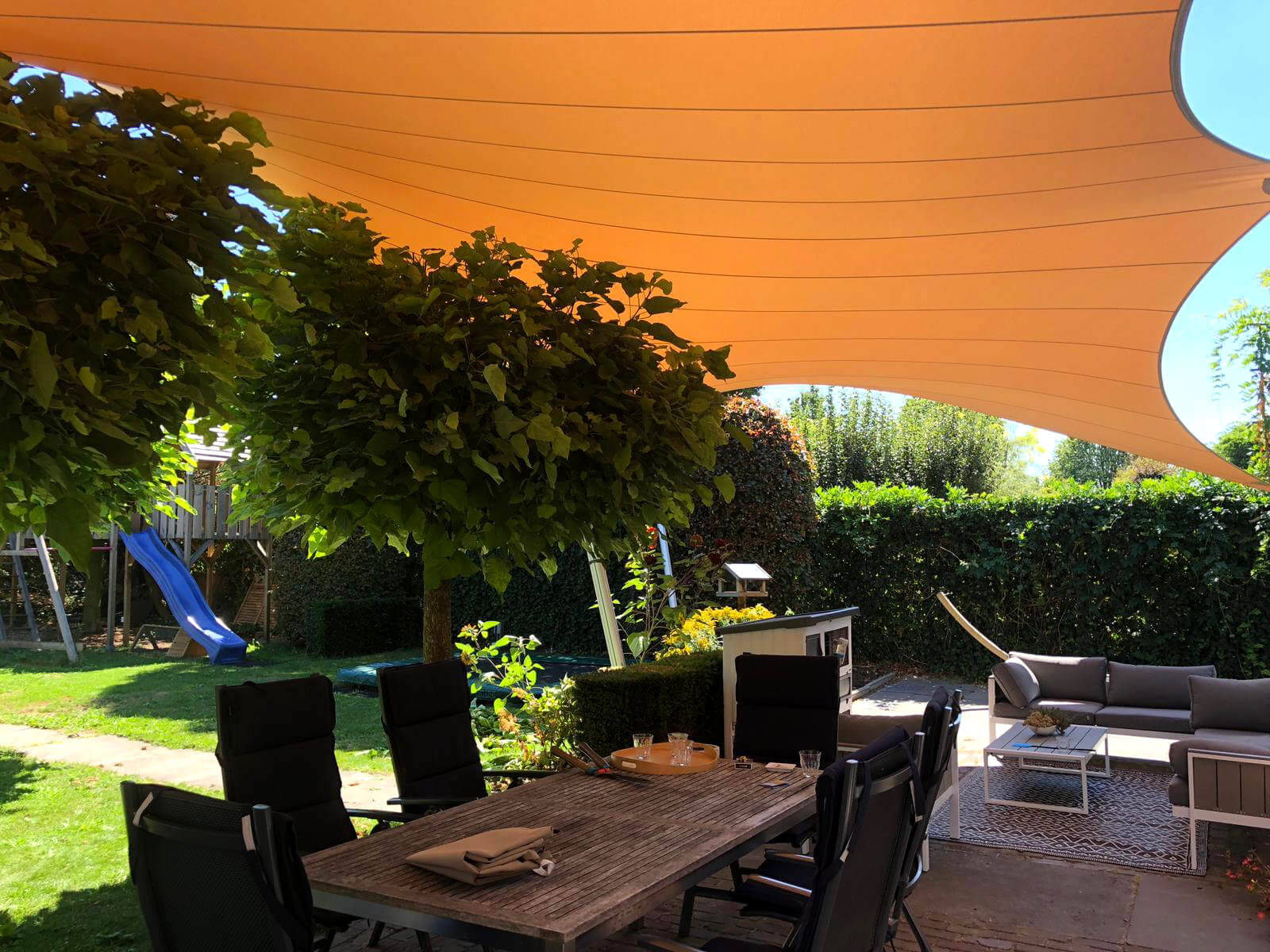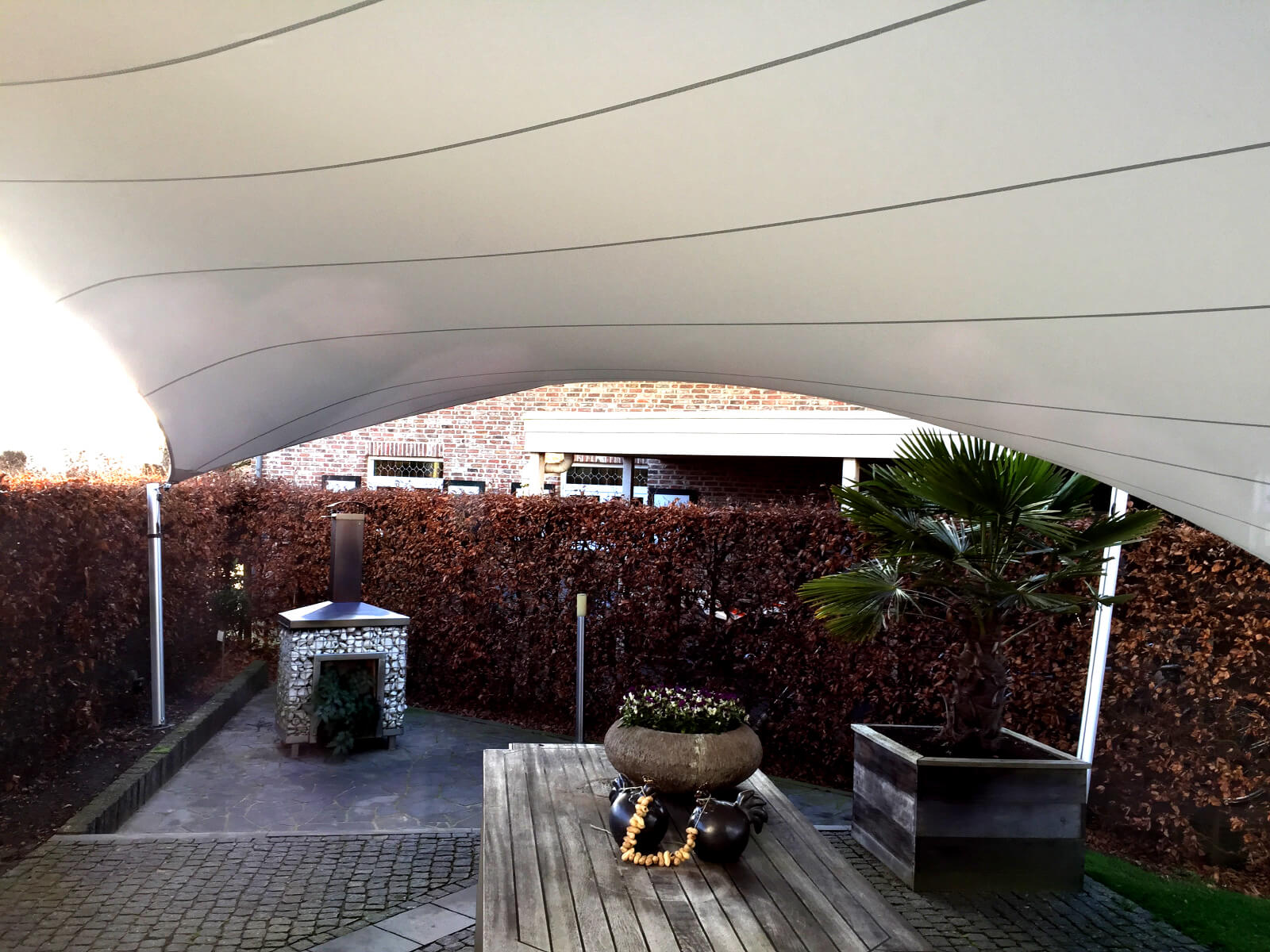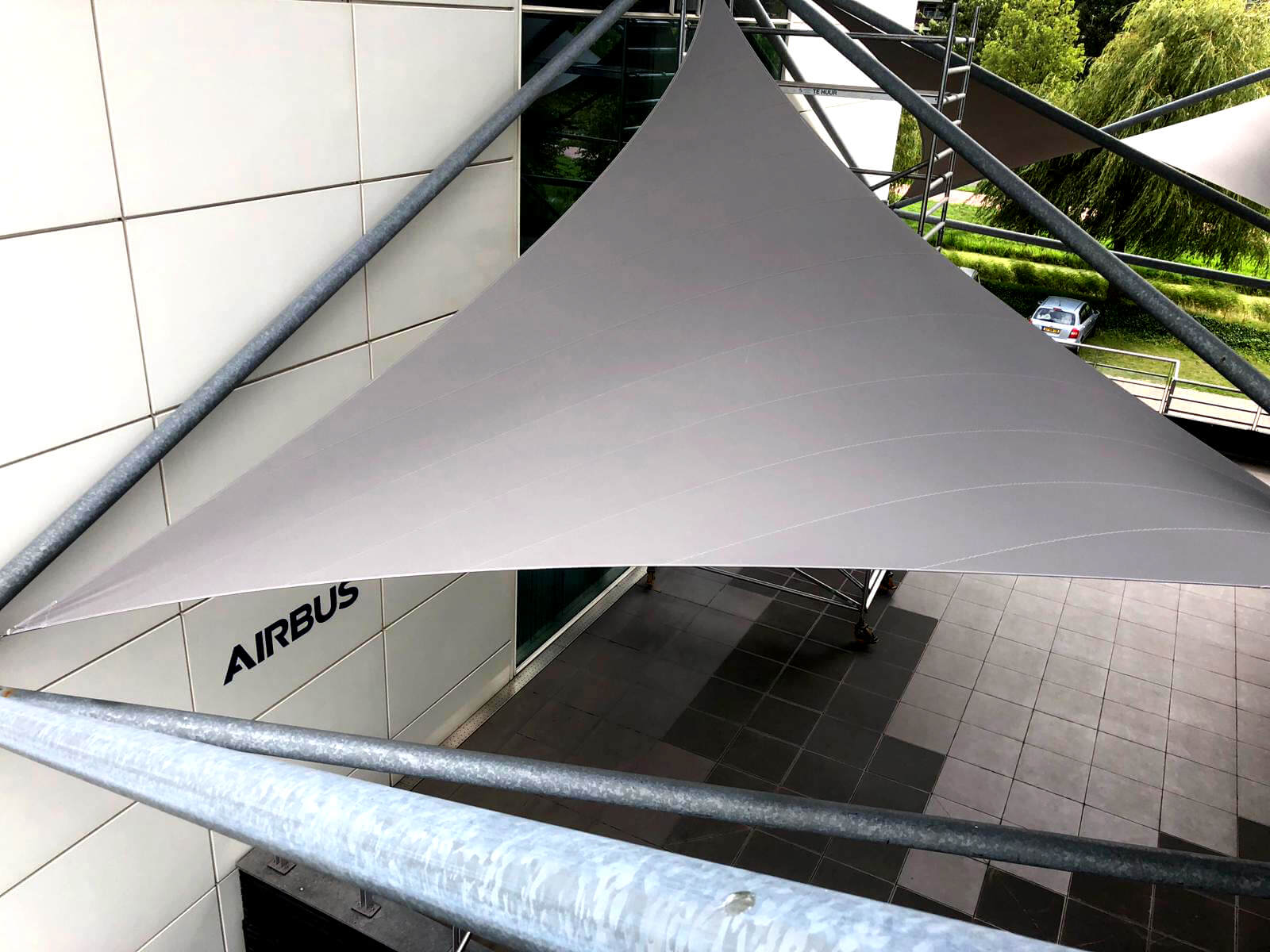 Make an appointment!
Do you value artistic design, luxury and sustainability? And you are looking for a suitable and custom-designed roofing solution? Contact us and we will be happy to inform you about the possibilities for your situation at short notice and without obligation. This can be done by phone in case you want additional information and you are not entirely sure what you want. We are also happy to come to your home to discuss your desires and requirements. Based on photos taken and sent by you of the area your wish to transform we are able to discuss a 3D design with you during our on-site appointment. Contact us, and we will reach out to you as soon as possible, without any obligation, to inform you about our unique solutions!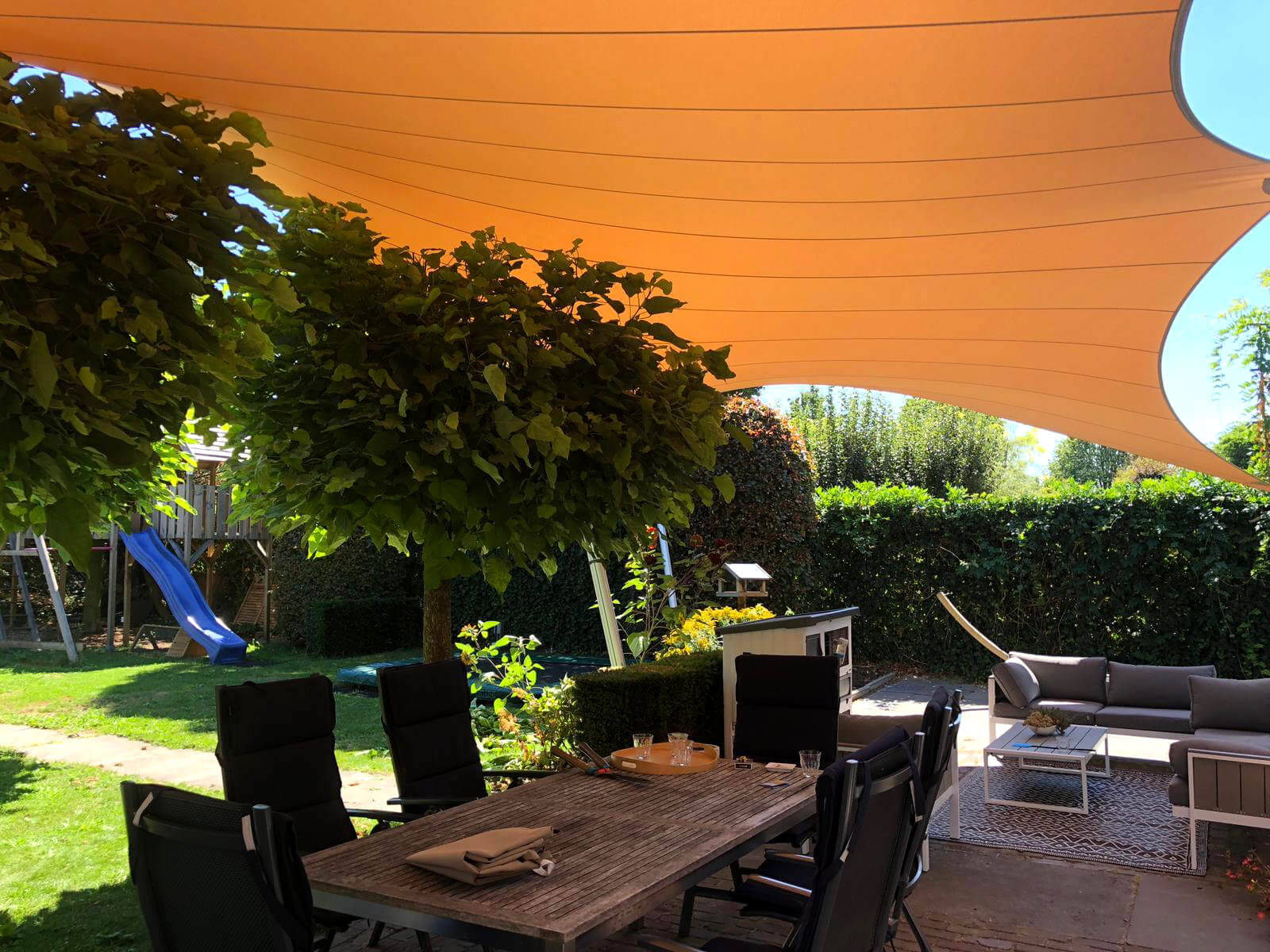 A Luxury roof made from canvas
Get more information about canvas roofing systems